A New Inspire Series 227 Organ for the Beautiful Redeemer Lutheran Church, Lisbon, ND!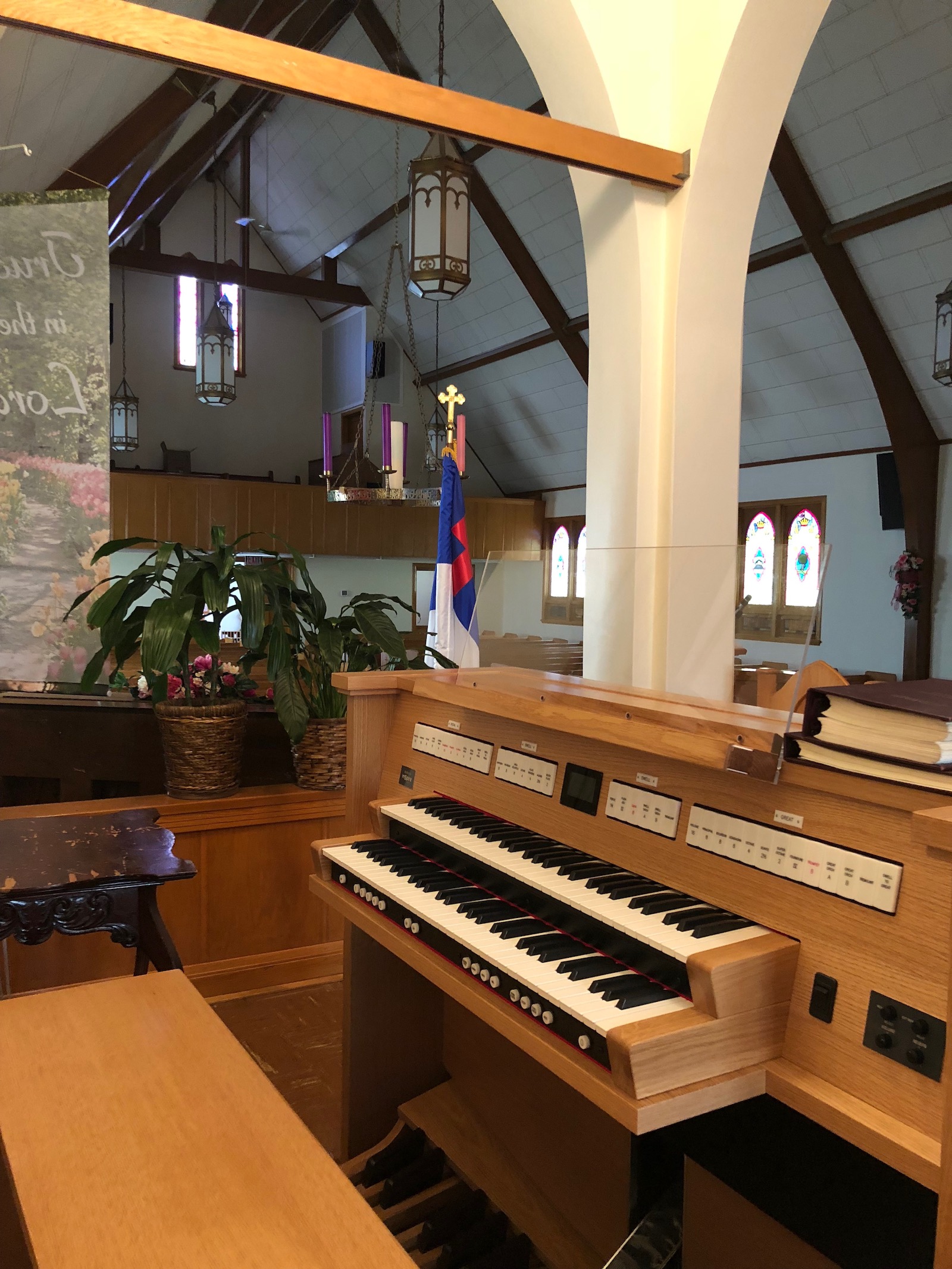 Rodgers Classic Organs of North Dakota, South Dakota, and northwestern Minnesota installed Rodgers' newest model, the Inspire Series 227 at Redeemer Lutheran Church in Lisbon, ND.
The organ console with internal speakers is located in the chancel and two external speakers project the sound beautifully down the nave of the church.
The church is looking forward to the wonderful pipe organ sounds which will serve their liturgy and hymnody. The congregation was established in 1913 as Trinity Lutheran Church of Lisbon and the current church building was dedicated in 1953.
In addition to the expected beautiful pipe organ voices, the organ also has a very realistic touch-sensitive piano with sustain pedal and several orchestral voices including chimes, handbells, flute, oboe, and strings layered with the acoustic piano as heard in the video below which was recorded at the church by Peggy Bartunek of Rodgers Classic Organs.
The organist for Redeemer Lutheran Church, Louise Kunze, said, "This organ has the most amazing sounds! I am absolutely in awe! From serene to triumphant and everything in between, our new organ will greatly enhance our worship services!"
The Inspire Series 227 has a compact console, made from oak, has the classic look that fits perfectly with the church. Designed and built in Hillsboro, Oregon, USA, in the rich tradition of American pipe organs, the Inspire Series 227 boasts the highest level of craftsmanship, meticulous detailing, and an authentic, unmistakably American pipe organ sound.
The Inspire Series is the result of ongoing research and innovation and enriches this uniquely American tradition with a high-quality family of organs.
For more information on the Inspire Series 227 please click here.
Rodgers would like to kindly thank Redeemer Lutheran Church, and premier Rodgers Dealer for the North Dakota, South Dakota and Northwestern Minnesota area, Rodgers Classic Organs for their continued professionalism and excellence in the field.