A Rodgers Inspire 343 was showcased at the Orlando Liturgical Conference.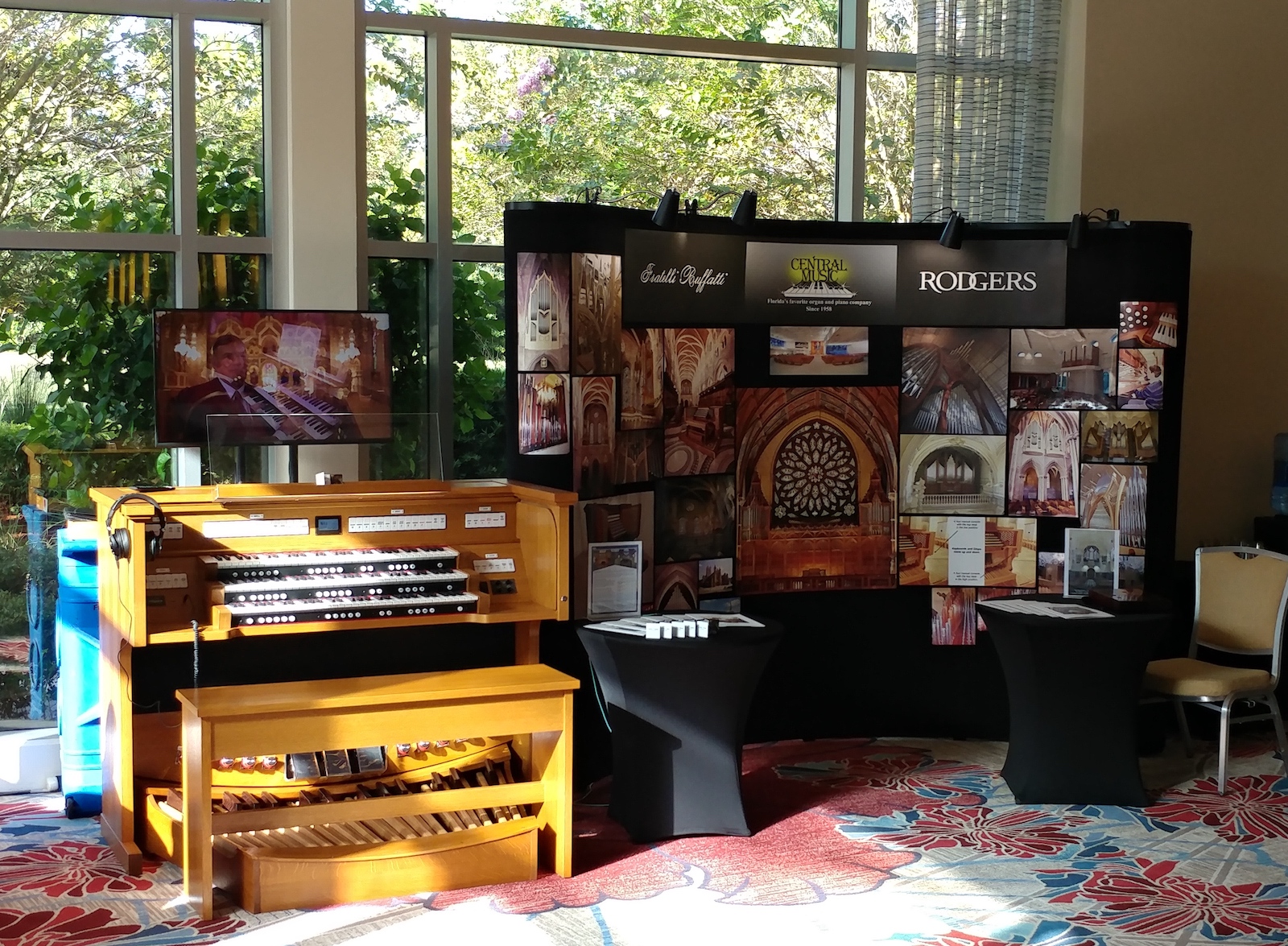 Over 600 Catholic clergy, deacons, directors and lay people attended the conference in late August. It was a great showing with Global Organ Group dealer, Central Music Inc. featured as a premier exhibitor and providing two three-manual Rodgers organs for the convention.
The Inspire 343 organ was showcased on the convention floor, and a Rodgers Artist 599 Organ was provided for the main hall as an important piece for many breakout sessions and prayers.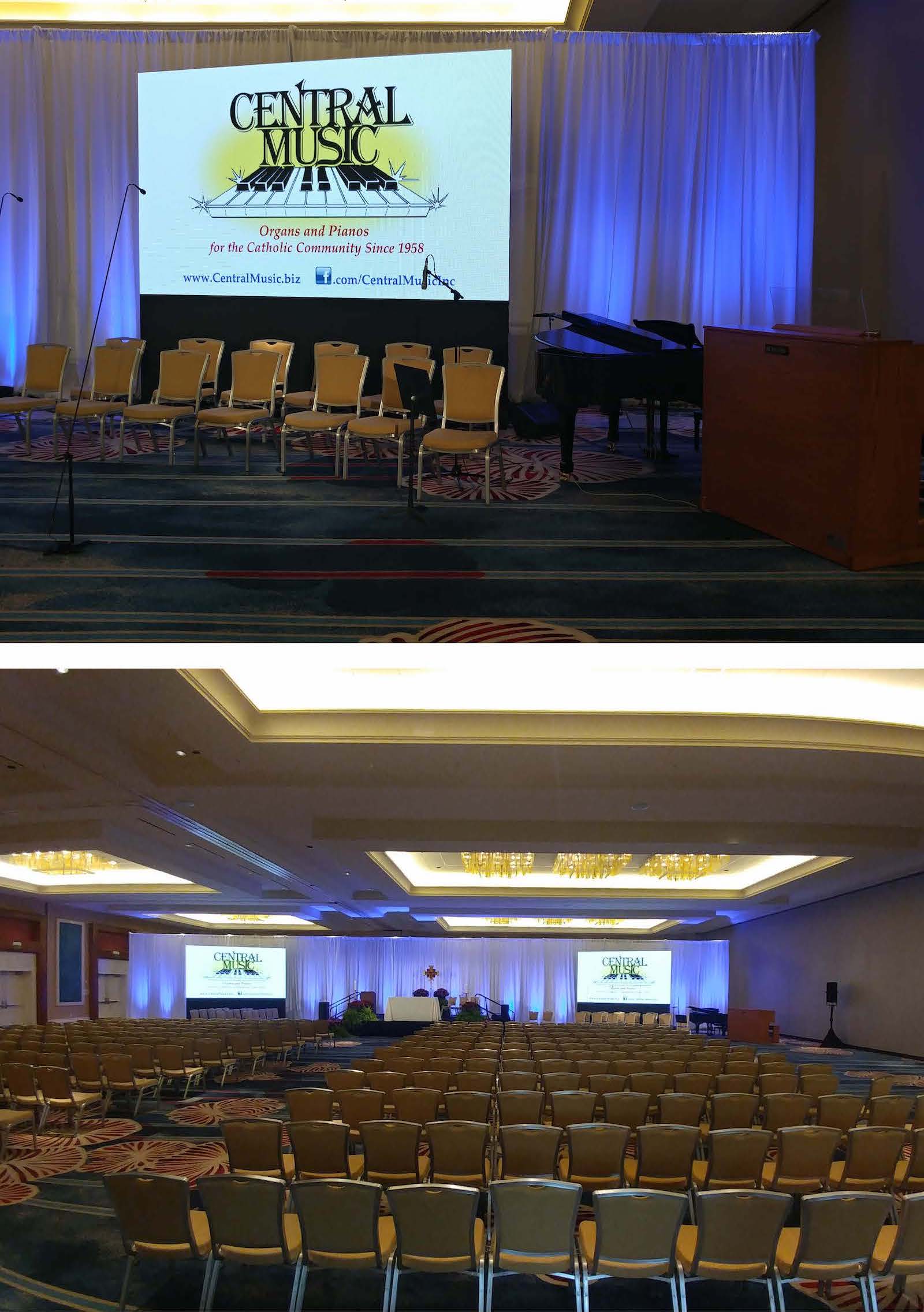 Included among the breakout sessions at the 2019 Orland Liturgical Conference were Bishop Shawn McKnight, S.T.D. Diocese of Jefferson City, recognized expert on the permanent diaconate, Dr. Peter Latona, Music Director for the Basilica of the National Shrine of the Immaculate Conception (Washington, DC), conductor, composer, organist, Dr. Dolores Martinez Musician, composer, liturgist, consultant to the Bishops' Hispanic Subcommittee of the Bishops' Committee on Divine Worship, and Christopher Ferraro Musician, liturgist, author, director of the Liturgical Music Institute at the Seminary of the Immaculate Conception, Huntington, NY.
Find a full list of the breakout sessions by visiting the link here.
THE INSPIRE 343
The Inspire 343 Organ is a 4-division organ with a total of 233 stops spread over 43 illuminated stop tabs. The Organ features four organ styles (American Eclectic, English Cathedral, French Romantic, German Baroque), but unlike other brands, the organist is not limited to stops from only one style at a time - ALL are available instantly. In addition, the 343 includes a 43-stop Variant Library plus 18 additional Orchestral Voices.
The three-manual is equipped with three velocity-sensitive manuals, a 32-note velocity-sensitive AGO pedalboard and an internal 2.1 audio system with the option of expanding to a 6.2 plus 2-channel antiphonal external audio system, the Inspire Series 343 is a state-of-the-art church and concert organ with unending flexibility.