Rodgers expands the Inspire Series with a new three-manual model!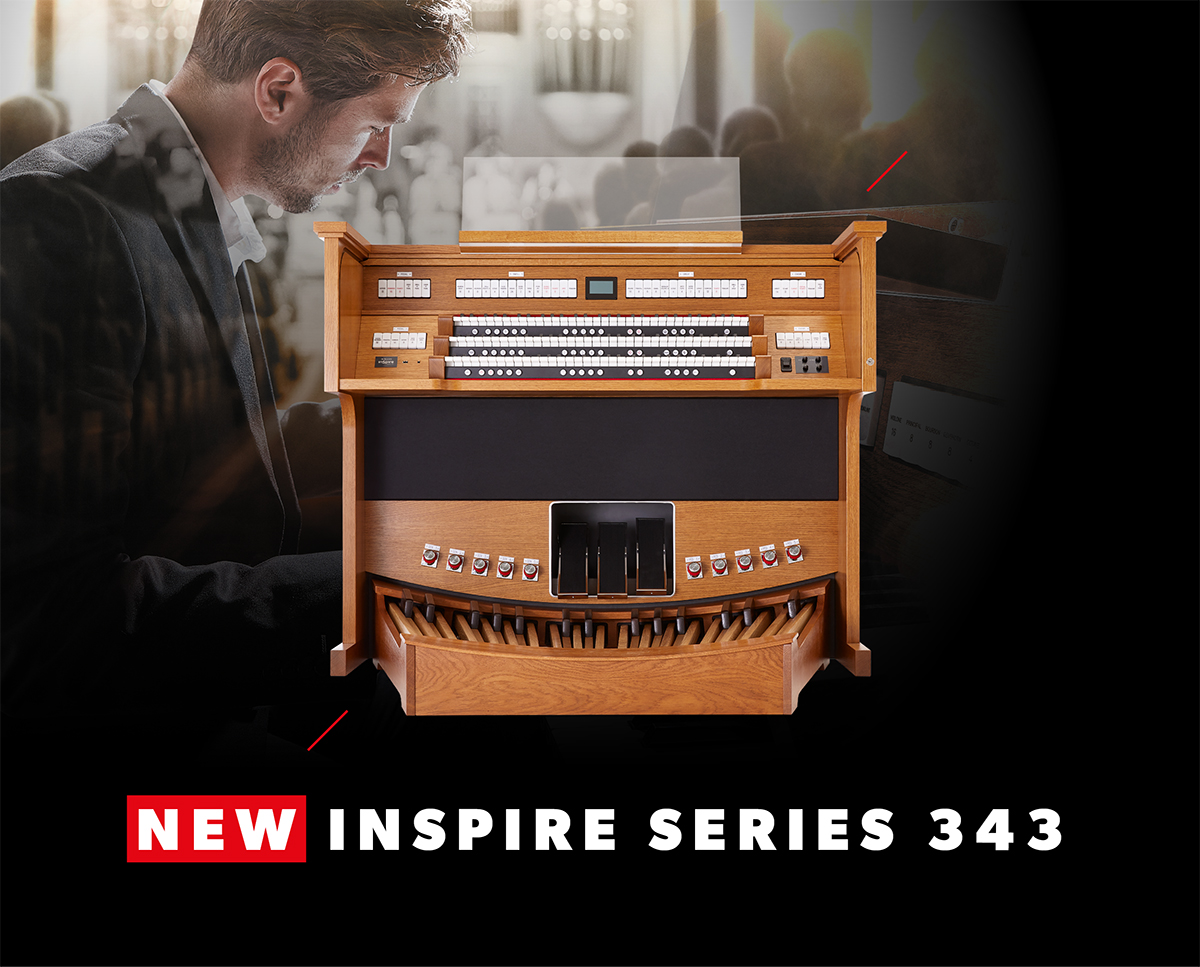 Rodgers is proud to present the new Inspire Series 343: An ideal organ for worship and performance.
The new Inspire Series 343 has a total of 233 stops spread over 43 illuminated stop tabs. The organ features four organ styles, a Variant Library and 18 orchestral selections. Equipped with three velocity-sensitive manuals, a 32-note AGO pedal board, and an internal 2.1 audio system with the option of expanding to a 6.2 plus 2-channel Antiphonal external audio system, the Inspire Series 343 is a state-of-the-art church and concert organ with unending flexibility.
Four organ styles
In addition to the standard stoplist – American Eclectic – stops can be selected from the English Cathedral, French Romantic and German Baroque styles. The Variant Library consists of extra stops to choose as desired. The organist is not limited to stops from only one style; all are available instantly. For those who appreciate a large variety of sounds the Inspire Series 343 is an ideal choice.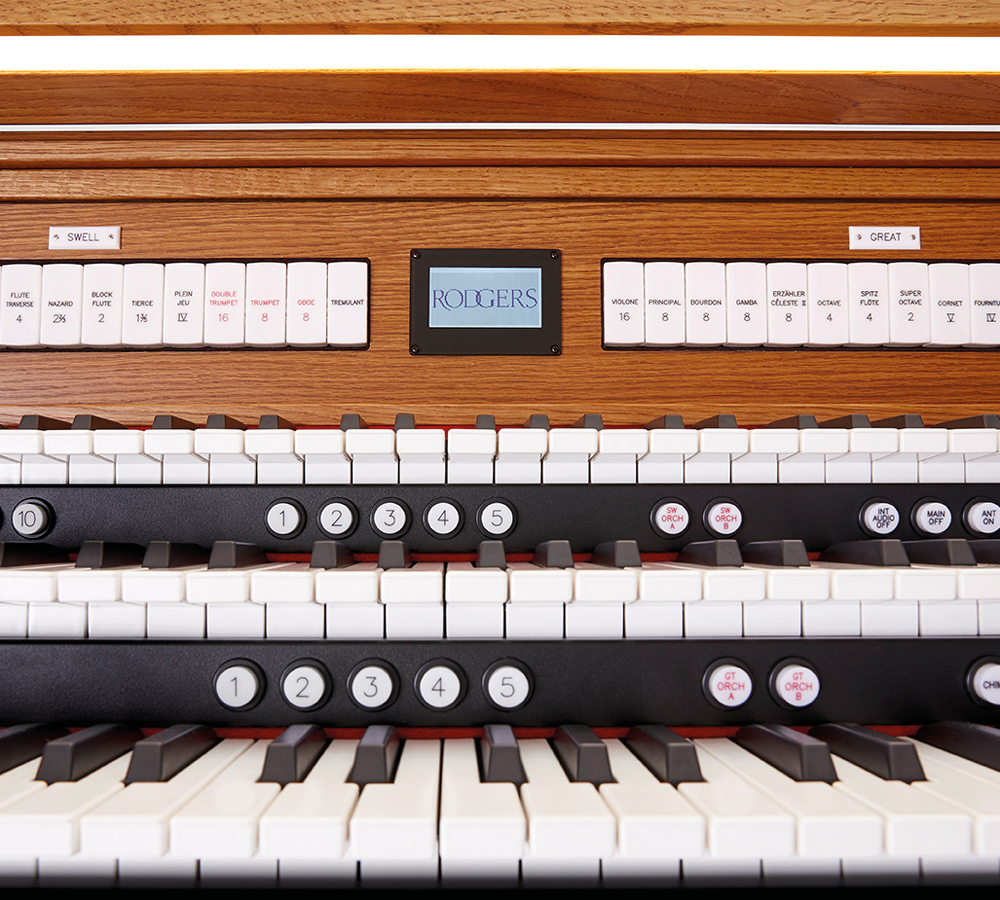 antiphonal switching
A particularly convenient feature of the Inspire Series 343 is antiphonal switching. This enables the organ to support congregational worship in large spaces where the congregation may be at some physical distance from the main organ's sound.
For musical effects, the organist can transfer the organ sound with the push of a button for multidirectional sound, or sound from only the rear or the front of the worship space.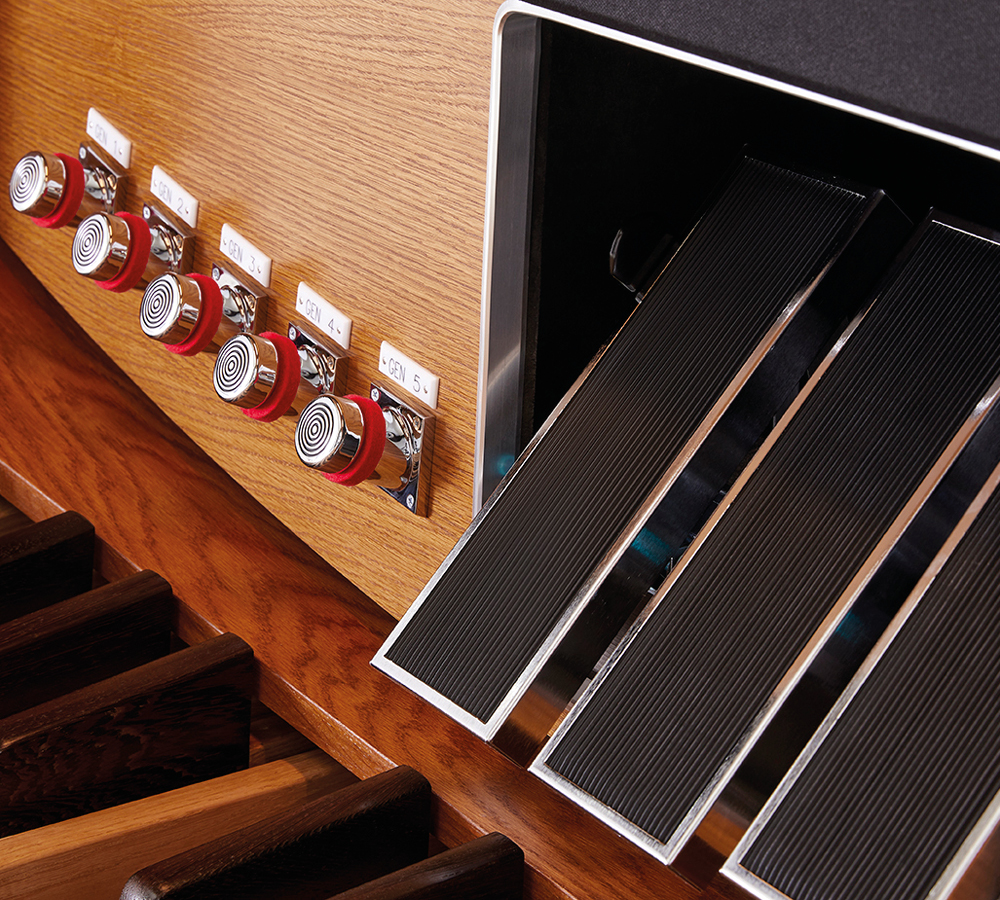 Variety of designs
The Inspire Series 343 console is made of traditional wood veneer with a deluxe wood tambour. The organ is available in light, medium and dark oak veneer versions.
To request a quote or for more information on the new Inspire 343 organ click here.