A New Rodgers Artist Series 579 for Christian Church of Pacific Grove, CA!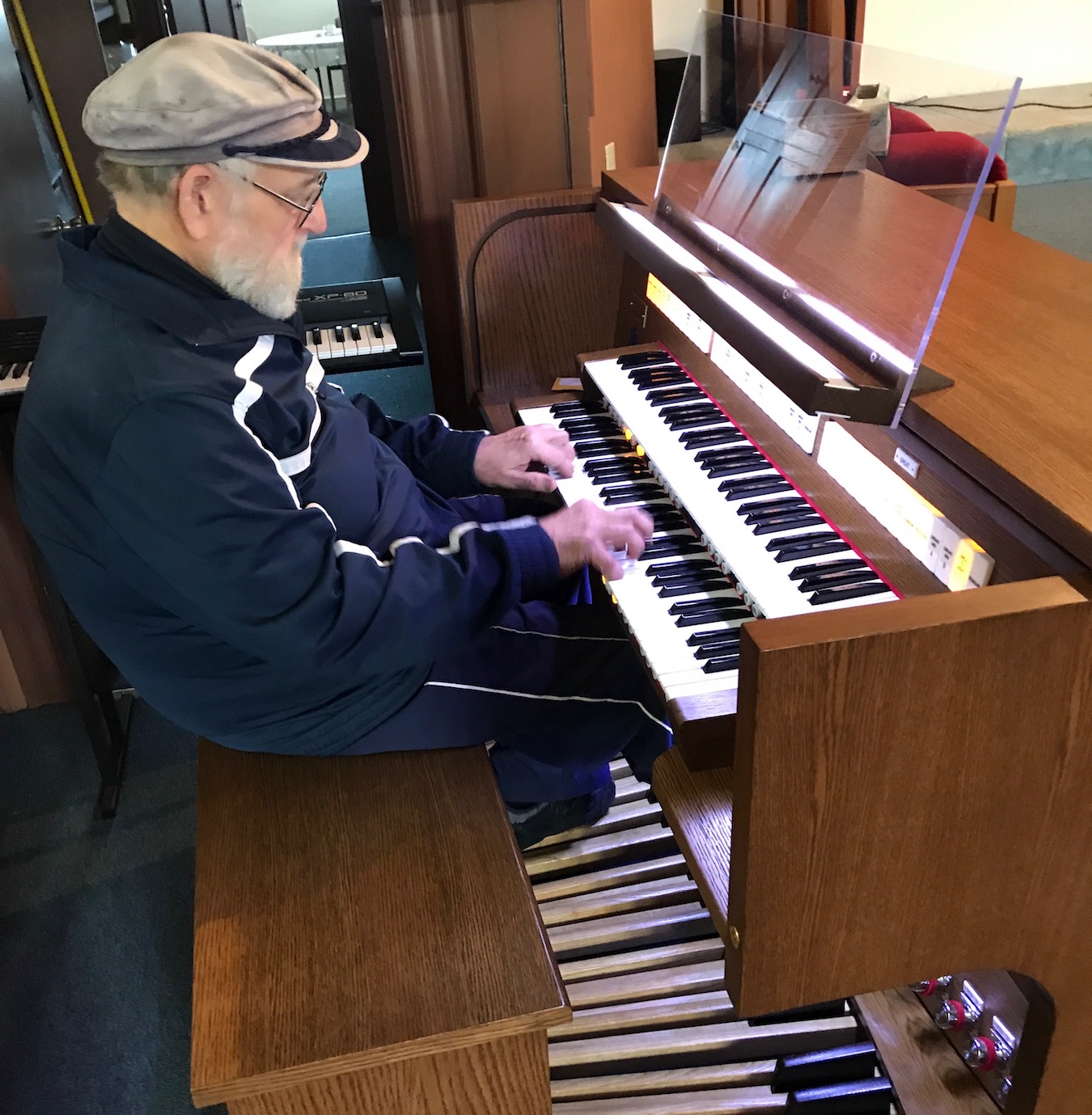 The Christian Church (Disciples of Christ) of Pacific Grove, Pacific Grove, CA was organized as a congregation on April 22, 1894. It is a historic church serving the greater Monterey area in sunny California.
On August 30, 2017 Robert Tall & Associates, Inc. with the expert help of Robert Knight, Knight Pipe Organ Company, Ramona, California, assisted by Tom Nooneman, local Rodgers technician, installed a new 2-manual Rodgers Artist Series 579 digital organ, replacing the old and faithful organ from a different manufacturer that served the church for many years, but slowly failed to function. Maintenance was not only a major cost issue, but reliability became a real problem and it grew to become increasingly unreliable.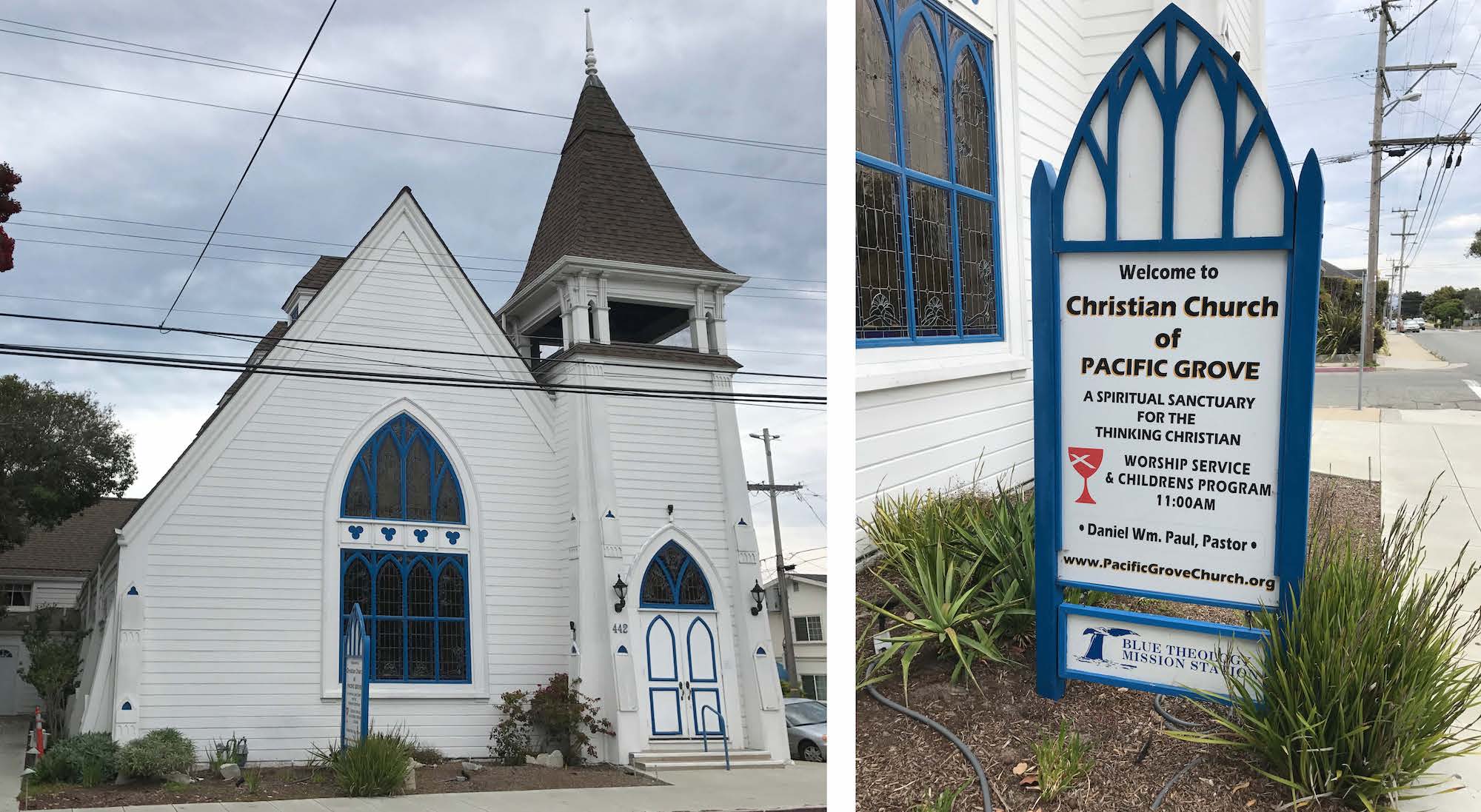 This was an important installation for Robert Tall personally. Not only is it an active congregation of fine Christians meeting in a historic edifice, John Shykun, organist, and Robert Tall have enjoyed an admirable association in music for many years and have both been instrumental in the development of digital systems as we know them today.
John Shykun is one of the founding fathers of the electronic keyboard, having worked on the ground floor of synthesizer development with Arp, CBS-Rhodes, Kurzweil, Ensoniq and General Music. He brings an impressive level of dedication and professionalism to church musicianship. A former keyboardist for Neil Diamond, John is an outstanding improvisational player with a seemingly unlimited repertoire of classical and modern Christian music.
Congratulations to the Christian Church Pacific Grove members for supplying this master musician with an instrument worthy of his talent!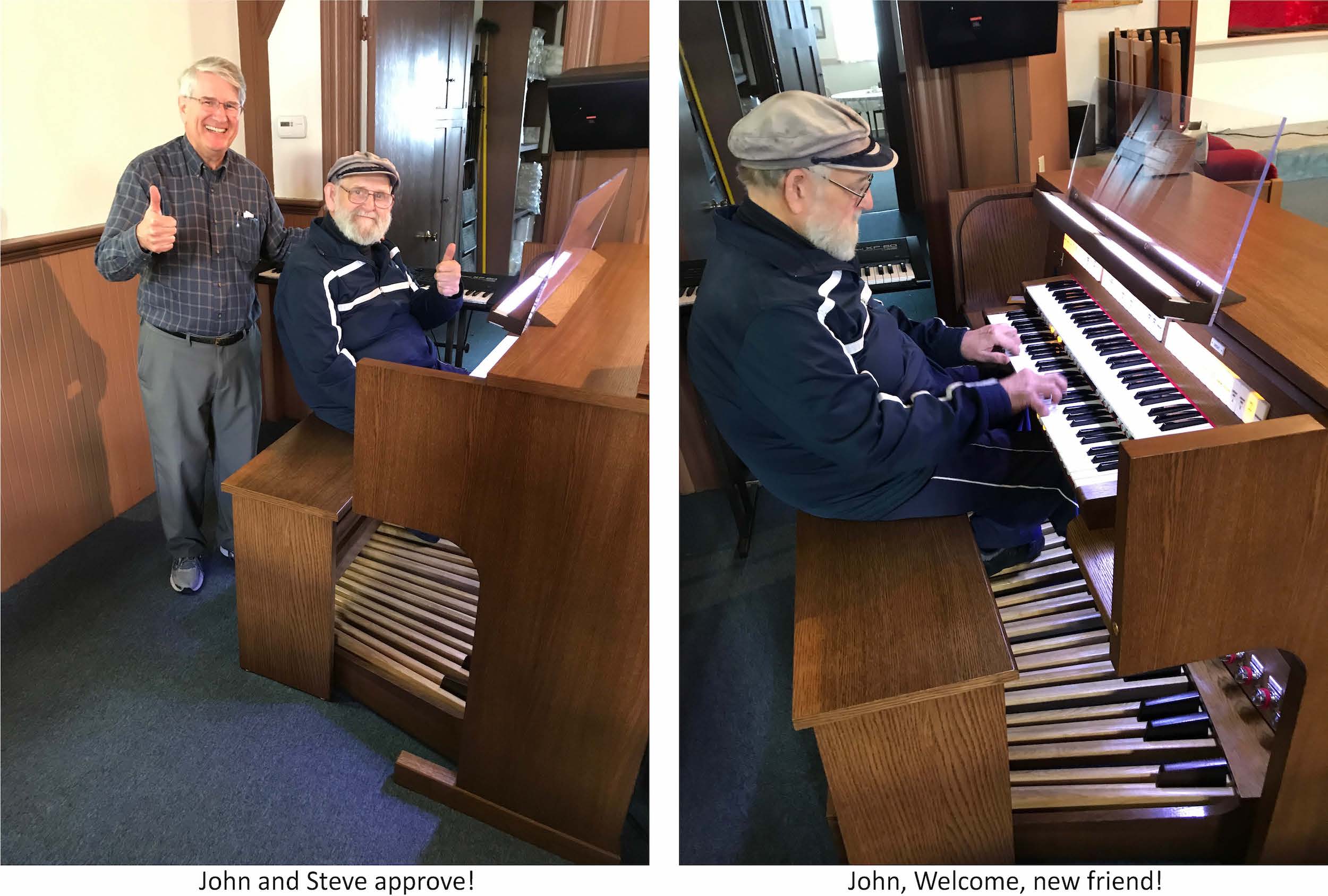 MESSAGE FROM ORGANIST JOHN SHYKUN
Hi Bob (Robert Tall of Robert Tall and Associates),
Just wanted to let you know that the new baby was officially welcomed into our sanctuary with a special blessing ceremony and a very "organ-centric" service. The congregation was quite enthusiastic and delivered a standing ovation after the Postlude. I just want to thank you again for your professionalism, guidance and thoughtfulness through the process. I think we both can agree that this normally painstakingly slow and difficult journey went rather smoothly and quickly this time.
Again, my personal thanks to you for all you do so well and I am pleased that we have chosen wisely in working with Rodgers and the superb instruments they create. I'm so glad to be back in the 21st century and feel excited and invigorated to begin my exploration of this wonderful new "toy".
Best regards,
John Shykun, Organist
September 2017
Rodgers Instruments would like to kindly thank Christian Church of Pacific Grove, CA and Organist John Shykun for taking the time to write this uplifting and entertaining account. We would also like to thank our premier Rodgers Dealer, Robert Tall & Associates, Inc. for their continued professionalism and excellence in the field.​