Rodgers attends the 40th annual NPM Convention!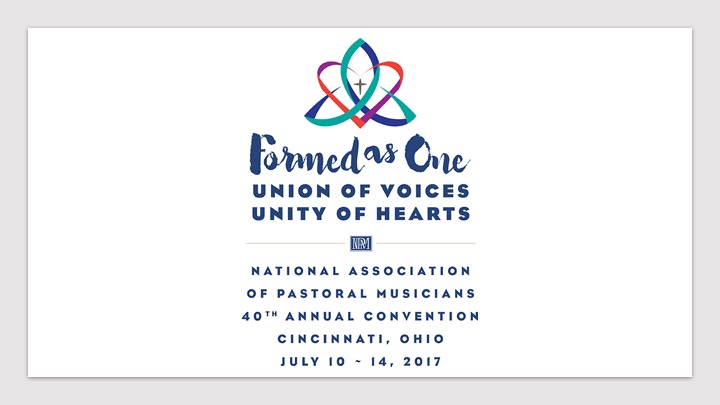 Rodgers Instruments is proud to have participated in this year's NPM Convention at the Duke Energy Center in Cincinnati, OH!
Since its founding, NPM has been committed to encouraging the Church's song of praise that rises to God in the Sacred Liturgy. Today, supported by the work of NPM in forming well-trained pastoral musicians, the music of the Catholic Church in the United States is continually enriched as a vehicle for the people to sing God's praise and to grow in holiness.
Representing Rodgers, were premier dealers, Tom Magee, Owner of Classic Organs of Indiana, Nelson B. Newby, President of Central Music, in Florida, and Dan Smith, Owner of D.K Smith Pipe Organ Services, located in Virginia. Their commitment, dedication and professionalism are truly remarkable, with Tom and Nelson having over 60 years of combined experience representing Rodgers; and Dan Smith with over 30 years of experience in the Pipe Organ Industry. Beautifully showcased at the Rodgers booth was a striking Rodgers Infinity Series 361 three manual organ.
Tom Magee brings to his profession a history of personal involvement in church music. He has experience as a keyboardist (organ, piano and synthesizer), timpanist, choral director and worship planner. Tom's first involvement with church organ sales was from the service perspective as he oversaw service and installations for Wilking Music in Indianapolis. During that time he had his first introduction to Rodgers Instruments when he heard a pipe combination instrument demonstrated. That experience led him to first represent Rodgers in 1983.
Having a strong network of over 50 North American premium dealers that parallel Rodgers Instruments' passion for building organs and changing lives through music is truly something to be proud of.
Central Music's company mission eloquently states, "At Central Music we believe that music is an essential part of life. We believe that the enrichment which comes from music has a lifelong impact, and we hold dear our customers who give us the opportunity to bring music into their lives.
Our mission at Central Music is to represent outstanding manufacturers in our industry and to then help music lovers find the ideal products for their needs and budget. We also believe that the sale is the beginning of our relationship with a buyer, rather than the end, and therefore we strive to provide the best service and education as well.
Our plan for achieving this mission is based upon the understanding that in taking good care of our customers, staff, and suppliers, in a manner we ourselves would want to be treated, our firm will continue to prosper and be the most logical choice for those who love music."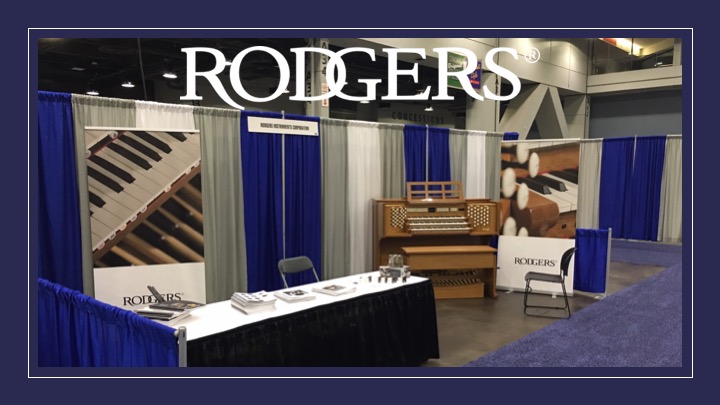 Rodgers Artist and Tonal Professional, Dan Miller, attended the convention as well, before going on to host an organ workshop and organ dedication recital to celebrate a new installation at a nearby church.