Rodgers, an American Story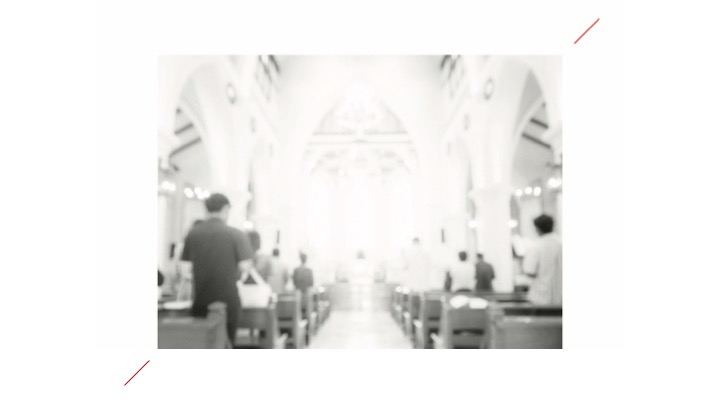 Rodgers Instruments was founded in 1958 by two visionary engineers and organ enthusiasts, Rodgers Jenkins and Fred Tinker. These American entrepreneurs would take a risk by quitting their lucrative jobs and build what would soon become one of the most prolific American manufacturers of church organs; thus integrating Rodgers Instruments into American culture.
Rodgers was born in the boom of technology, at a company called Tektronix Inc., established after World War II, a leading American manufacturer of oscilloscopes, logic analyzers, and video and mobile test protocol equipment.
Tektronix was an early pioneer of progressive employment practices (later made famous by Google) which included no cashiers in the cafeteria, and the provision of "free time" in the work week for engineers to come up with their own inventions.
The Rodgers organ came out of this "free time". Rodgers Jenkins and Fred Tinker decided to create the most realistic electronic organ. One that actually sounded like pipes. The need for such an instrument was felt keenly, as the electronic organs of the day did not sound like pipe organs. From the very start, Rodgers was intended to be the very best, the most advanced, and the most realistic electronic organ available.
The company's focus was helping make the transformational power of the American organ more accessible to churches, colleges, performance centers, and players by embracing advancements in technology. Rodgers developed a strong engineering team that created many firsts for the church and home organ, as well as holding dozens of patents for their innovation. From this dedication to serve, and passion for elevating the human spirit through music, Rodgers was born.
Ever since Rodgers has continued to push the art of organ building with the goal of faithfully delivering the emotionally and spiritually lifting experience of the American pipe organ sound to a new generation of performers and audiences around the world.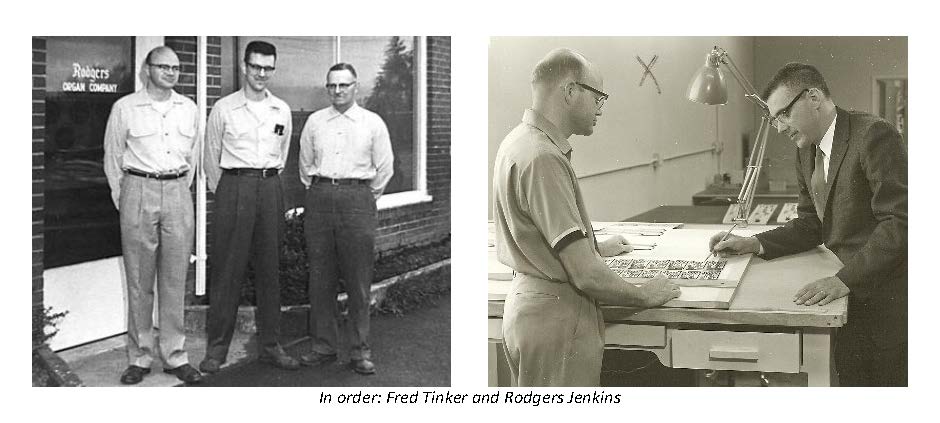 HISTORIC RODGERS ORGANS
Amid much fanfare in 1974, an electronic instrument designed by Master Organist Virgil Fox and built by the Rodgers Organ Company was installed at the world-famous Carnegie Hall. On October 1, 1974, Fox debuted the Rodgers' five manual Carnegie Hall organ in a sold out concert.
Virgil Fox also helped bring Rodgers organs into the limelight in the late 1960s and early 1970s when he used a Rodgers Touring Organ, built in 1966 and known as "Black Beauty," for his "Heavy Organ" concerts, including a 1970 all Bach performance that included a light show at the Fillmore East Auditorium in New York City.
The organ and Fox were praised by Time, United Press International, Ron Eyer in the New York Daily News, New York Post and by noted critic Harold Schonberg in The New York Times. Carnegie Hall's International Organ Series for the Inaugural 1974-1975 Season included Fox, Pierre Cochereau, Claire Coci, Fernando Germani, Herman Berlinski, George Thalben-Ball and Richard Morris.
This was the world's first five manual and most powerful electronic organ at the time and was listed as such for a number of years in the Guinness Book of World Records.
"What Carnegie did was go electric. At a gala recital presented by Concert Organist Virgil Fox, the hall showed off its newest feature — a behemoth that can growl, sing, tinkle, purr and blast in a way unmatched by any other organ. Carnegie has a superb instrument capable of Baroque festivity, Romantic mystery and 20th-century guts and power. Its complex contrapuntal layers of sound are clearer, more sharply defined than would have been possible with a conventional pipe organ. A one-of-a-kind creation built by the Rodgers Organ Company of Hillsboro, Oregon, the new instrument is the most up-to-date and expensive electronic organ in the world. Was Carnegie's new Rodgers really worth all that time and money? Emphatically yes."
— Time magazine

These instruments were a passion of American tycoon Andrew Carnegie, who paid for new organs in thousands of community churches. Carnegie was reported to have joked that while he would not be responsible for what the preacher might say, he would be responsible for the positive influence of the music! He even went so far as to install one in his house.
A second black Rodgers touring organ was active in the 1970s. The "American Beauty" was based on Rodgers's then premium three manual model, the "American Classic". Concert organists who played on this instrument or "Black Beauty" (which continued touring under Roberta Bailey Artists International well into the 80s) included Ted Alan Worth, Joyce Jones, Pierre Cochereau, Herman Berlinski, Richard Morris, Keith Chapman, Douglas Marshall, John Grady, Frederick Geoghan, and Diane Bish.
A sister five-manual instrument to the Carnegie Hall Organ, named by Fox the "Royal V", served as Fox's touring organ for the 1975-76 concert season, but proved unwieldy to tour with. The Royal V was used at Fox's funeral in the Crystal Cathedral after he died on October 25, 1980.
The Royal V was, in 1983, refinished from black to white and permanently installed in the Meishusama Hall of the Shinji Shumeikai in Minsono, Japan. In mid-2004, this same organ was updated to newer Rodgers technology. Dan Miller and McNeill Robinson, consultants on the project, revised and updated the organ's tonal specification during the update to Trillium level Parallel Digital Imaging technology.
Another notable Rodgers touring organ was Hector Olivera's "The King", a black four manual organ featuring a custom French specification that Olivera regularly and masterfully played.

CONTINUED DEVOTION
Almost 60 years later, Rodgers Instruments remains in Hillsboro, OR, and is unwaveringly committed to our founder's vision. Rodgers continues to push the art of organ building with the goal of faithfully delivering the emotionally and spiritually lifting experience of the American pipe organ sound to a new generation of performers and audiences around the world. A leading option in hybrid technology (Digital and Pipe Interfaces), the Rodgers Infinity Series is highly praised by some as the "most exquisite and best sounding digital organ ever built".
Every member of our team brings an expert level of craftsmanship, attention to detail, and devotion to faithfully creating a true American pipe organ sound that is beyond expectation. Rodgers aims to build the finest digital organs available, for any setting, each and every day.