The 137th Annual Supreme Convention for the Knights of Columbus Hosts an Inspire 233!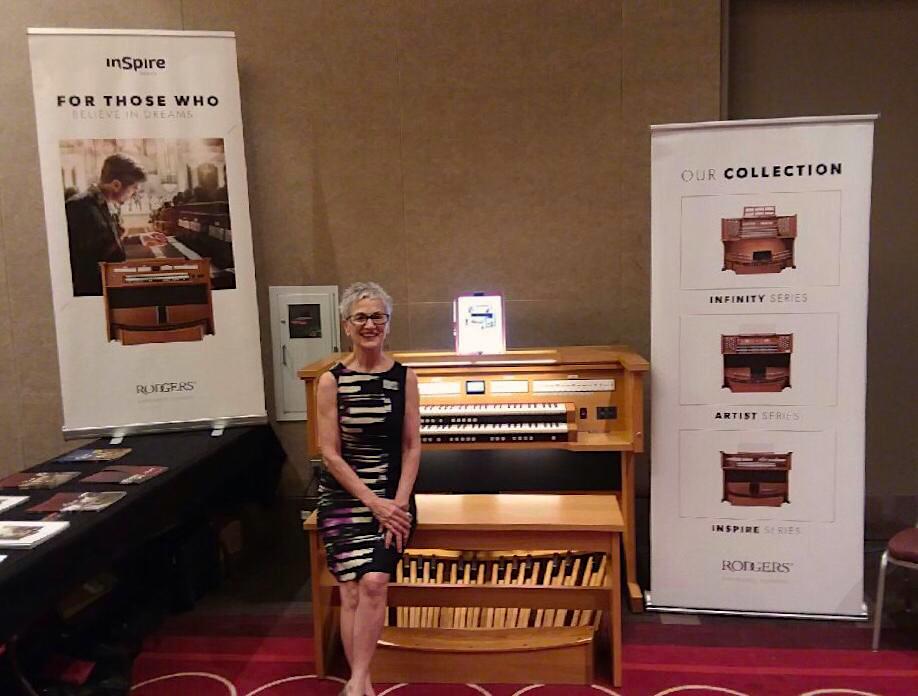 ​
The Knights of Columbus, a Catholic fraternal organization whose membership includes people who are very active and involved in their own parishes, held its 137th annual Supreme Convention August 6-9 at the Convention Center in Minneapolis, MN.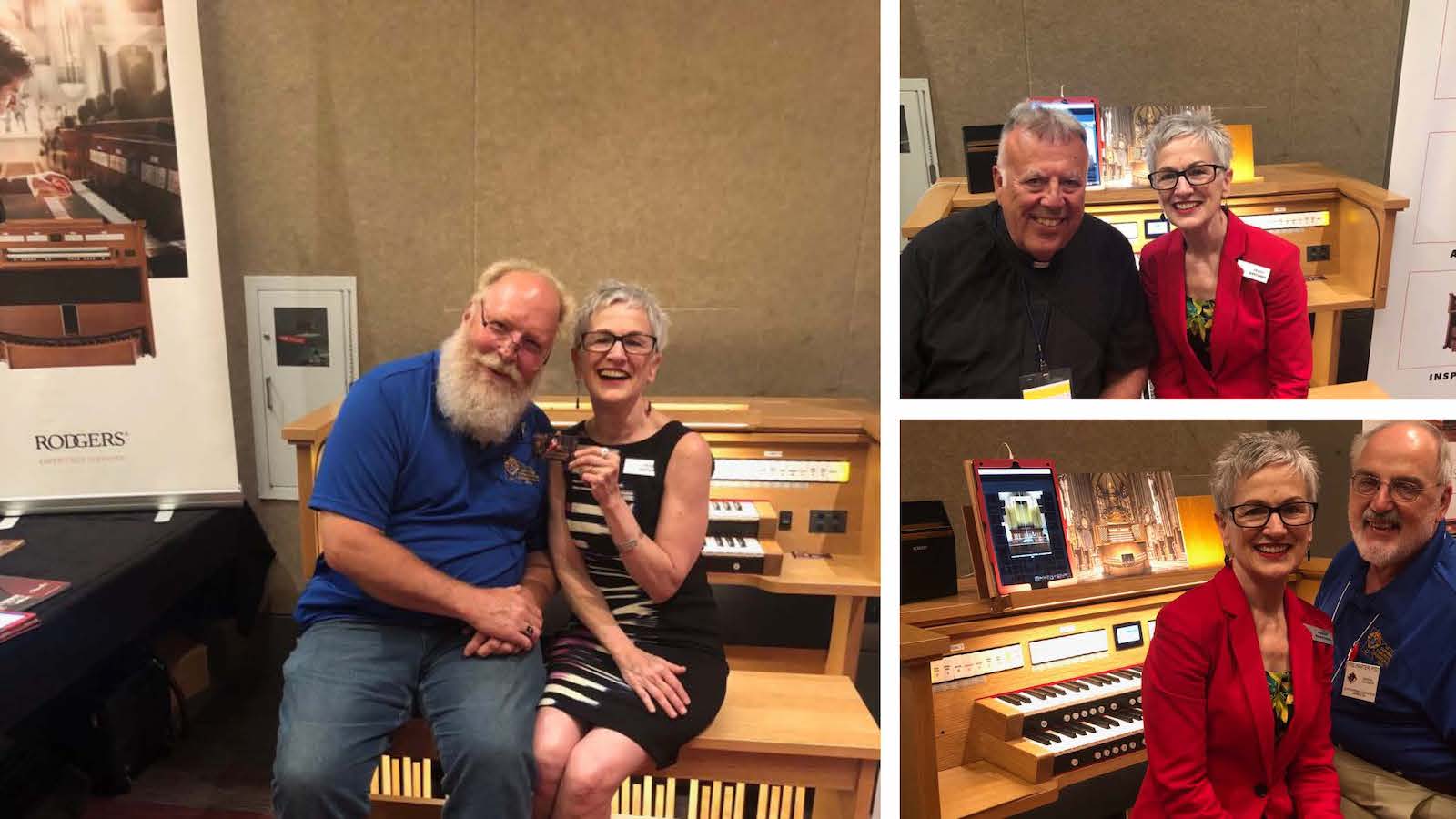 Several thousand members of the organization and dozens of bishops from across the country attended the event. Rodgers was the only organ company represented with Rodgers dealer, Peggy Bartunek, Rodgers Classic Organs, showcasing a Rodgers Inspire 233 organ. It was a great opportunity for many active parish members to meet a Rodgers representative and experience the wonders of the Rodgers sound. Several attendees and exhibitors expressed appreciation for the 2-manual Inspire Series organ's ability to play the built-in hymn preludes and built-in songs with much ease.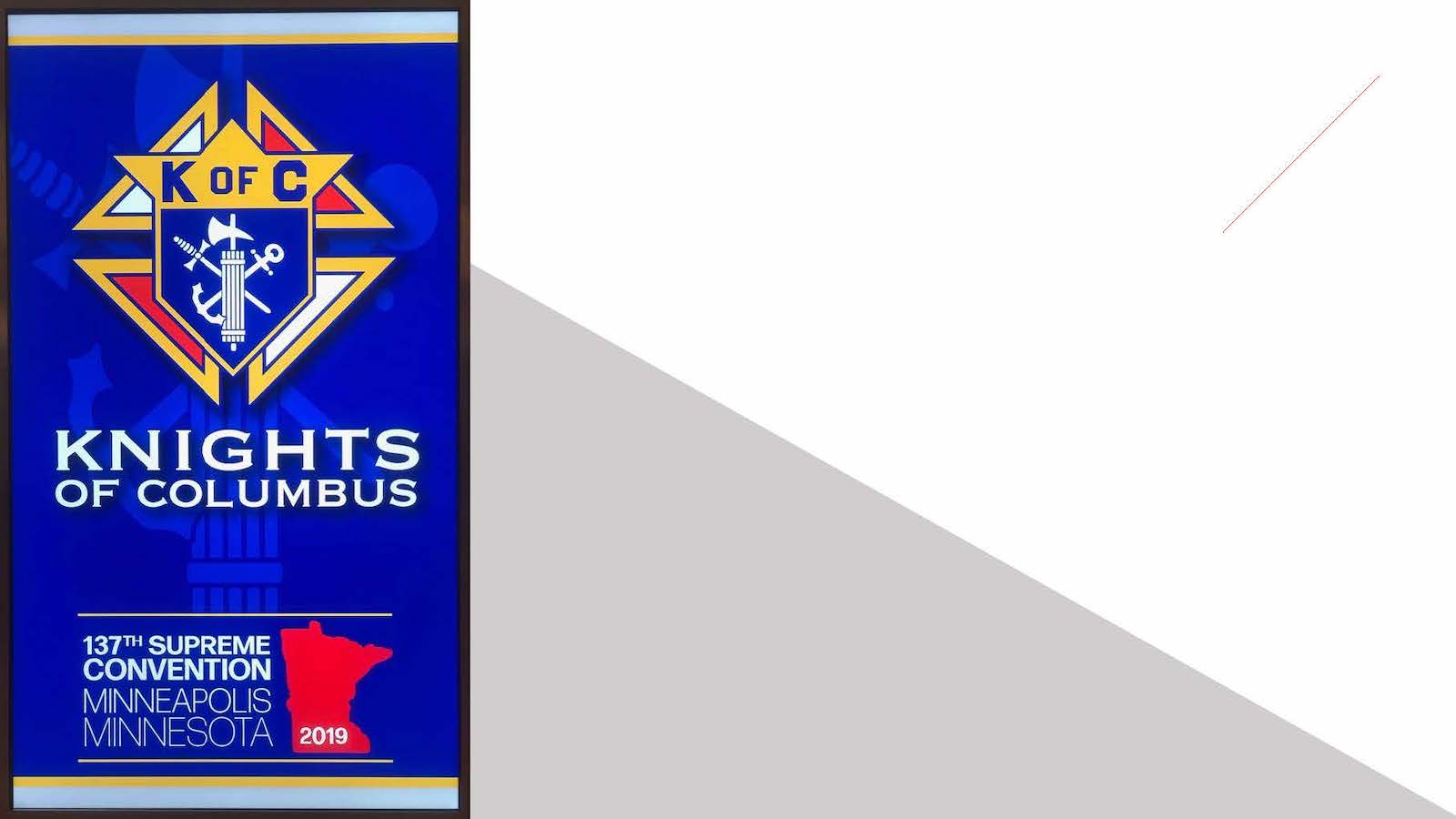 The Inspire 233
With its state-of-the-art 165 pipe organ voices in four different styles, the Inspire Series 233 was especially designed to enhance the spiritual experience. The organ features an integrated 2.1 audio system and can be upgraded with an external 4.2 audio system, making it ideal both for use at home and for a chapel of up to 200 people.
The organ – available in an oak design in different colors – features two keyboards, a 32-note pedalboard, and 33 original voices in the standard stop list. The innovative Voice Palette™ system allows for the combination of an infinite mix of voices in the various styles. This means the Inspire Series 233 is not just designed to give the freedom to perform any style, but also - to inspire the gathering with celestial music.
In addition, there are a number of orchestral voices to choose from, including piano, harp, strings, trumpet, clarinet and handbells. With all of these possibilities, the Inspire Series 233 gives a blueprint for unlimited inspiration, enhancing the spiritual experience.