A Musical Blessing at Jerusalem Lutheran Church with a New Classic Series 559 Organ!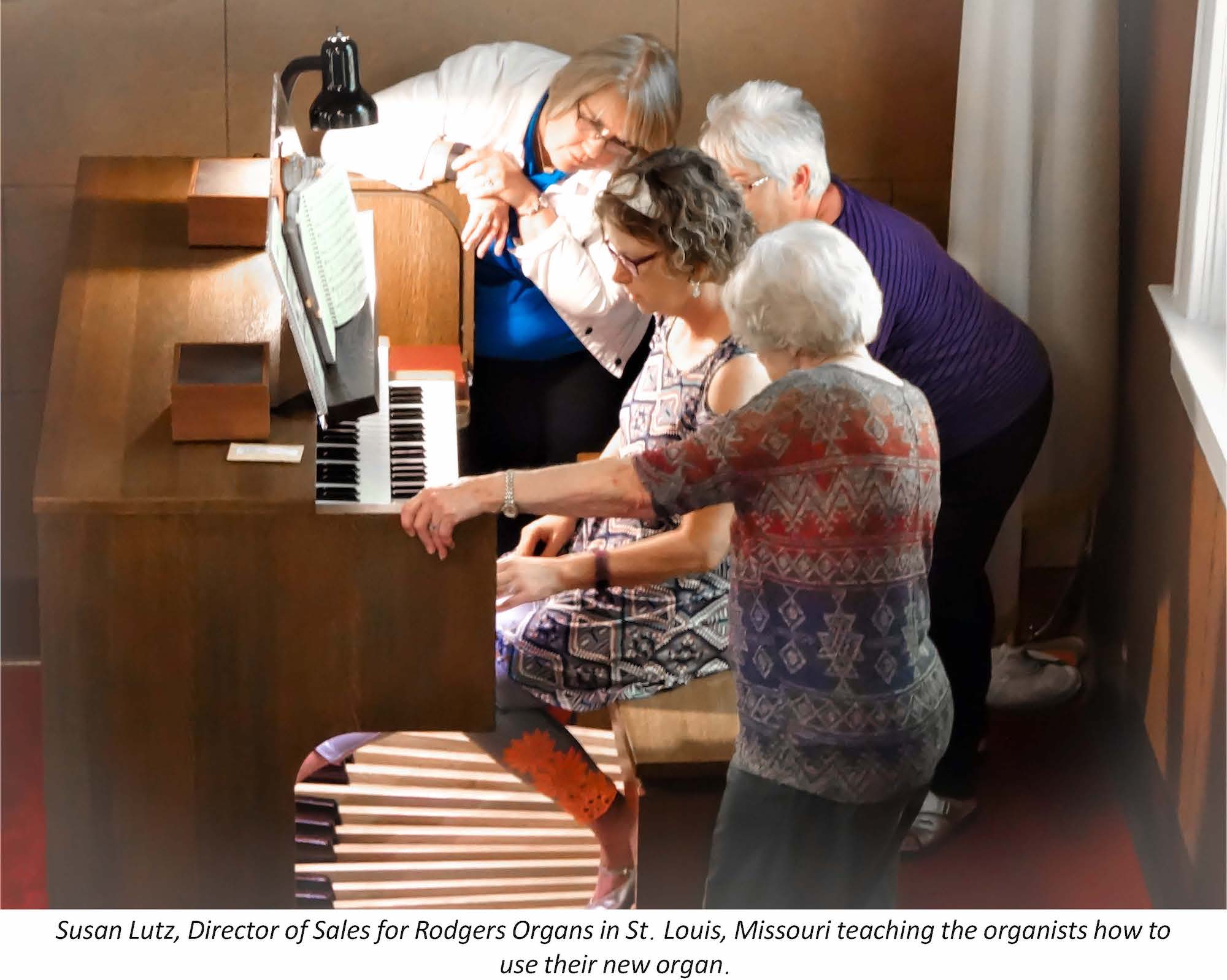 Jerusalem Lutheran Church, Collinsville, IL, was recently blessed with a new Rodgers Classic Series 559 organ, made possible with the help of a generous donation from Angel Donors.
ABOUT JERUSALEM LUTHERAN CHURCH
Jerusalem Lutheran Church, in a historic area of Collinsville, Illinois has stood the test of time. In 1903, members of the Lutheran Lithuanian community in Collinsville decided to start a mission church to honor their heritage. The church began with a Pastor and a few members, and within one year had built the church that still stands today. For over a century, the congregation has continued to worship. On most Sunday's, the attendance is few but mighty.

SELECTING THE RODGERS ORGAN
In early 2017, Pastor Doug Nicely and the organists of Jerusalem Lutheran Church were told by their organ technician that their current organ was going to give out, and they needed to start an organ fund quickly. Mrs. Lois Engfehr called Susan Lutz, Director of Institutional Sales for Rodgers Organs of St. Louis, to ask about the Rodgers Instruments company and to learn about what the best fit for their church would be.
Susan was thrilled to explain to Lois the process of selecting and purchasing an organ. However, because of the church's small size, there was not enough money to purchase an organ - and their organ was dying fast!
After a few months of trying to figure out how to pay for a new Rodgers organ, angel donors blessed the congregation with substantial gifts towards the purchase of a new Rodgers Classic Series 559 and an artist bench.
INSTALLATION AND UPCOMING DEDICATION CONCERT
The organ was installed and voiced by Susan Lutz and her team on August 25th, and used in its first Divine Service on Sunday, August 27. Mr. Brian Keller, President of the congregation, said the congregation exclaimed that they are "thrilled with the new sound in their worship service".
The congregation will celebrate the new Rodgers instrument with an Organ Dedication on November 19, 2017. During this special service, Jerusalem Lutheran Church will celebrate the new organ with music and hymnody of its Lithuanian Lutheran heritage.
Rodgers Instruments would like to kindly thank the Jerusalem Lutheran Church family for their confidence and trust in our products and premier Rodgers Dealer, Rodgers Organs of St. Louis, and Susan Lutz for their continued professionalism and excellence in the field.