New Imagine Series 235 installation for First Congregational United Church of Christ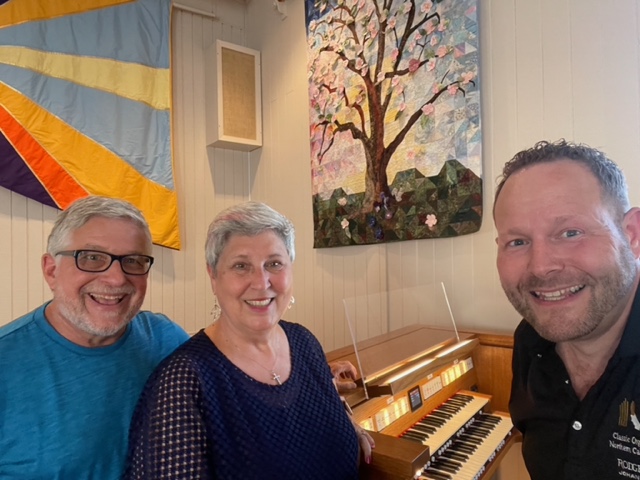 Congratulations to First Congregational United Church of Christ in Murphys, CA for their installation of the Imagine Series 235 organ!
With a generous donation from the Bissell family the church was able to replace their broken organ with the wonderful Rodgers organ. During the dedication concert, organist Daryl Hollinger raved about the versatility of the instrument. He treated the congregation to music featuring the instrument's beautiful American Eclectic, French Romantic, English Cathedral, and German Baroque organ styles.
The Rodgers Representative from Classic Organs of Northern California Troy Killorn was the honored guest of the church during this event. While working closely with their committee, they found the Imagine Series 235 would be the perfect instrument for the church.
See the concert here:
To learn more about the pipe-hybrid Imagine Series 235 organ, visit our website or contact your local Rodgers Representative. https://www.rodgersinstruments.com/organs/imagine-series/imagine-235