A New Rodgers Artist Series 599 Organ for a Historic California Church!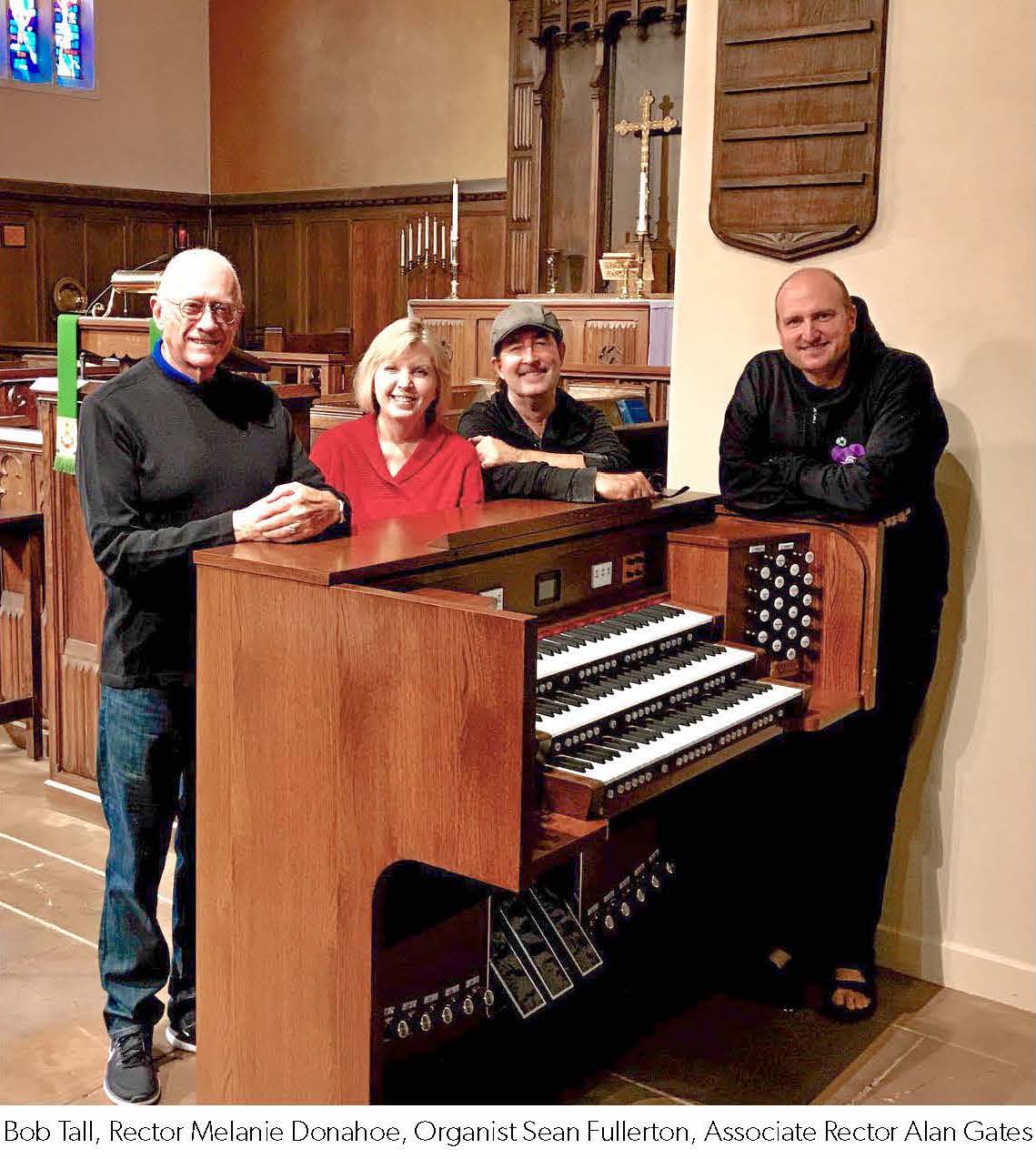 Rodgers Instruments and longtime Rodgers Dealer, Robert Tall & Associates, Inc. are pleased to announce the completion of a beautiful new Rodgers 3-manual Artist Series 599 in the sanctuary of Church of the Epiphany, San Carlos, California. We are grateful for the unanimous support of the organ research committee, Reverend Melanie Donahoe, Rector, Alan Gates, Associate Rector, Andrew Hathaway, Music Director and Sean Fullerton, Assistant Music Director and organist.
Church of the Epiphany dates back to 1947, the present sanctuary was constructed and dedicated in March 1959. The church has an active outreach program which not only serves within its own parish, but promotes and supports activities within the San Francisco Bay Area, the United States and internationally. It has a full-time youth minister with multiple youth activities which began at its founding in 1947.
Music at The Church of the Epiphany
Music is an important part of the worship experience at Church of the Epiphany. Director of Music, Andrew Hathaway oversees a music program which includes the Chapel Choir, the Youth Choir and inclusion of other professional musicians to augment worship services.
A gifted organist, Sean Fullerton, has an impressive background in piano and organ. He is comfortable playing all styles of music and will create magic using the sounds and features on the new Rodgers Artist Series 599 organ. An instrument worthy of his fine talent!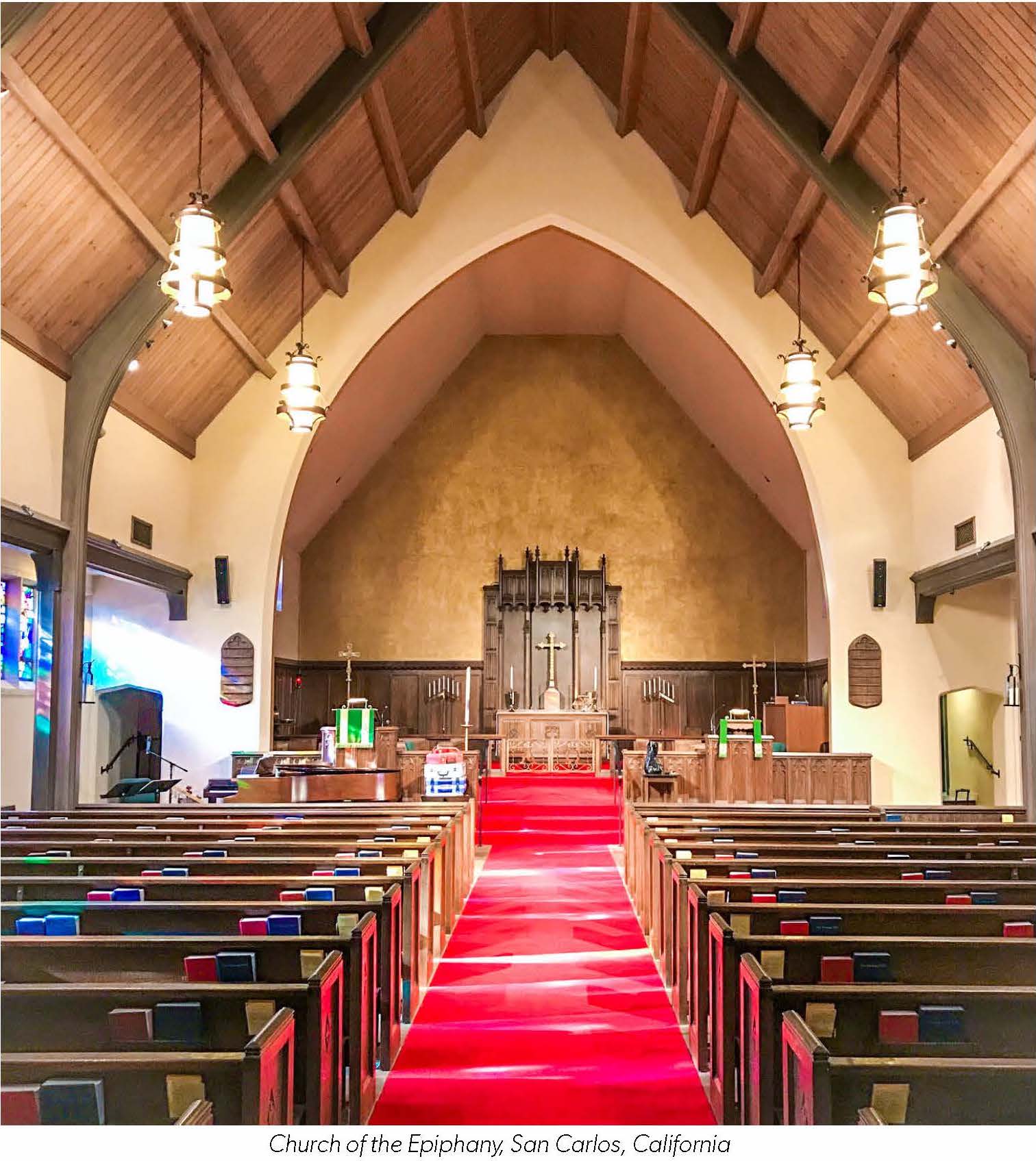 Installing the New Rodgers Organ
Robert Knight, Knight Pipe Organ Company, San Ramon, California was contracted to perform the installations. The Rodgers Artist Series 599 organ is truly a remarkable instrument much of it due to the fine acoustics of the church interior. On each side of the altar walls there are large chambers to accommodate the speakers and give room for the sound to develop within the chamber space. There is an Antiphonal Division emanating from the rear balcony, which engages the listener into the sound field, supporting congregational singing at its best.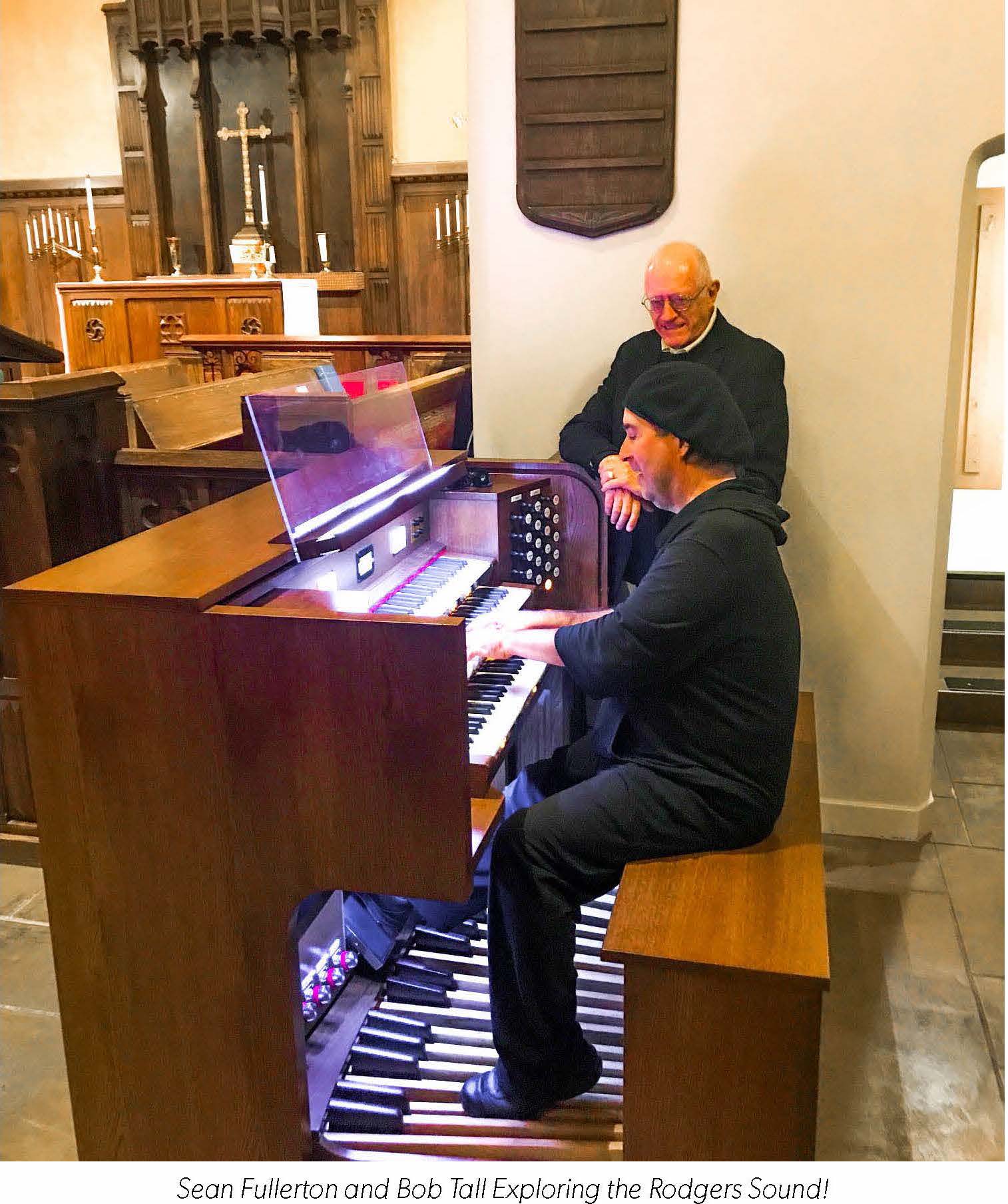 A Note from Organist Sean Fullerton
"I have never had a more enjoyable musical experience than playing this beautiful [Artist Series 599] organ. Pure bliss! Thank you, Herr Doktor Professor, for sharing your gorgeous registrations with me and working to achieve such a stunning sound for us. You have golden ears and are the consummate master. What a treasure you are in the world!"
Sean Fullerton, Organist
Rodgers would like to kindly thank Church of the Epiphany and Sean Fullerton for their confidence in Rodgers organs. We would also like to thank Rodgers Dealer, Robert Tall & Associates, Inc. for their continued professionalism and excellence in the field.