Congratulations to Sun City Center UMC, FL, on their new Rodgers Hybrid Organ!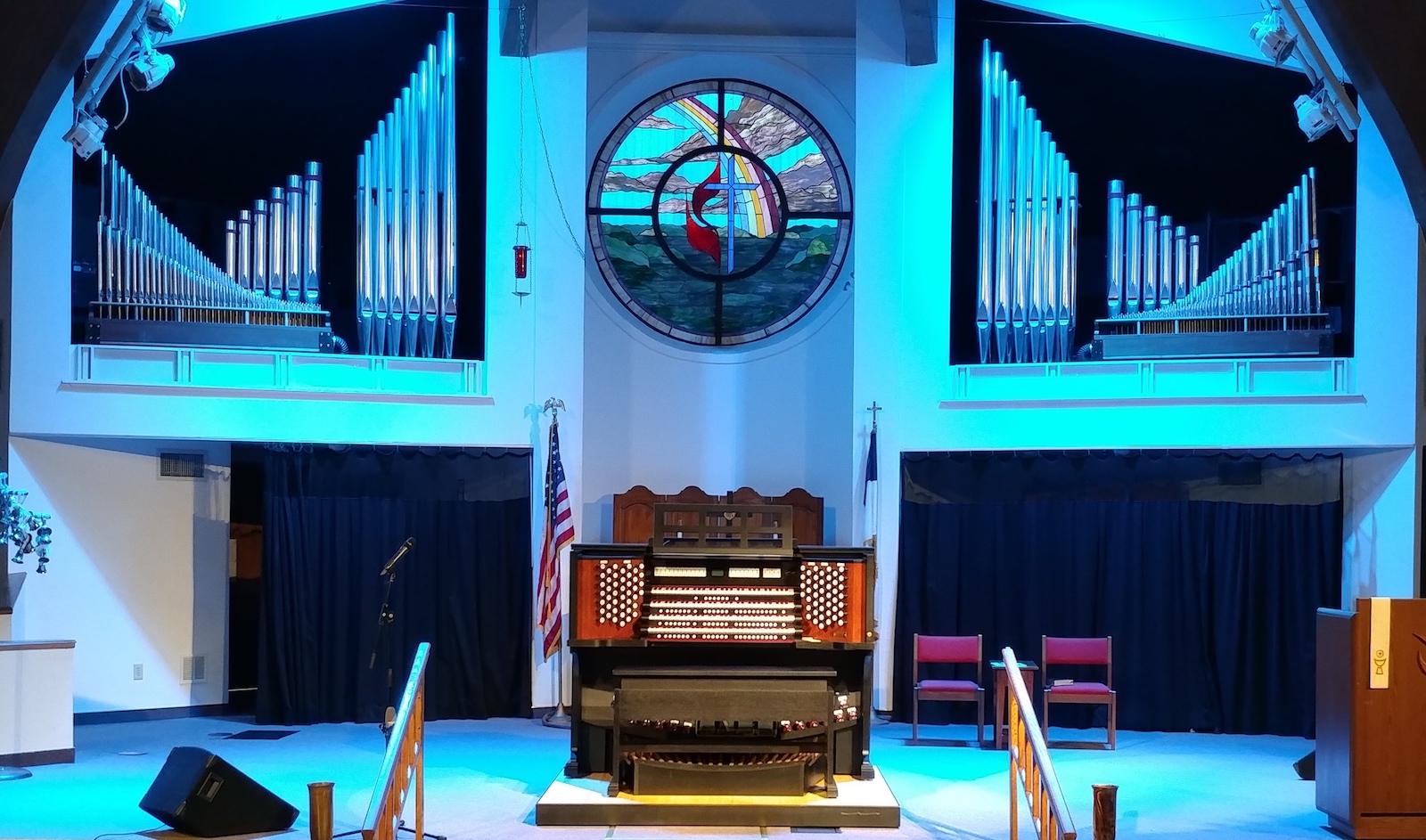 Congratulations to Sun City Center United Methodist Church, Sun City Center, FL on their new Rodgers 4-Manual Hybrid Organ!
Rodgers hybrid organs possess a remarkable ability to seamlessly blend digital voices to pipes. This tonal quality achieved through a comprehensive suite of modeling technologies which account for slight fluctuations in tuning, volume, speech articulation, demand for wind (or wind supply), acoustics of the room, the sonic effect of expression shades, the layout of existing pipework, and the ever-changing environmental conditions in which they reside.
Hybrid organs also offer a far greater selection and diversity of sound than most acoustic-only instruments, with enormous savings in the cost of purchase and maintenance. For Sun City Center United Methodist Church, the hybrid organ has been a reliable and trustworthy source to fulfilling their congregation's musicals needs for many years.
THE ORGAN AT SUN CITY CENTER UMC
Three decades ago, the leadership at Sun City Center United Methodist invested in the best hybrid organ solution available - A Rodgers analog organ with 8-ranks of pipework. The instrument served the church very well over that time and the music ministry at SCCUMC is one of the most vibrant in the entire state.
Earlier this year, it was determined that the console was in need of replacement. Technology marches on and the sounds of the old analog organ needed to be updated. After an exhaustive search, the Organ Selection Committee chose Rodgers again for their new hybrid console. The certified Rodgers Dealer for the area Central Music, Inc. was truly honored for being chosen to upgrade the church's console, as was Rodgers.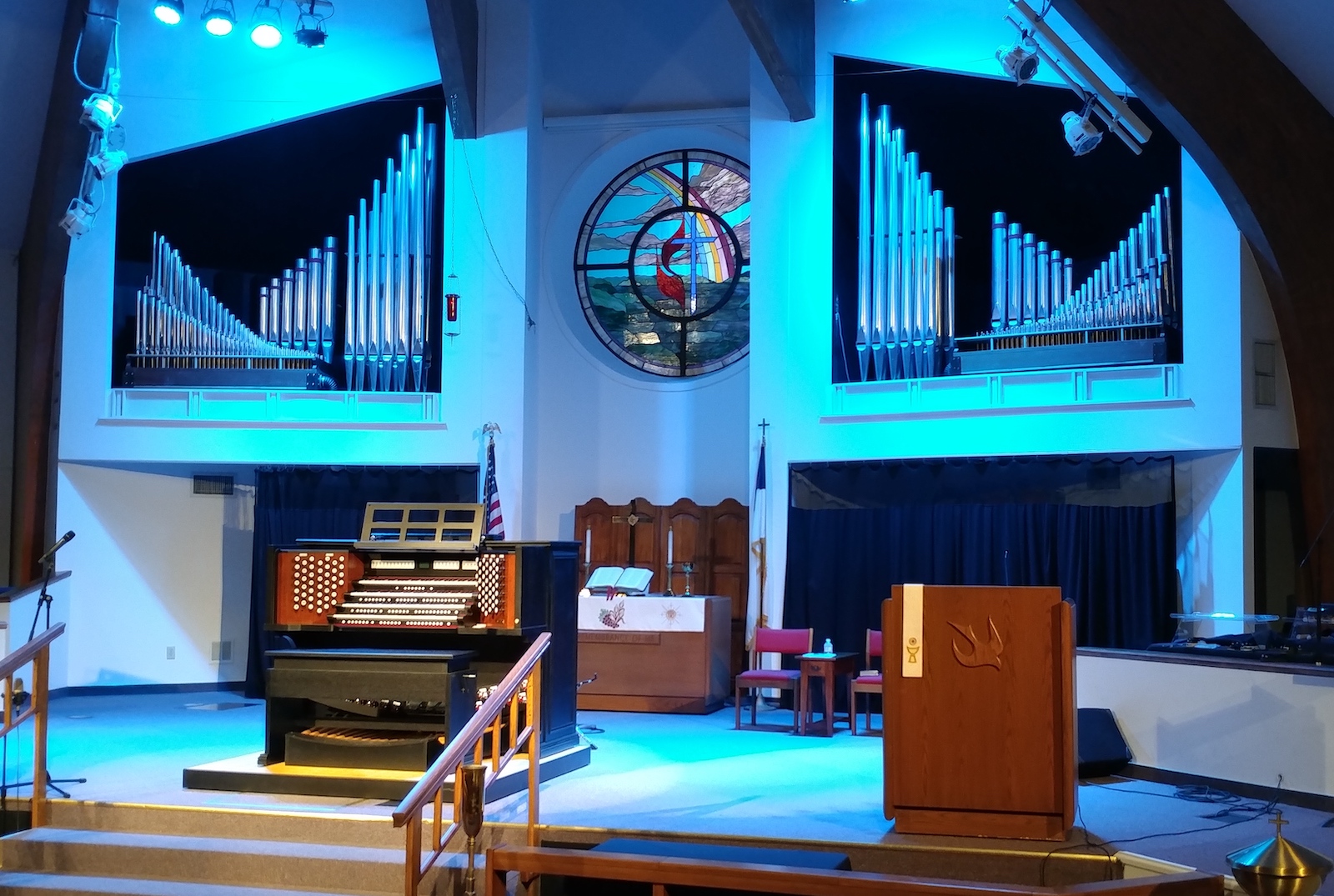 The new Infinity Series 484 console is beautifully designed with a stunning ebony console exterior and cherry stop jambs. The new Infinity Series organ also features built-in Bluetooth® technology for AirTurn™ hands-free page turning controlled by thumb or toe pistons for music displayed on mobile device.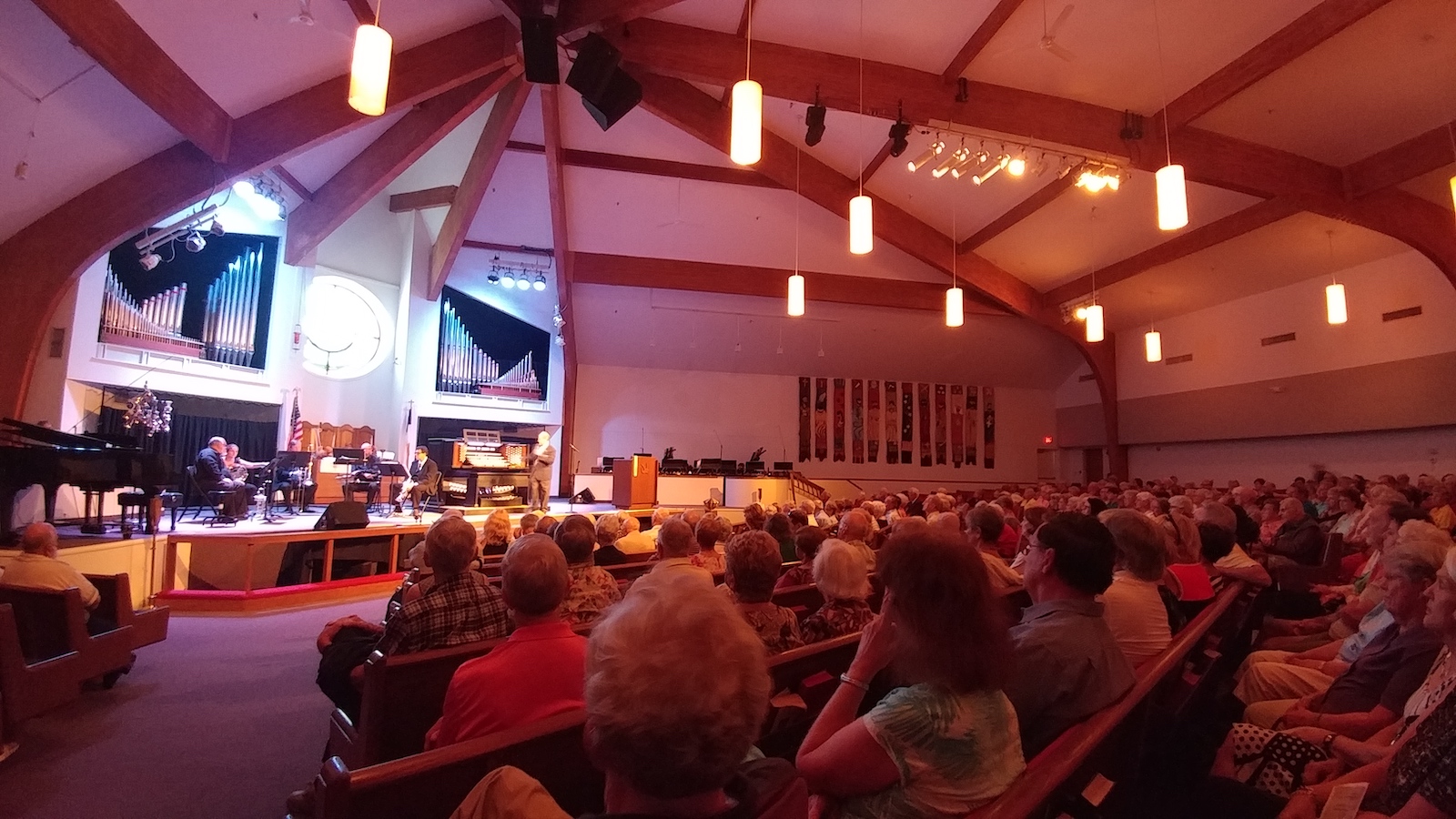 Church organist Keith Rasmussen and friends presented an exceptional organ and brass recital. The special program included works by Bach, Strauss, Vierne and more! This concert featured the church's new Rodgers Infinity Series 4-manual organ.
To learn more about the art of the hybrid organ, we invite you to view our new Rodgers Hybrid Organs testimonial video.
Sun City Center United Methodist Church will enjoy the transformational power of music from their beautiful organ for many years to come.