Sándor Kádár and the Rodgers Infinity Series 361 Organ at First Pres. Church of Ambler!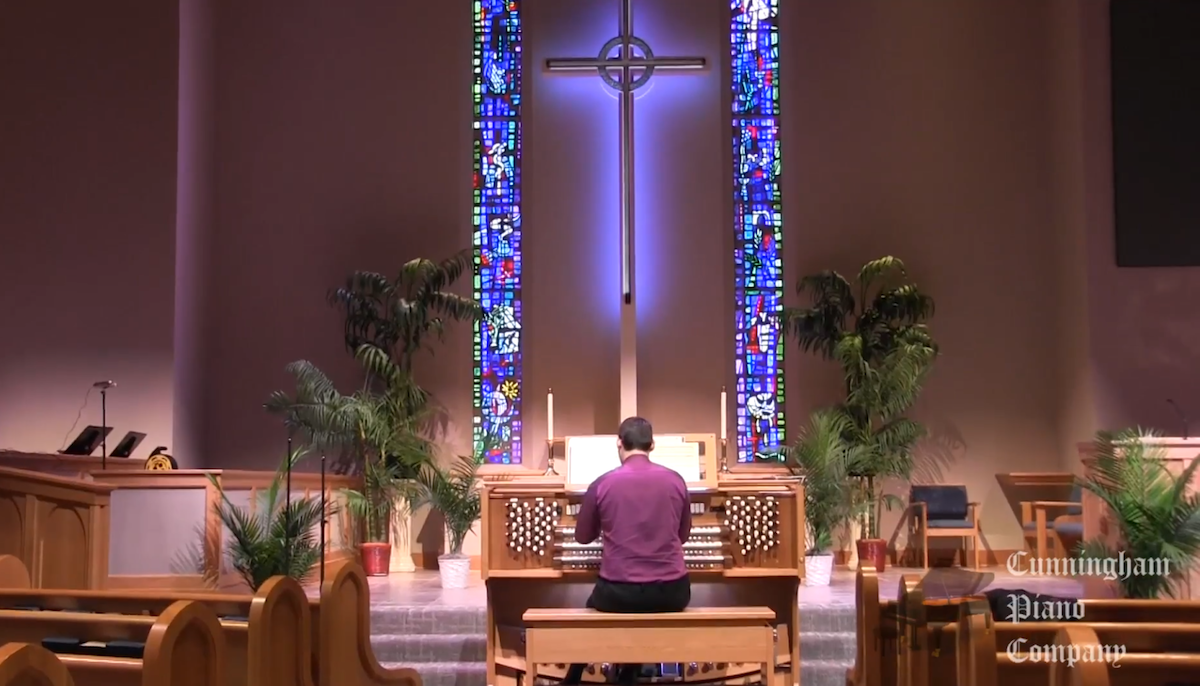 Rodgers would like to warmly applaud First Presbyterian Church of Ambler, PA, for the dedication concert of their Rodgers Infinity Series 361 organ. Sándor Kádár, who serves as principal organist at First Presbyterian Church of West Chester, PA, was very pleased to be asked by First Presbyterian Church of Ambler to perform a dedication recital on their new organ that they had chosen for their sanctuary.
Sándor gained considerable notice in 2015 when he was the organist for two papal masses for the visit of Pope Francis to the city of Philadelphia and when he passed the Fellowship Examination of the American Guild of Organists. A Rodgers Infinity Series 361 organ from Cunningham Piano Company was requested for the Papal Mass with Pope Francis.
Rich Galassini, Owner of Cunningham Piano Company, adds "I first met Sándor in 2015 when we were loaning the 361 for the Papal Mass and the World Meeting of Families convention. Sándor had just achieved FAGO status and he plays beautifully."
CHOOSING THE RODGERS ORGAN
After much research, First Presbyterian Church of Ambler chose a new Infinity Series 361 organ in the summer of 2016 and was totally thrilled with their choice.
Rich Galassini, "The Music Director at 1st Pres. of Ambler, Michael Joy, spent quite some time researching the choices available to him, hired a consultant, spoke to many people, and in the end, chose the finest organ his congregation could find - the Infinity 361 organ. The organ was installed about a year before this concert took place, but other renovations caused the church to put off the dedication concert."
Michael Joy, Music Director, commented, "We chose our organ carefully and looked at all of our options. We are very excited to have the Rodgers Infinity in our sanctuary. We were equally excited when Mr. Kádár accepted our invitation to dedicate this organ."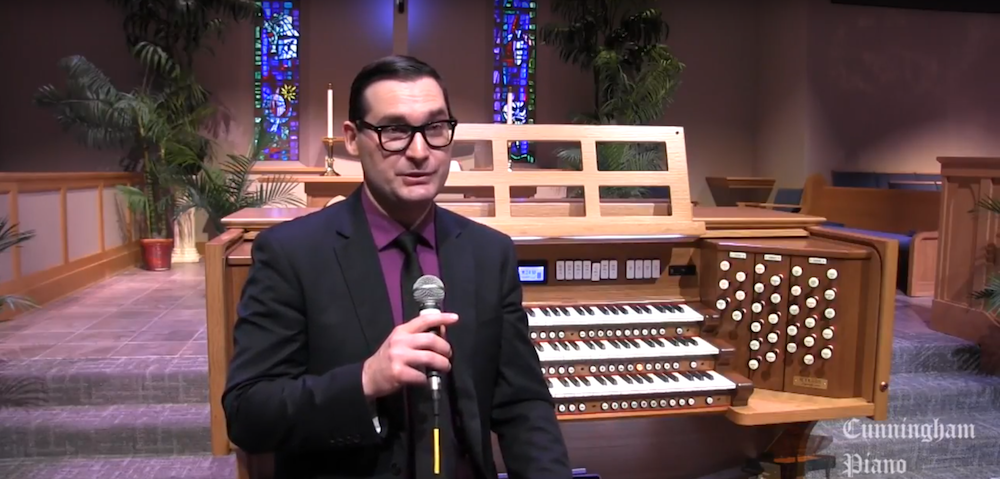 SÁNDOR AND THE RODGERS ORGANS
Sándor Kádár studied Organ performance and choral conducting in Graz, Austria and at Westminster Choir College in Princeton, NJ. It was in Graz that he had his first experience with Rodgers organs. Sándor shared. "My teacher ordered a custom Rodgers organ that was very impressive." Then in 2015, Sándor was selected as the organist for Philadelphia's Papal visit and again was impressed with the Rodgers organ selected for all of the masses and concerts.
In the video below, Sándor states "one thing I love about this Rodgers Infinity organ, was the flexibility, and the variety of sounds. I could play so many different styles, I played Bach and then [switched to] French Romantic - I played modern music, then I improvised."
Sándor was happy to be involved and he shared his thoughts with us on the day of the dedication.
Rodgers would like to kindly thank First Presbyterian Church of Ambler and Sándor Kádár taking the time to participate and put together this informational and uplifting piece. We would also like to thank a premier Rodgers Dealer, Cunningham Piano Company, Philadelphia, PA, for their continued professionalism and excellence in the field.