A beautiful new Infinity 361 is played for a weekly live-stream Mass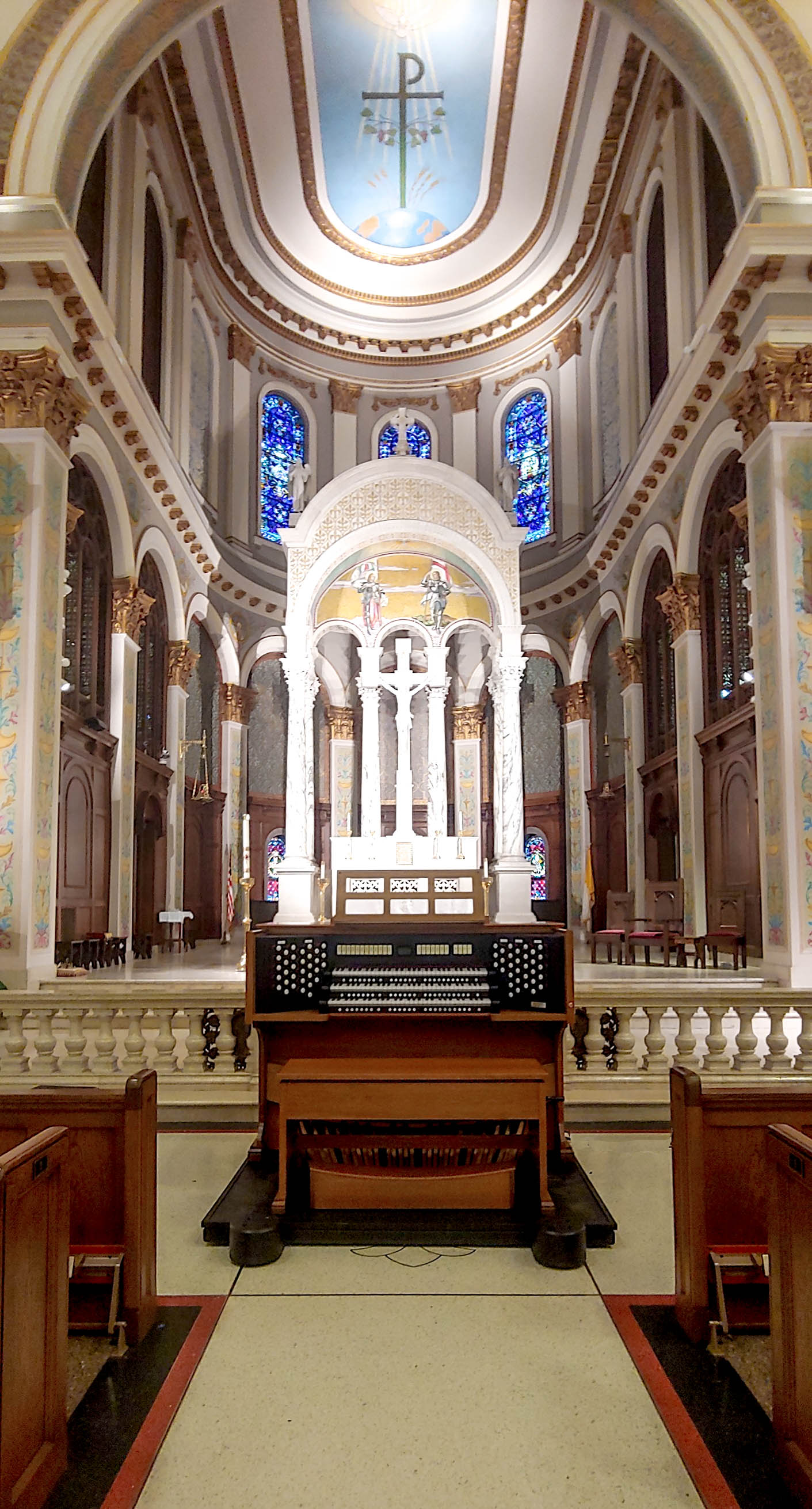 A new Rodgers Infinity 361 in Saint Joan of Arc Parish in Indianapolis, Indiana, was installed just in time for the weekly live-stream Mass. We hope that people are soon able to safely enjoy hearing it in person in this beautiful and inspiring space.
In 2021 Saint Joan of Arc Catholic Church will be celebrating its' 100th anniversary. In preparation they have completed a masterful renovation of their historic building which was designed in the style of two Roman Basilicas.
A Rodgers Infinity 361 was selected for its sound quality and ability to be merged with the pipes in the future, since the rebuilding of the existing pipe instrument could not be completed during this renovation. Rodgers' dealer, Classic Organs of Indiana and Saint Joan of Arc Parish have meticulously evaluated every detail for this organ project and are very pleased with the results thus far.
Today, the Infinity 361 does a wonderful job of filling the room with exquisite sounds and supporting the choir which is now located in a side chapel area. The main speakers are strategically placed in the apse where the pipes would speak, an antiphonal division is located in the choir area and Rodgers Reed Speakers are hidden above the vestibule and provide a grand sound for solo voices.
For more information on Saint Joan of Arc Parish's weekly Mass, you can visit their website here.