A New Custom 3-manual Organ for a Historic Spanish Monastery in North Miami, FL!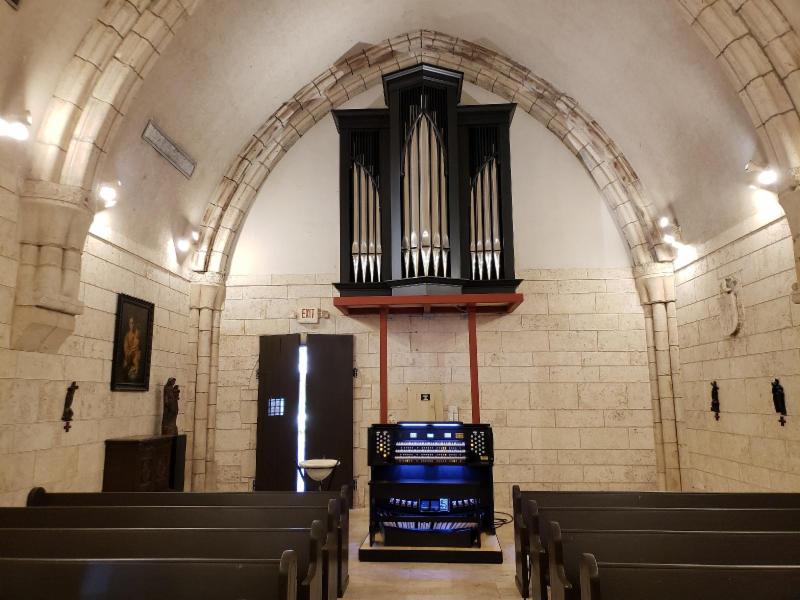 When the need for a new organ was identified at the Monastery of St. Bernard de Clairvaux, now in North Miami, Florida, the quality of sound, beauty of appearance and versatility were all vital to the decision. The instrument chosen: An ebony finished Rodgers Artist Series 3-manual organ. Since the stone building did not have any preparations for an organ, a beautiful case from Fratelli Ruffatti was chosen to house all of the speaker and amplification equipment. This too was finished in black to perfectly fit with the gothic furniture and architectural elements of the room. The 3-manual Rodgers Artist Series organ was recently completed in time to host an important Memorial Day concert.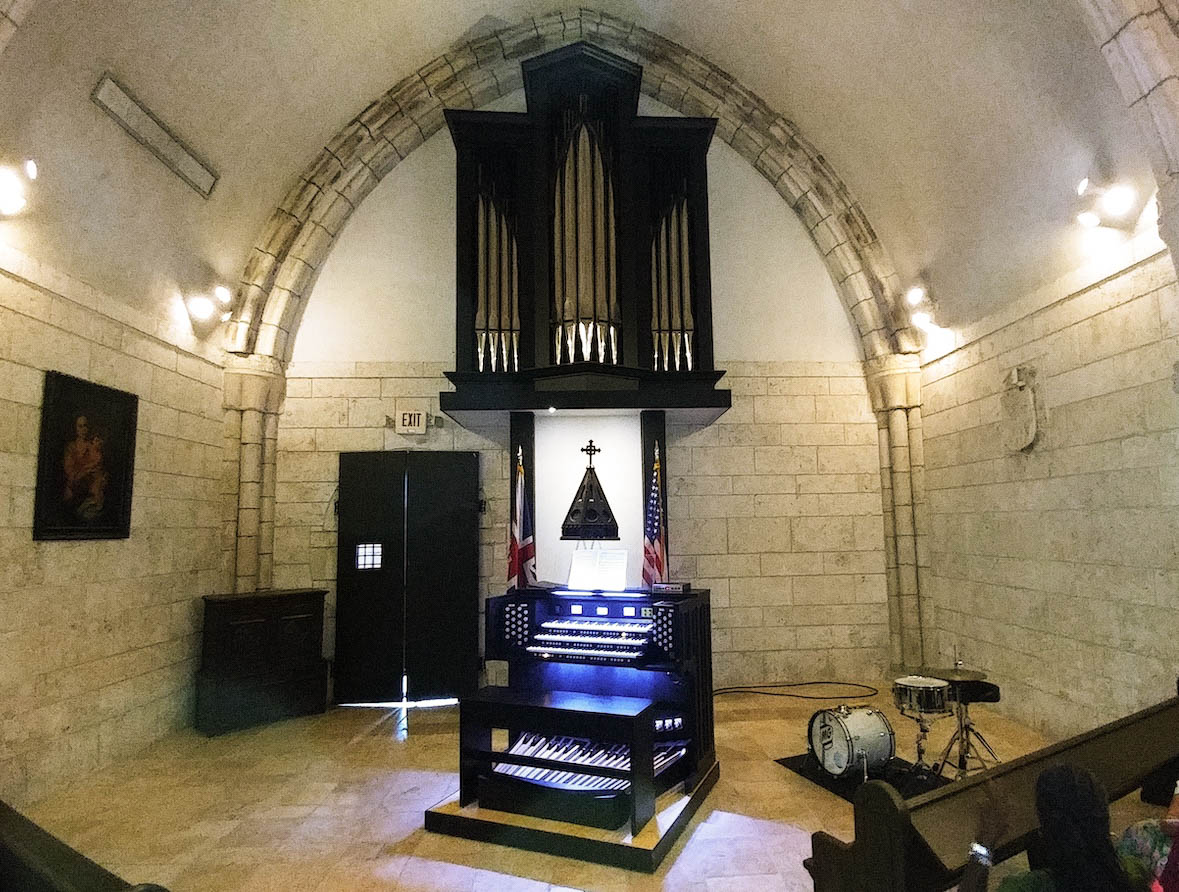 Construction of the Monastery of St. Bernard de Clairvaux begun in the year 1133 AD in Sacramenia, near Segovia in northern Spain. Completed eight years later in 1141, the Monastery was dedicated to the Blessed Mother and was originally named 'The Monastery of Our Lady, Queen of the Angels.' Upon the canonization of Bernard of Clairvaux in 1174, the Monastery was renamed in his honor. A Cistercian monk and mystic, the founder and abbot of the Abbey of Clairvaux, Bernard was one of the most influential church leaders of his time. Cistercian monks occupied the Monastery for nearly 700 years. After a social revolution in the 1830's, the Monastery's Cloisters were seized and sold.

In 1925, William Randolph Hearst purchased the historic Cloisters and the Monastery's outbuildings. The structures were dismantled stone by stone, bound with protective hay, packed in more than 11,000 wooden crates, numbered for identification and shipped to the United States. Soon after the shipment arrived, Hearst's financial problems forced most of his collection to be sold at auction. The massive crates remained in a warehouse in Brooklyn, New York, for 26 years. One year after Hearst's' death in 1952, they were purchased by two entrepreneurs for use as a tourist attraction. It took 19 months and the equivalent of nearly $20 million dollars (in today's currency) to put the Monastery back together. In 1953 Time magazine called it "the biggest jigsaw puzzle in history."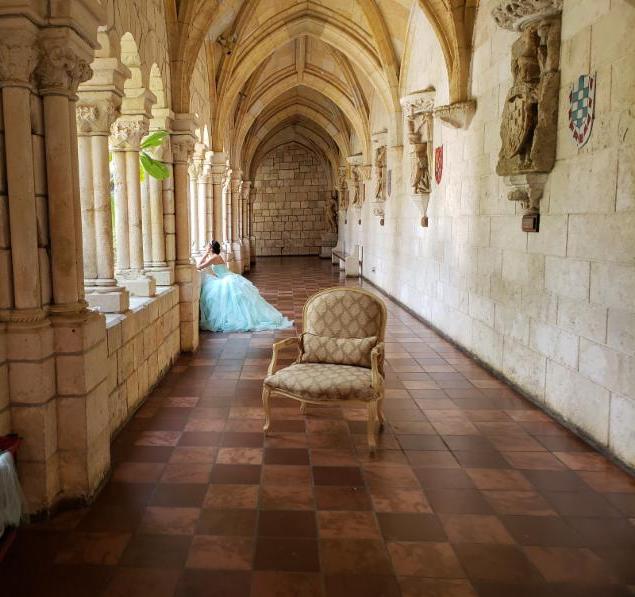 In 1964, Colonel Robert Pentland, Jr, who was a multimillionaire banker, philanthropist and benefactor of many Episcopal churches, purchased the Cloisters and presented them to the Bishop of Florida. Today the parish Church of St. Bernard de Clairvaux is an active and growing congregation in the Episcopal Diocese of Southeast Florida. Being such a special and beautiful location, the Monastery is home to about 200 weddings and quinceanera ceremonies each year!
Rodgers wished to kindly thank Central Music, Inc. for their ongoing professionalism and excellence in the field and the committee at the Monastery of St. Bernard de Clairvaux for the confidence in the Rodgers sound and build.