A New Inspire Series 343 is featured at this year's LCMS Convention in Tampa, FL!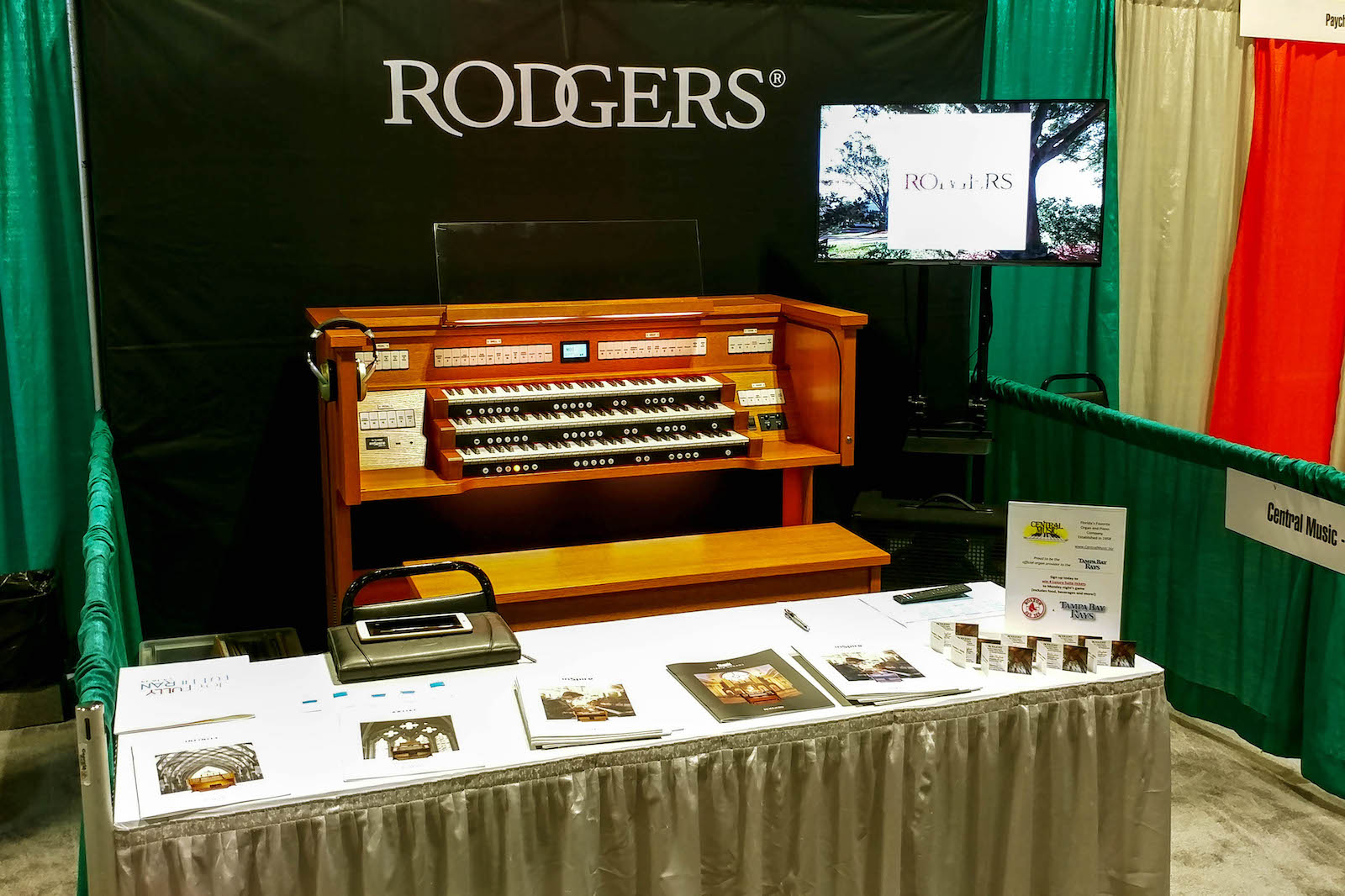 The 2019 Lutheran Church–Missouri Synod (LCMS) Convention boasted over 2,000 attendees who were greeted with customary Floridian rainfall and dazzling rainbows.
A Rodgers Inspire Series 343 was featured by Global Organ Group dealer, Central Music Inc., representative for central & southern Florida (and multiple Caribbean islands), and was the only digital & hybrid organ exhibitor to have an organ present. The convention attendees were able to visit and interact with the beautiful sounds of the Inspire 343 via the headphone jack on the organ which comes standard on all Inspire 343 models.
The Inspire Series 343 has a total of 233 voices spread of 43 illuminated stop tabs, a variant library and 18 orchestral selections. Equipped with three velocity-sensitive manuals, a 32-note ago pedal board and an internal 2.1 audio system with the option of expanding to a 6.2 plus 2-channel antiphonal external audio system, the Inspire Series 343 is a state-of-the-art church and concert organ with unending flexibility.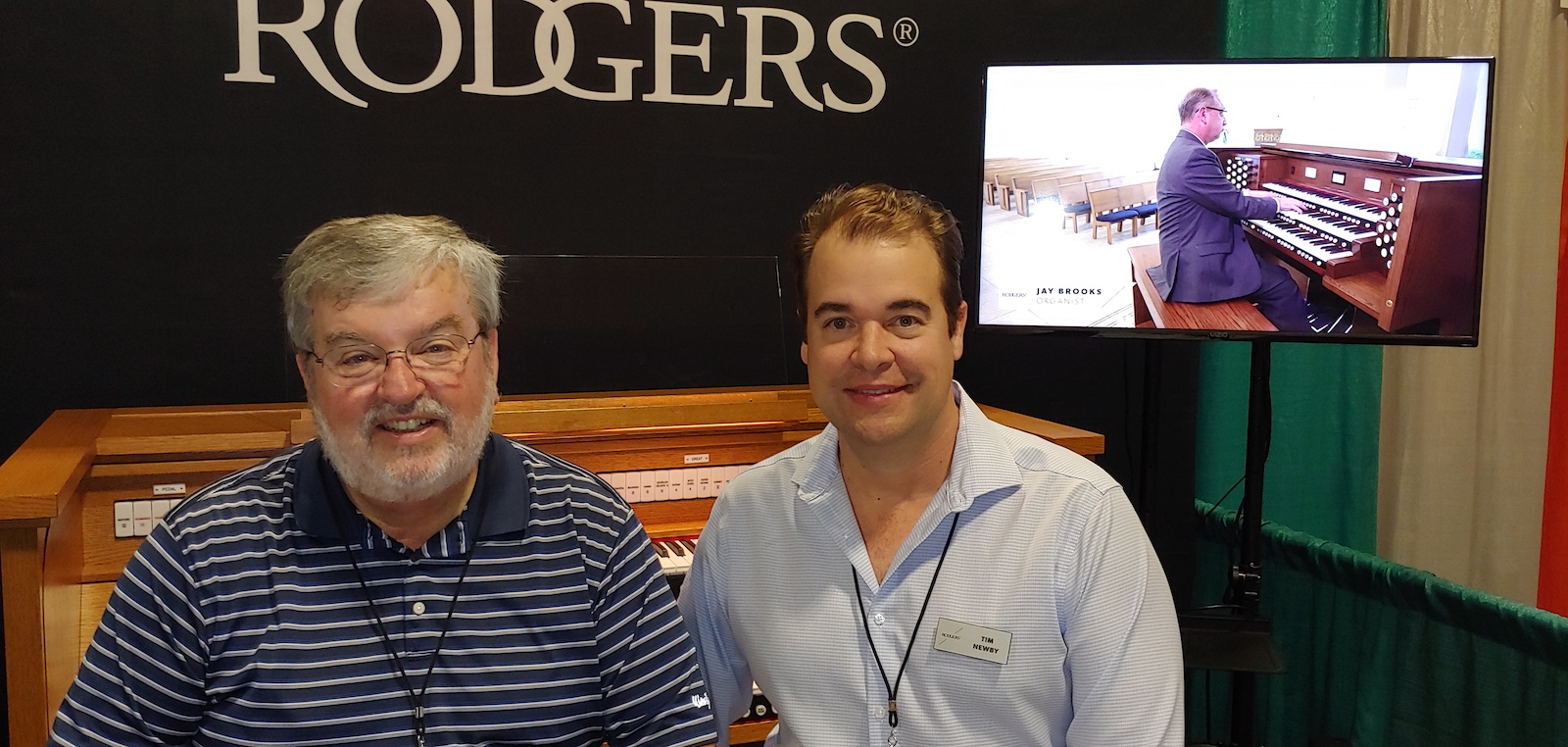 The Global Organ Group dealer, Classic Organs of Indiana, also made the trip down to assist the many visitors to the booth by answering questions and showcasing the Inspire 343's 233 total voices.
The opening worship service kicked off the LCMS Convention on Saturday evening, July 20, at the Tampa Convention Center, staying busy until the closing ceremony on Friday, July 25th. Pastors from all around the globe were present, including Denmark, Kenya, Tanzania, Singapore and more.