A Newly Installed Rodgers Infinity Series 484 Hybrid Organ with Original Rodgers Pipes!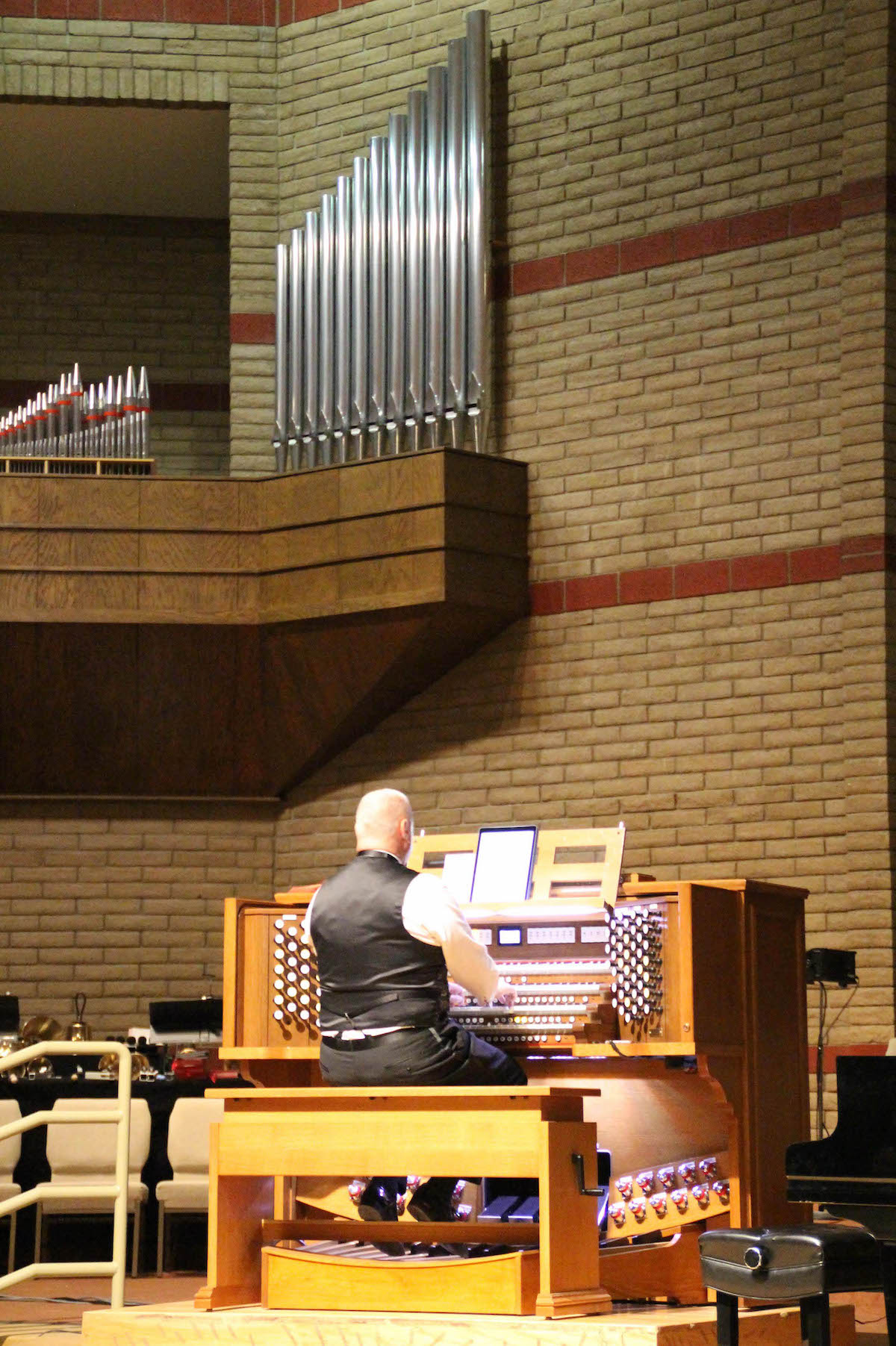 A Rodgers Infinity Series 484 Hybrid organ interfaced with original Rodgers built pipes was recently presented at a memorable Organ Concert and Organist's Workshop by Rodgers Artist & Tonal Director Dan Miller, at the wonderful Velda Rose United Methodist Church in Mesa, Arizona.
Featured was the newly installed Rodgers four-manual Infinity Series 484 hybrid organ interfaced to 17 ranks of pipes built by Rodgers, previously installed in the sanctuary for the former Rodgers console. Dan says, "The sound is excellent! I really enjoyed the ability to play a wide variety of sounds because the organ is so flexible. The workshop and concert audiences heard beautiful music from the organ's pipes, digital pipes, and orchestral instruments."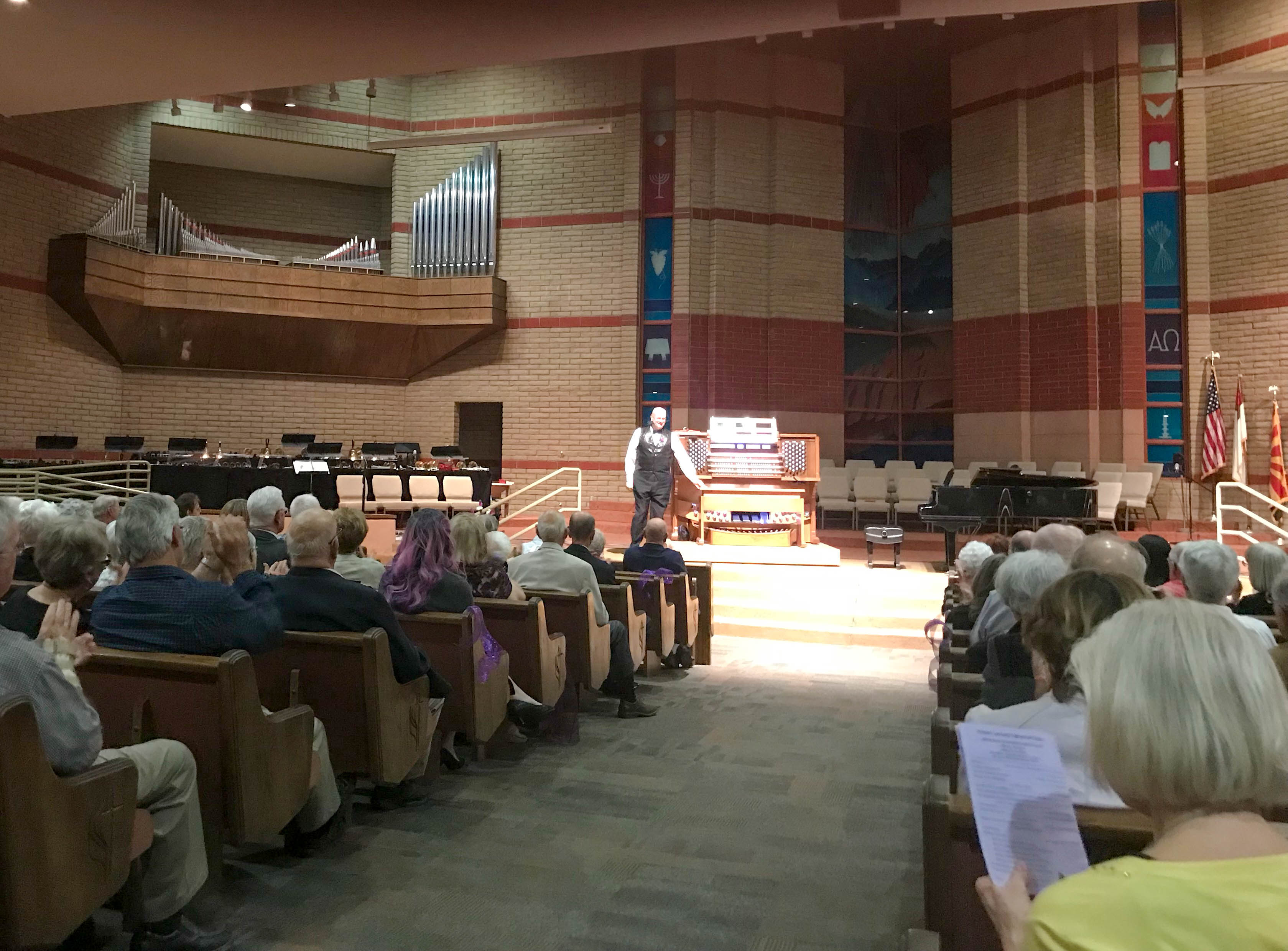 David Wang, owner of OrgansAZ, and Rodgers Dealer for the area was amazed by the turnout for the event. The members of the congregation, local organ enthusiasts, and many area organists attend the evening's festivities. The venue was sold out with over 500 guests attending.
Mr. Wang adds, "The new Rodgers Infinity 484 Organ with 17 ranks of Rodgers pipes, combined with Dinner, silent auction, and a Dan Miller Concert created a hugely successful event enjoyed by hundreds at Velda Rose UMC in Mesa, AZ."
For over a decade, Rodgers Instruments built and crafted its own pipes, and with careful study of countless records and data, Rodgers was able to further and more deeply understand the real pipe organ sound like no other digital organ company. Although Rodgers does not still make its own pipes, the knowledge and experience attained from that era has never left the company.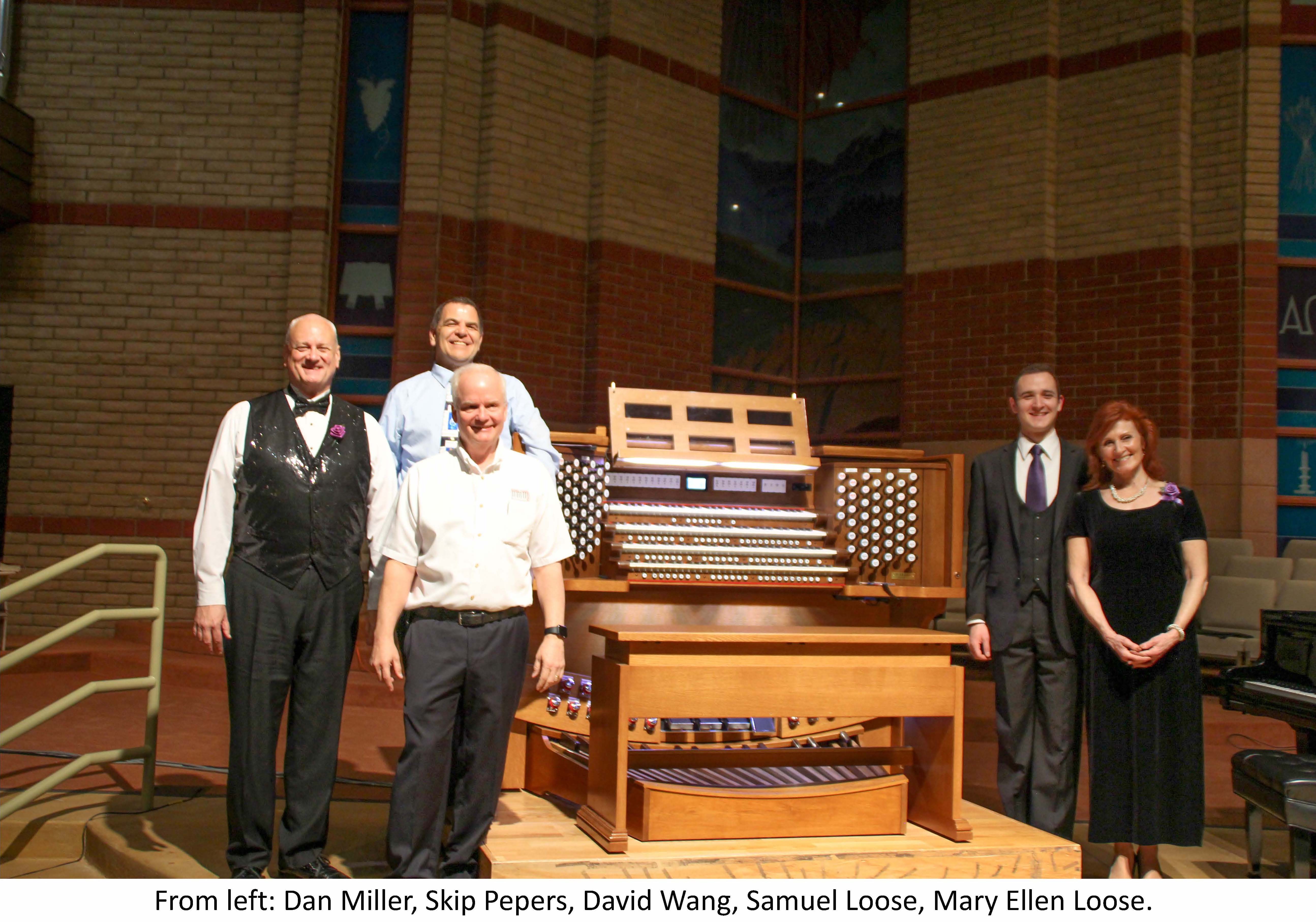 Included in the performance were Samuel Loose and his mother Mary Ellen Loose (asst. organist at Velda Rose) and of course Dan Miller who really showcased this awesome organ installation. The installation and pipework were masterfully done by Skip Pepers, technician for OrgansAZ. The 17 ranks of original Rodgers pipes were interfaced by Skip to the new Rodgers 484.
The success of the evening was expressed by multiple standing ovations and so many comments to the performers and to Dave & Skip following the concert. Comments included: "I never knew organ concerts could be so much fun". "Best organ concert ever". A comment by one of the committee members who took part in the Organ search "We definitely made the right choice, what a sound! We got our money's worth tonight".