A stunning new hybrid organ for Christ The King Lutheran Church, Cary, NC!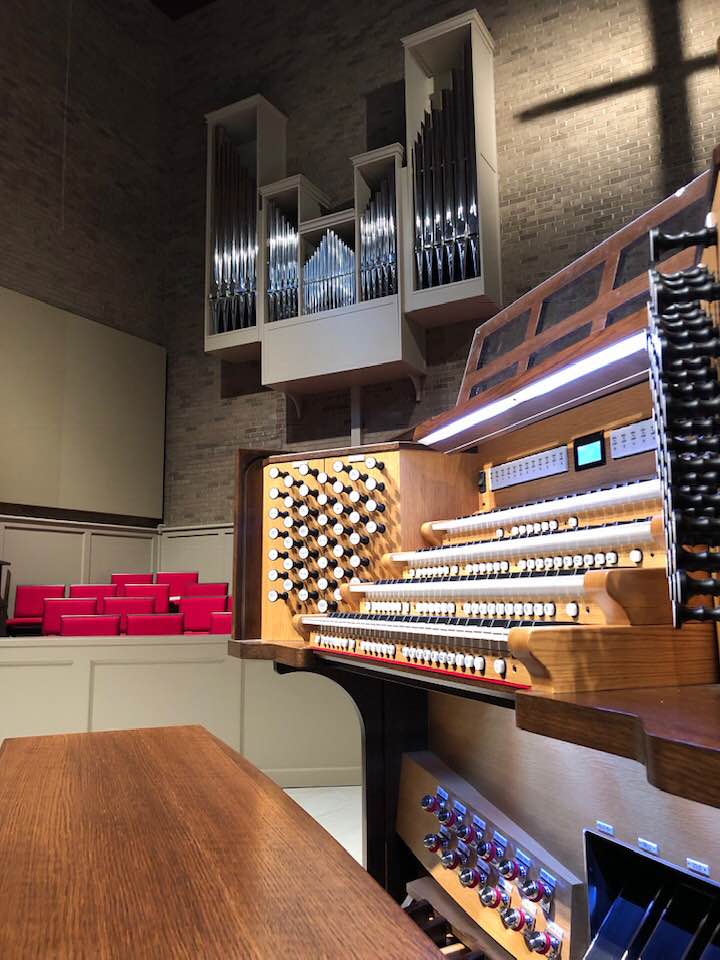 The new hybrid organ at Christ The King Lutheran Church in Cary, North Carolina consists of a new Rodgers Infinity Serie 484 console with 4-manuals and 84 stops and features exquisite casework with 7 ranks of beautiful winded pipes. The organ was a central part of an entire Sanctuary renovation which lasted almost 6 months.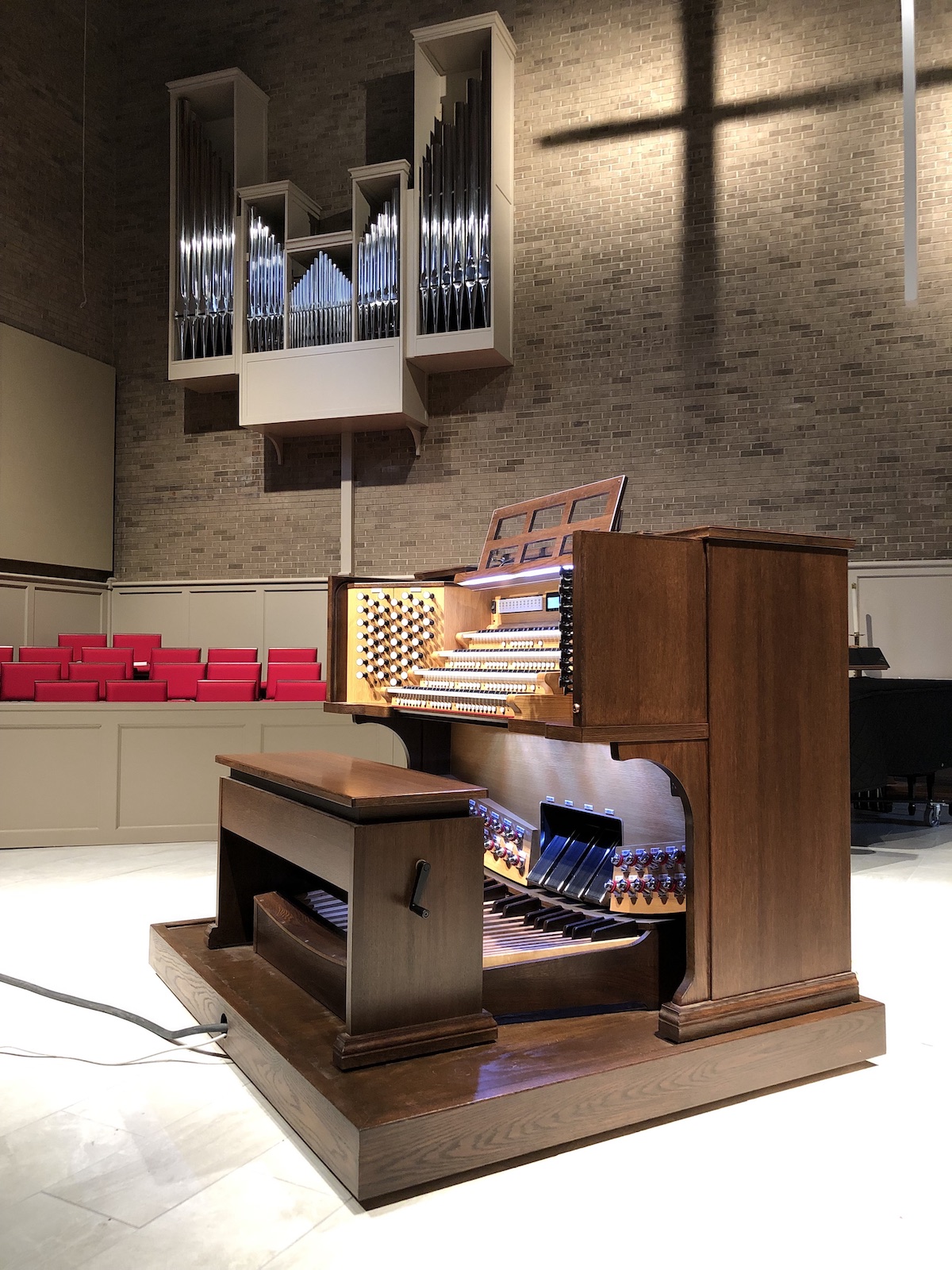 The new hybrid organ was installed by a premier Rodgers Dealer, R.A. Daffer Church Organs, Inc., founded by president Robert A. Daffer. Mr. Daffer has over 50 years' experience in the church organ business and he and many of his staff are accomplished church organists.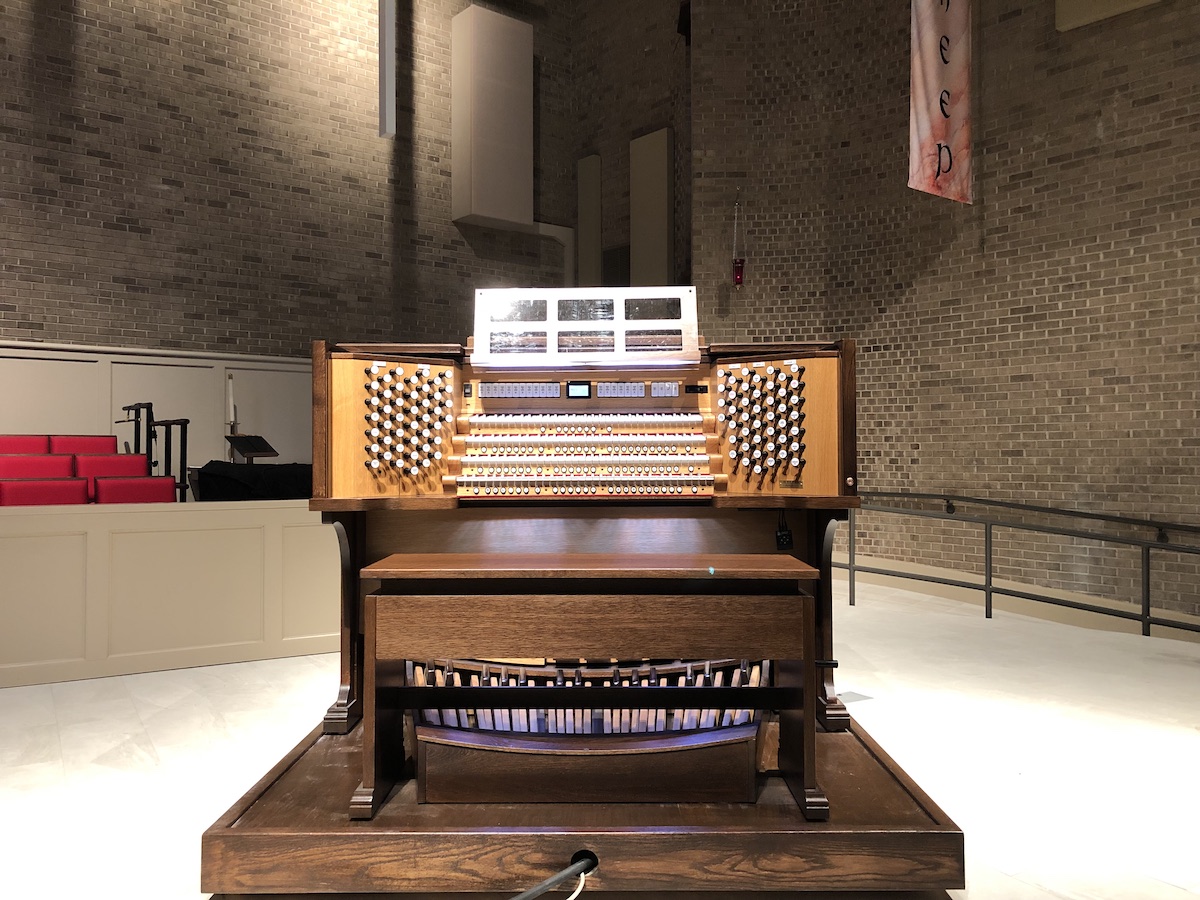 A Rodgers Hybrid Organ unites a new or existing pipe organ with a Rodgers digital organ in a brilliant partnership enjoyed by thousands of churches worldwide. The marriage of acoustic winded pipes with state-of-the-art digital sound transforms aging or limited pipe organs into instruments of great beauty and flexibility.
The hybrid organ's musical versatility and beautiful array of rich tonal colors elevate the worship experience and human spirit with the transformational power of music.
Rodgers kindly thanks the church committee at Christ The King Lutheran Church for their confidence and trust that they would receive an exceptional organ.