Congratulations to the First Baptist Church of Madison, Alabama.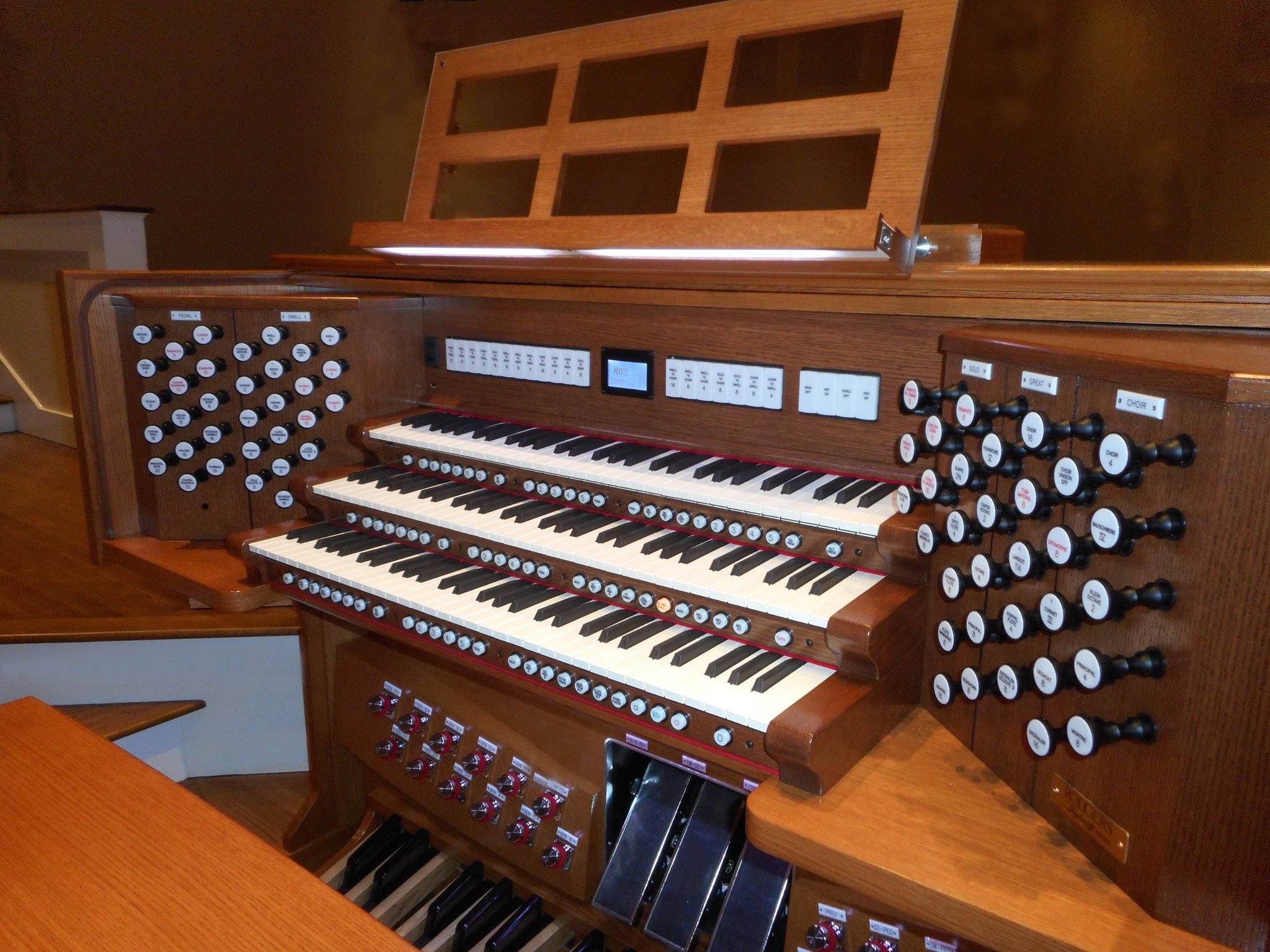 Rodgers is pleased to announce the installation of a magnificent Rodgers 3 manual Infinity Organ at First Baptist Church of Madison, Alabama. Madison is in the heart of the space technology center area in the Southeast.
The church wanted an instrument that combined the finest pipe organ sound with the highest "state-of-the-art" technology to serve its worship requirements for generati

ons to come. The Rodgers Infinity 361 with was a perfect match for them.
The congregation is thrilled with both the flexibility of the instrument, including the extensive library of organ and orchestral sounds that can be played from any division of the organ and its rich sound qualities.
The 376 total voices are derived from Rodgers high-resolution sampling process which employs up to 8 microphones to record the authentic sound from legendary pipe organs across the country as well as around the world.
Rodgers would like to especially thank Tadlock and Associates Church Organs, for making this possible. Their continued
professionalism
and commitment to their clients, make us proud that they
are part of the Rodgers family.