Meet the New Inspire Series - Now Available!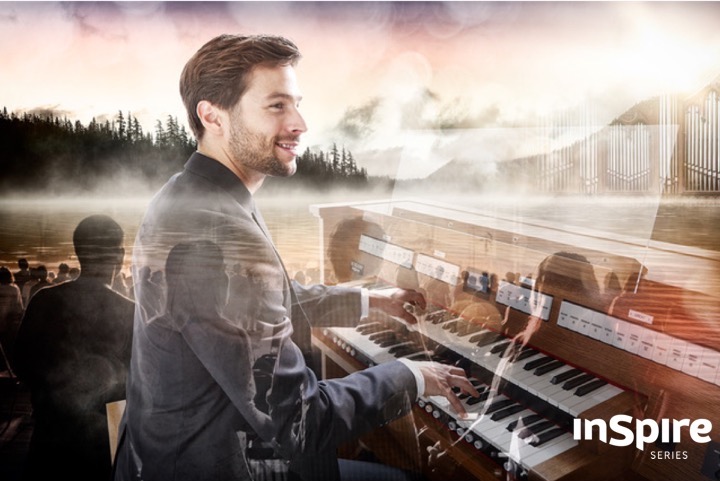 For Those Who Believe in Dreams...
Rodgers is proud to present the next generation of home and church organs from our Inspire Series. Born from the dream of enhancing spiritual experiences at churches all over the world… Born from the dream of homes filled with exquisite musical sounds... Born from the dream of bringing this experience within reach of anyone... All created because we believe in that dream.
The Rodgers Inspire Series 227 and 233 organs are designed for those who believe in dreams.
The Rodgers Inspire Series 227 and 233 organs were born from our belief in the power of inspiration. They combine the best in American tradition and the American future: a traditional pipe organ sound meets modern innovation for a spiritual experience like no other.
Both of the new Inspire consoles come equipped with; Real-Time Voice Palette Selection, Rodgers 3rd Generation PDI (Pipe Dimensional Imaging), New Rodgers Samples and Improved Legacy Rodgers Samples, Newly Sampled Orchestral Voices, 12 New Sampled Reverbs, 2.1 Internal Audio System, 32 Note AGO Pedalboard, and 50 Memory Levels!
Are You the First to be Inspired? Click here to learn more...
The Inspire Series 227 home organ and the Inspire Series 233 church organ are the two centerpieces of the Inspire Series. Designed and built in Hillsboro, Oregon, USA, in the rich tradition of American pipe organs, they boast the highest level of craftsmanship, meticulous detailing, and an authentic, unmistakably American pipe organ sound.
Our new consoles seek to Inspire others in turn, Including you, the organist, your audience and the congregation.
Click here to view the new Inspire Series Introduction video...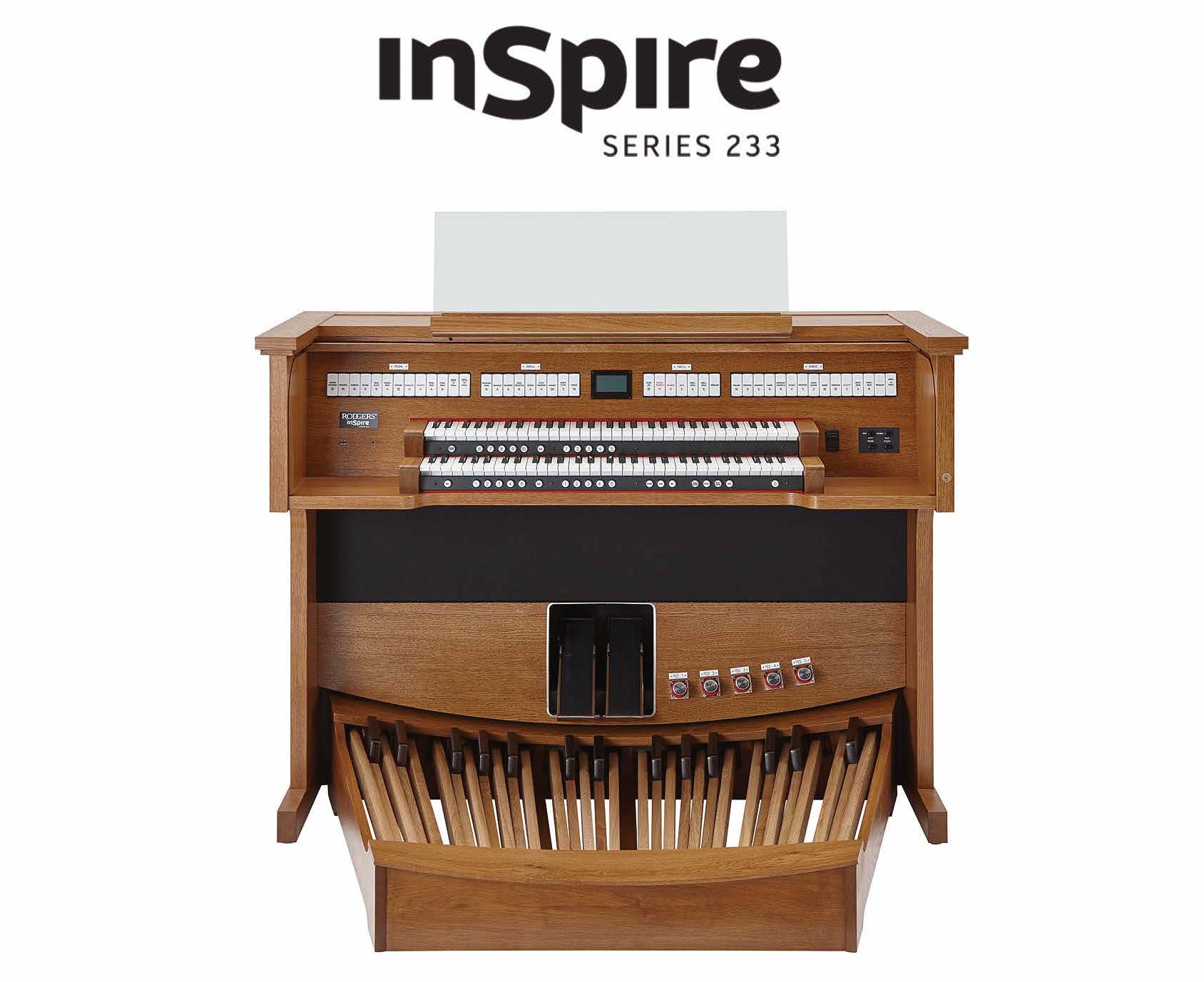 With its state-of-the-art 165 pipe organ voices in four different styles, the inspire series 233 was especially designed to enhance the spiritual experience. The organ features an integrated 2.1 audio system and can be upgraded with an external 4.2 audio system, making it ideal both for use at home and for a chapel of up to 200 people. Available upgrades Include; Toe Piston Packages (Additional 5 or 9 Pistons); Storage Bench, & an Internal Amp for satellite speakers. For more information on the Inspire Series 233 click here or to view the Inspire 233 music video click here. To request a quote please click here.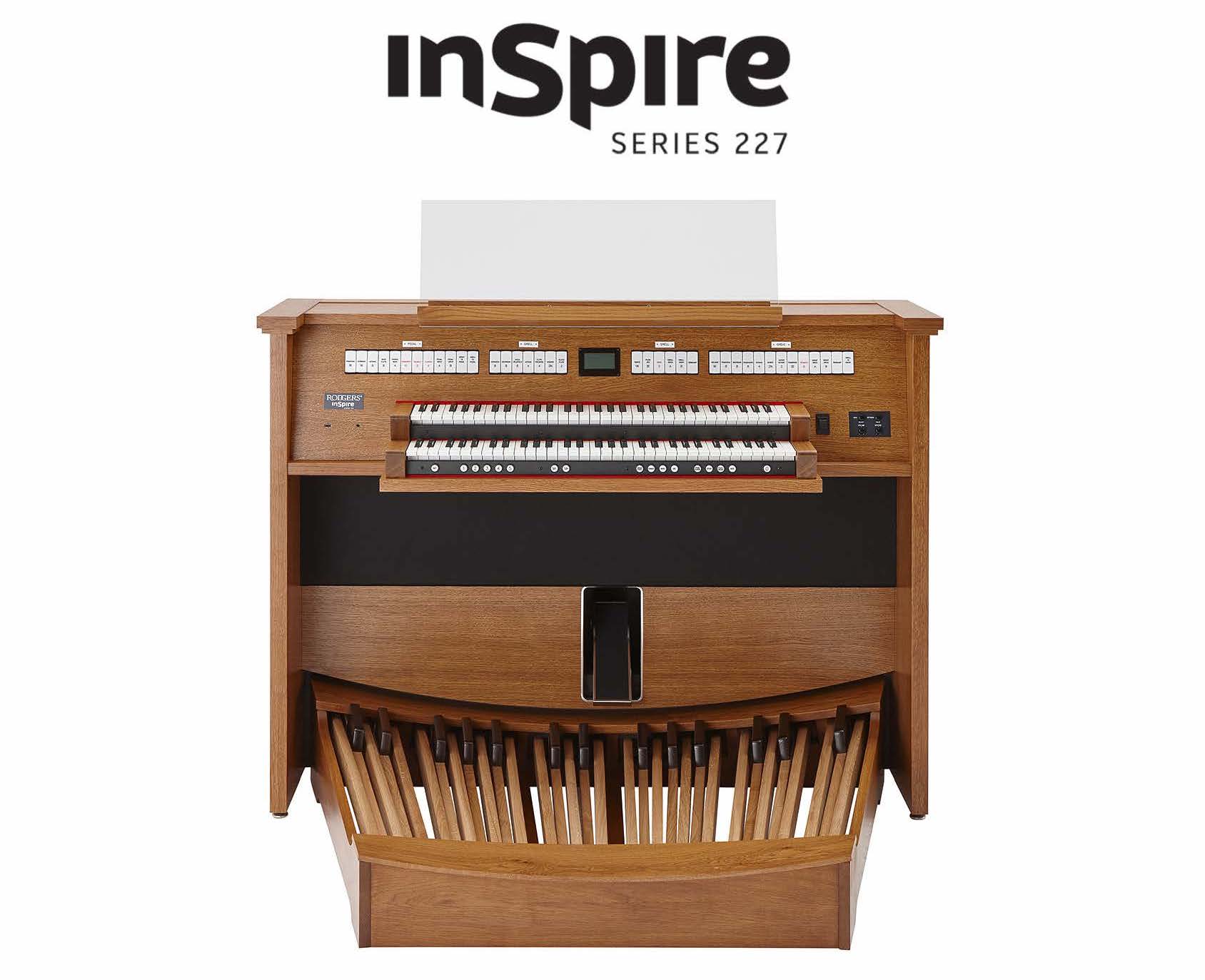 The inspire series 227 was designed and manufactured as a home organ: the compact console, made from oak and available in different colors, has the classic look to bring inspiration to any home. With its two keyboards, 27 voices in the standard stop list, and 18 orchestral voices, the organ provides a rich variety of musical possibilities. Available upgrades include; Lighted Music Rack, 5 Toe Pistons, Internal Amp for Kev Speakers, 10 Generals, 5 Divisional Pistons for Swell and Great. For more information on the Inspire Series 227 click here or to view the Inspire 227 music videos click here and here. To request a quote please click here.
New music videos for both models will be coming out soon.
Please contact the certified Rodgers Dealer in your area for more information. You can access the Rodgers Dealer Finder on our website here or visit www.rodgersinstruments.com/dealers