CONVENTION MONTH: Rodgers proudly exhibited at the 2018 NPM & AGO Conventions!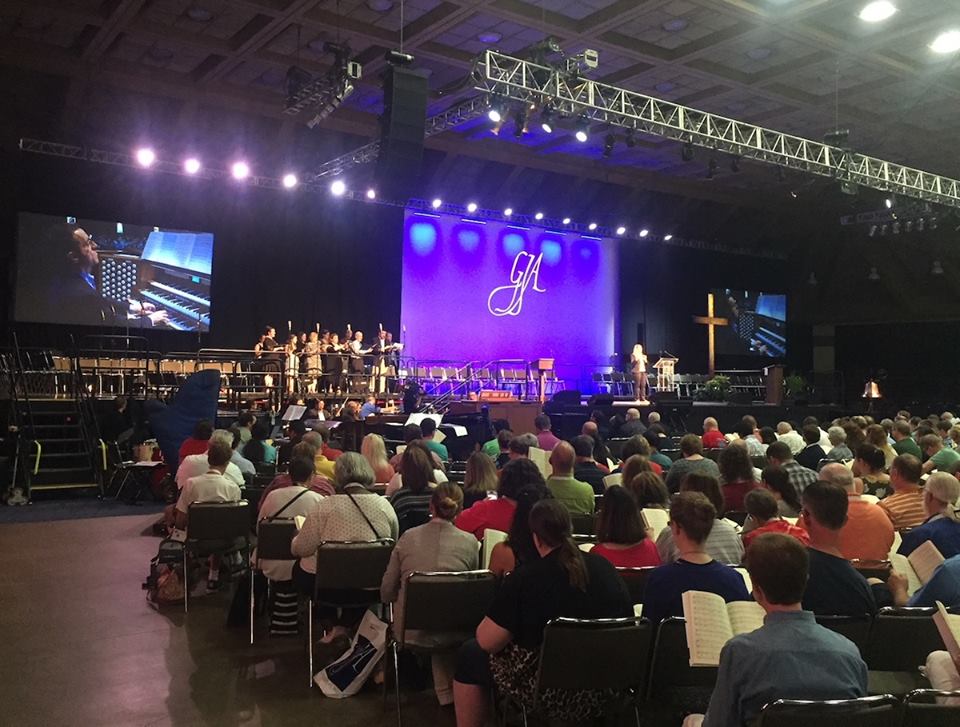 Rodgers Instruments was an exhibitor for both, the 41st National Association of Pastoral Musicians Convention in Baltimore, MD and the 2018 American Guild of Organists National Convention held in Kansas City, MO. Both conventions took place this July, during Rodgers' 60th year in the organ building business and provided the opportunity to connect with many organists and organ enthusiasts around the world.
The 2018 American Guild of Organists National Convention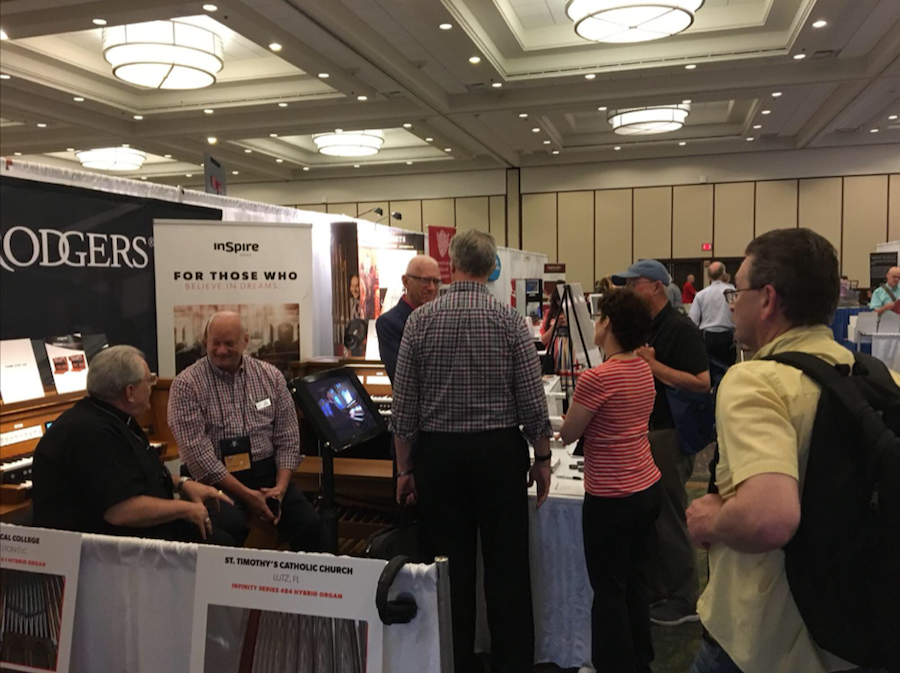 The Rodgers Instruments booth at the 2018 American Guild of Organists National Convention elegantly showcased our new Inspire Series line and our Global Organ Group demo room included a large 3-manual Infinity Series organ and a second set of Inspire Series organs in multiple finishes. Rodgers also provided a 3-manual organ for one of the lecture halls at the convention which was used to rehearse by many performers.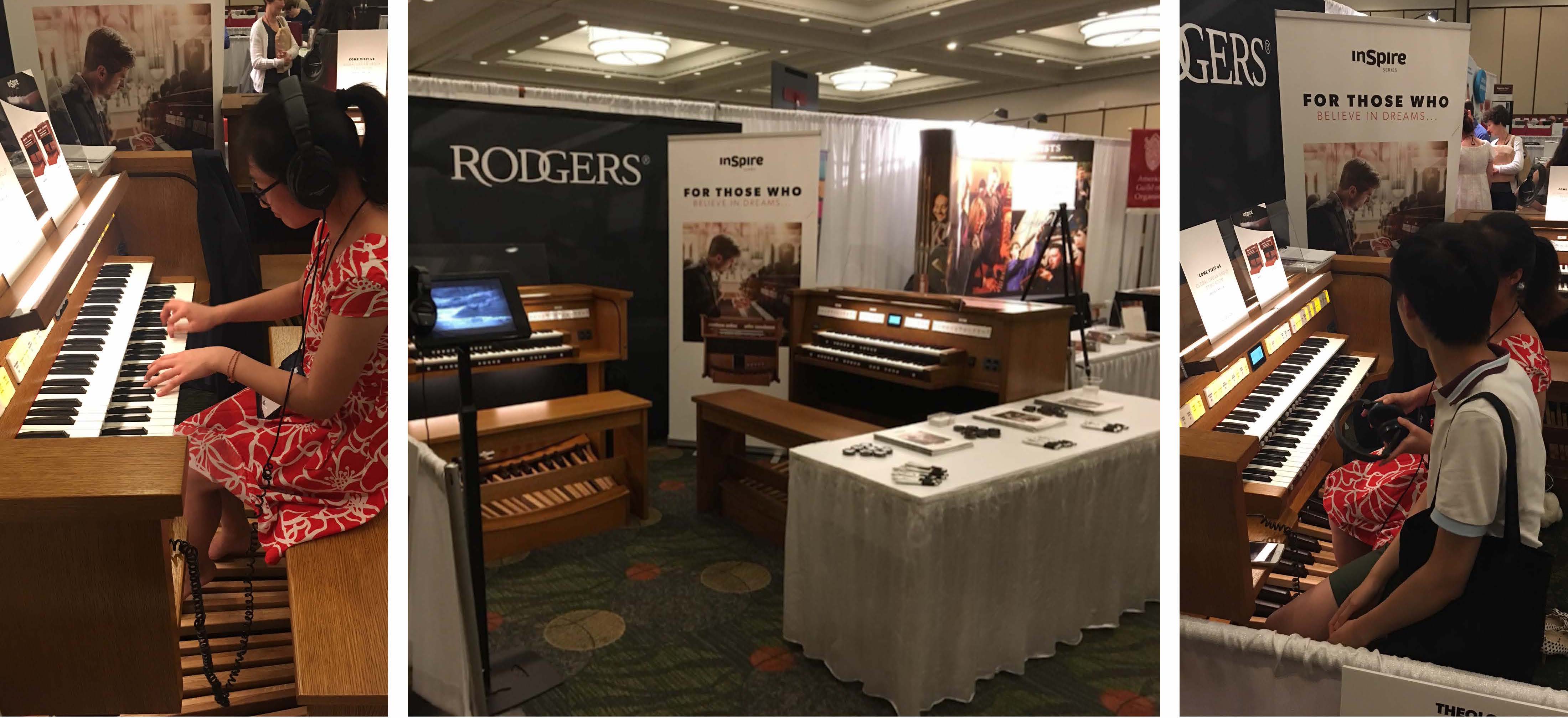 The convention was bustling with over 1,200 organists, choir directors, professors, music enthusiasts, teachers, and students who descended upon Kansas City. It was held at the Sheraton and Westin Crown Center Hotels with exhibits located close to many of the workshop venues.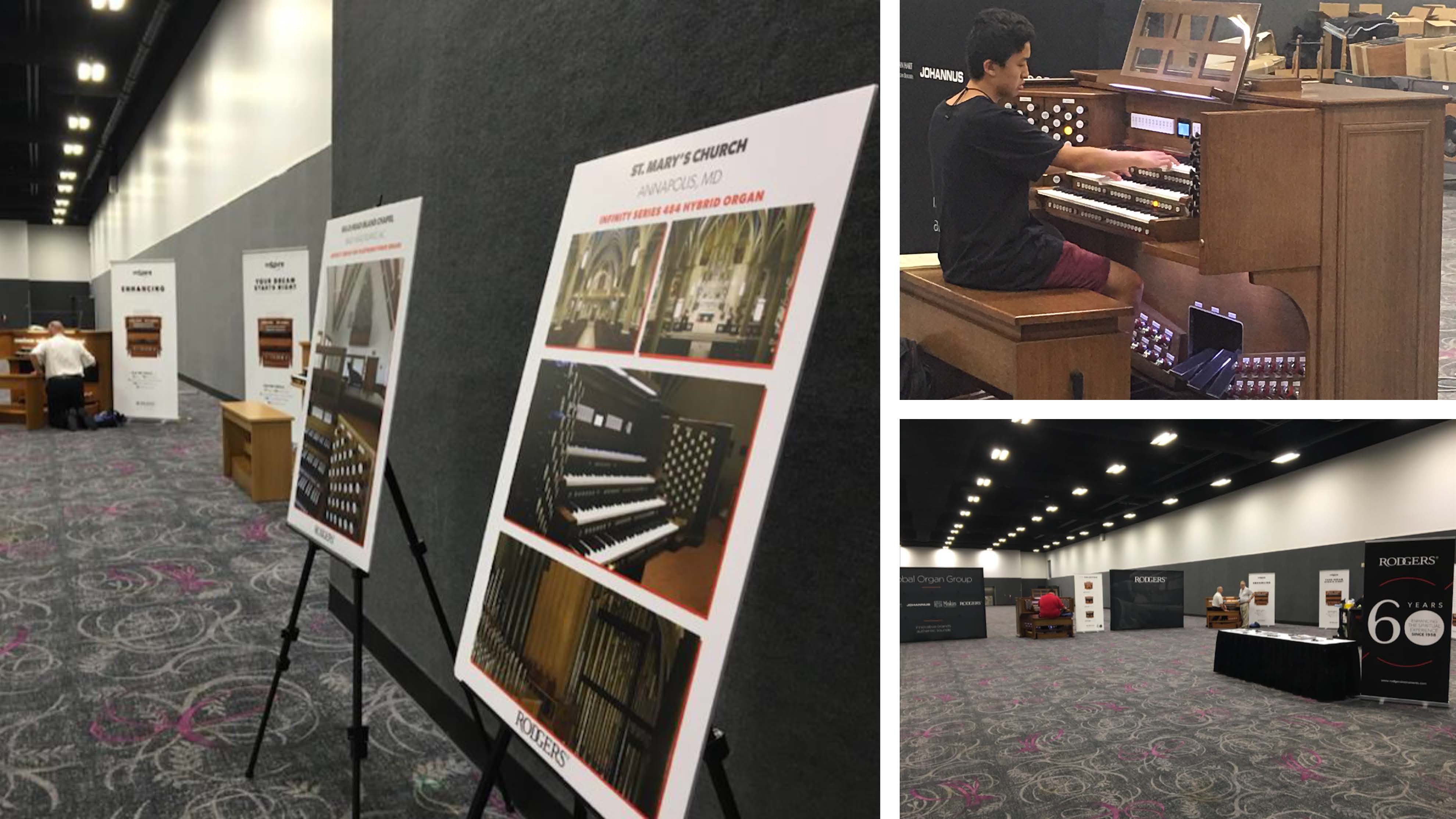 The classic American Eclectic style historically renowned by many American pipe organists is the benchmark for the Rodgers Sound.
The 41st National Association of Pastoral Musicians Convention
The NPM Convention showcased the new Rodgers line of Inspire Series organ models, and a 3-manual Rodgers Artist Series 599 organ equipped with 39 main stops and 282 total voices. We were also very proud to provide a large 4-manual Infinity Series 484 organ for the main NPM worship venue which was greatly appreciated by the attendees who began each day by attending a morning Mass.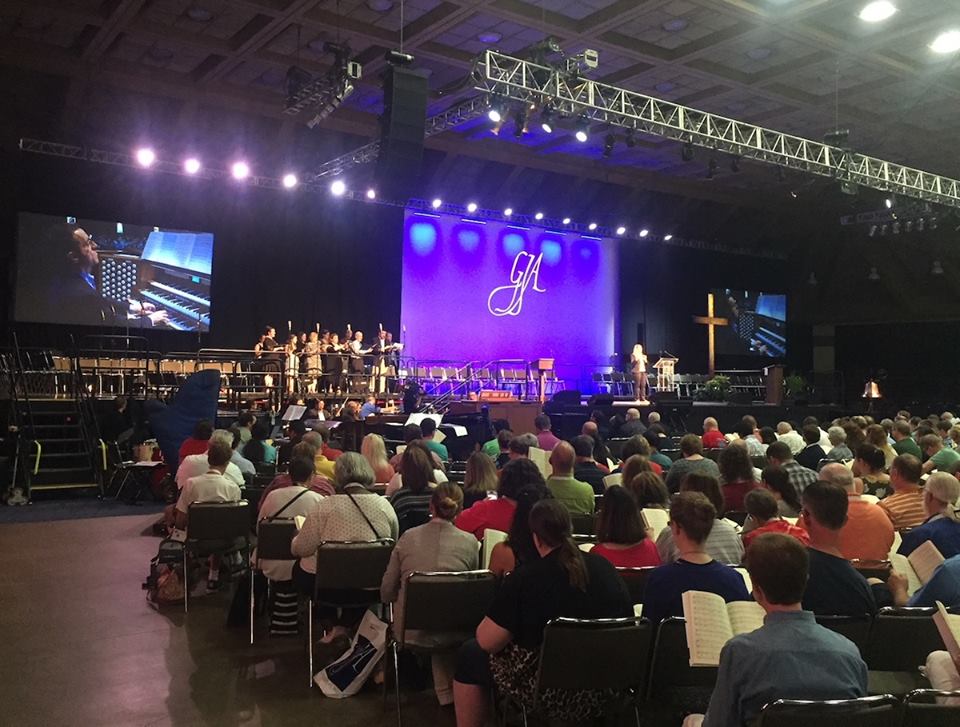 The convention was in its 41st year and was held at the Baltimore Convention Center in a charming and easily accessible area of the city that was conveniently located three blocks from Baltimore's Inner Harbor attractions.
The National Association of Pastoral Musicians (NPM) is an organization for anyone who recognizes and supports the value of musical liturgy. They are comprised of choir directors, organists, guitarists, pianists, instrumentalists of all kinds, priests, cantors, and pastoral liturgists. They are members of contemporary ensembles, handbell choirs, and choral groups. Some of their members are young people in high school and college, while some are veteran directors of music ministries.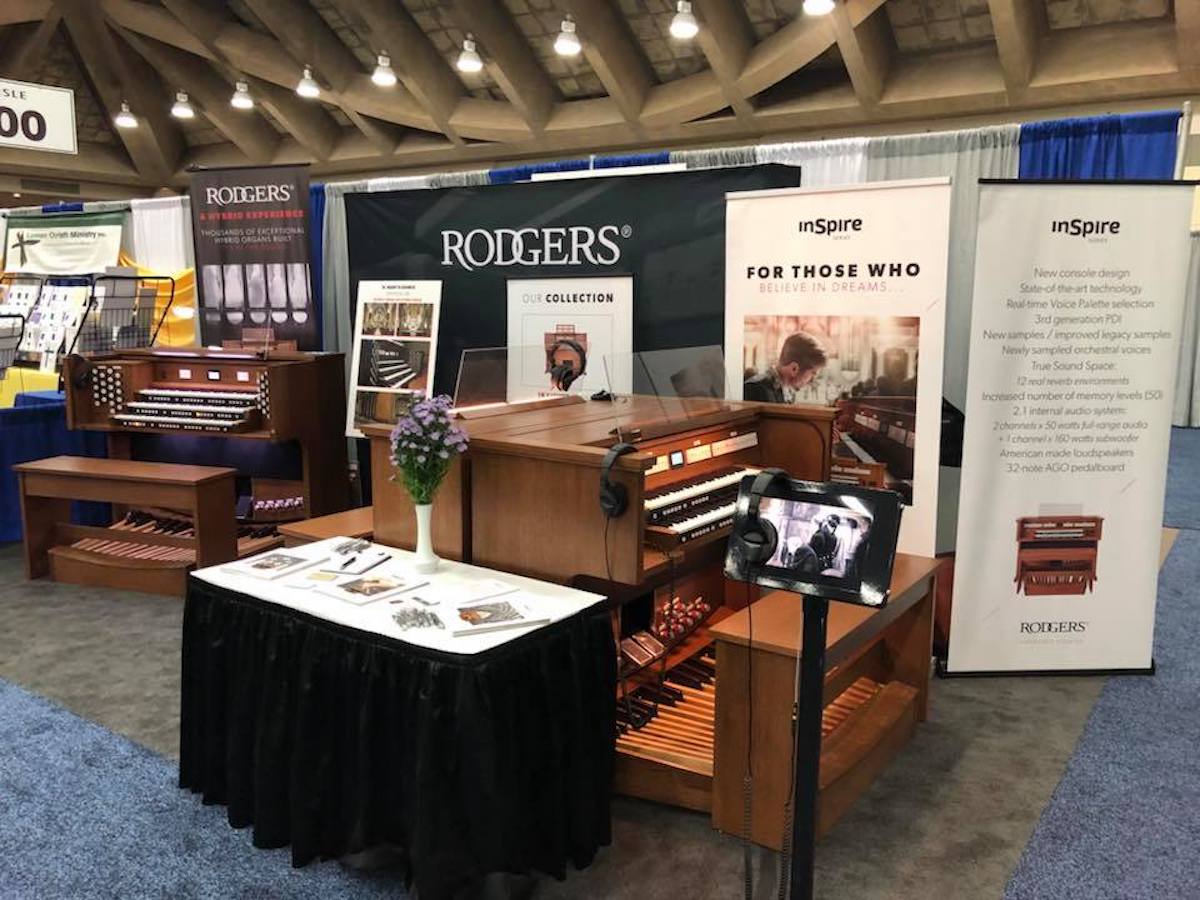 The NPM represents Catholic parishes large and small as well as seminaries, schools, religious communities, cathedral churches and diocesan offices. Many of their members belong to interest sections for various musical ministries, for clergy, for chant or pastoral liturgy, and for musicians serving African American, Hispanic and Asian communities. Some of their members are not actively involved in a particular musical or liturgical ministry but want to support the important work of pastoral musicians.
Widely regarded as a company who builds 'the ideal digital organ for the Catholic community' Rodgers Instruments is an American company whose primary mission is to enhance the spiritual experience of audiences all over the world with the transformational power of music. Rodgers organs not only capture the essence of American pipe organ sound, they have led the way in making organs more accessible to places of worship, universities, music schools, and enthusiasts around the world.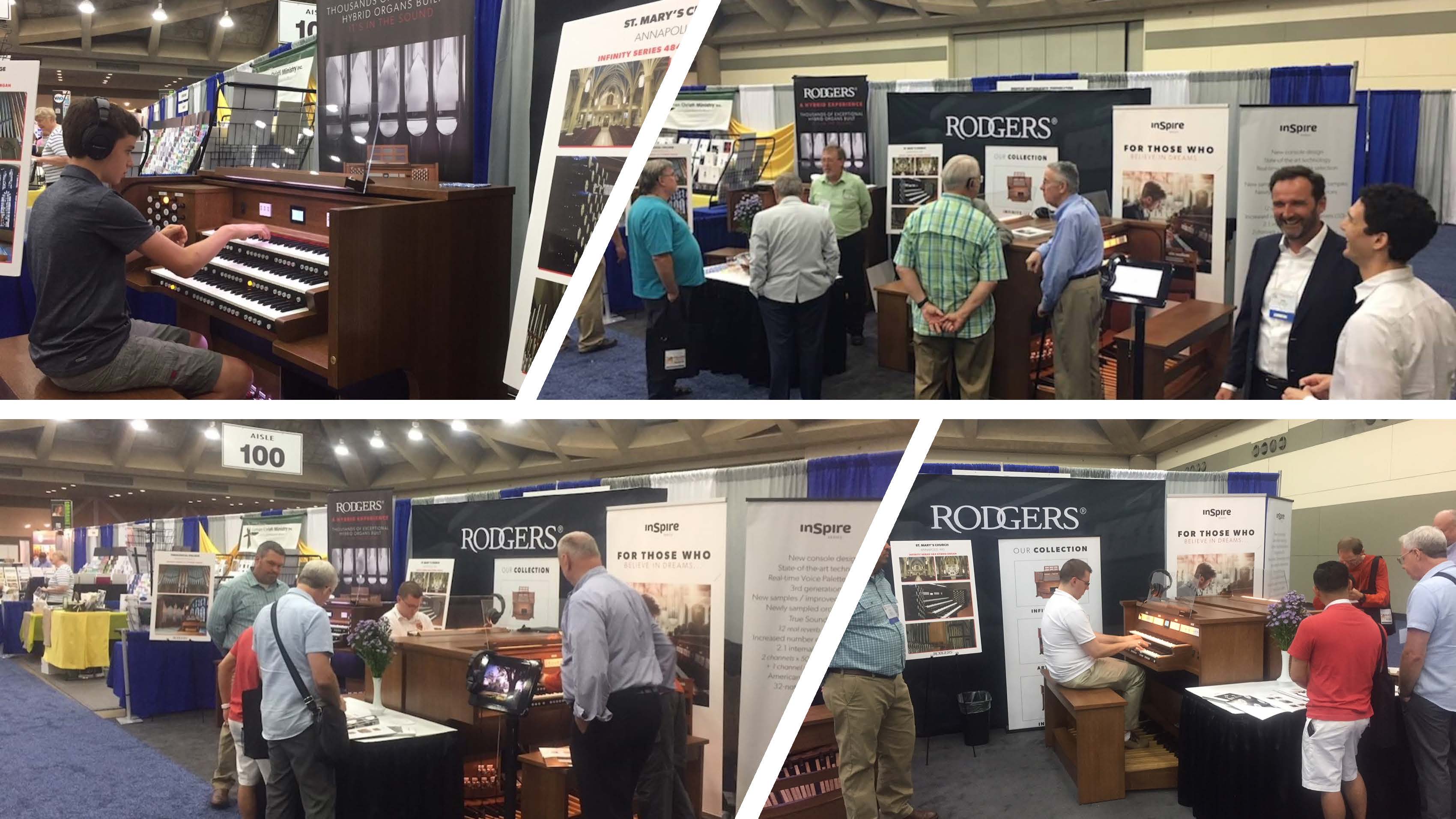 Rodgers Instruments continues its rich history and legacy of innovation by looking to the future with the same excitement and focus, prepared to inspire and innovate for years to come with a foundation comprised of countless achievements in the industry.
Rodgers kindly thanks the members of NPM whose mission is to foster the art of musical liturgy. Their members serve the Catholic Church in the United States as musicians, clergy, liturgists, and other leaders of prayer, who make these amazing conventions possible. For more information about the National Association of Pastoral Musicians (NPM) please click here.