The Beauty of the New Imagine Series (Audio)
MP3 "March of the Priests" MP3 "Benedictus"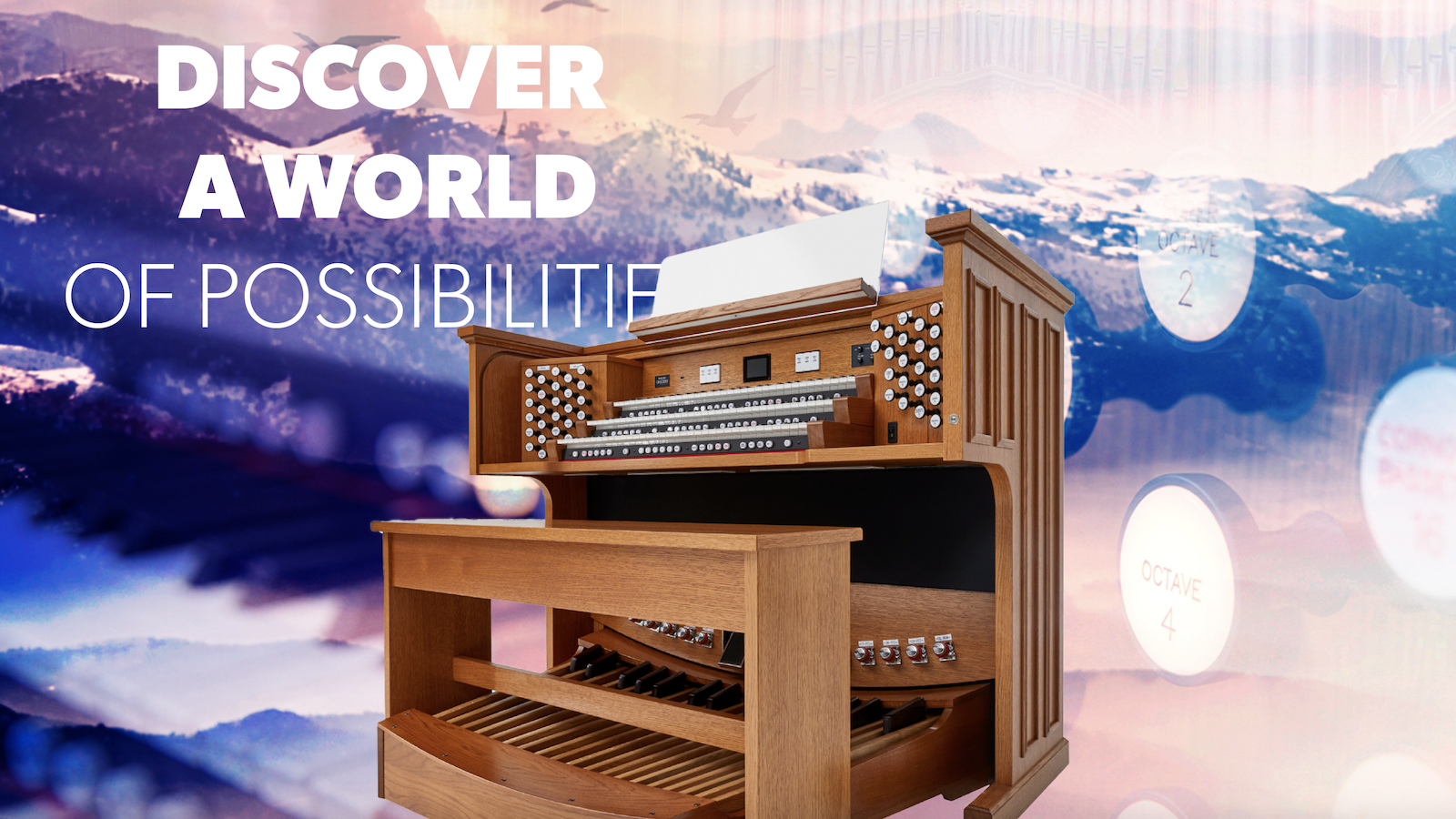 LISTEN TO THE CAPTIVATING SOUND OF THE NEW 3-MANUAL IMAGINE 351D & 351T.
To download the MP3 files please select the button(s) at the top of the page.
"March of the Priests" – Felix Mendelssohn, arr. by Dan Miller
"Benedictus, from 'The Armed Man: A Mass for Peace'" – Karl Jenkins, arr. by Dan Miller
The Imagine 351D and 351T uphold the timeless beauty of the American pipe organ sound, offer an incomparable level of attention to every detail, and combine over 60 years of dedicated expertise to develop a new standard in digital and hybrid organs.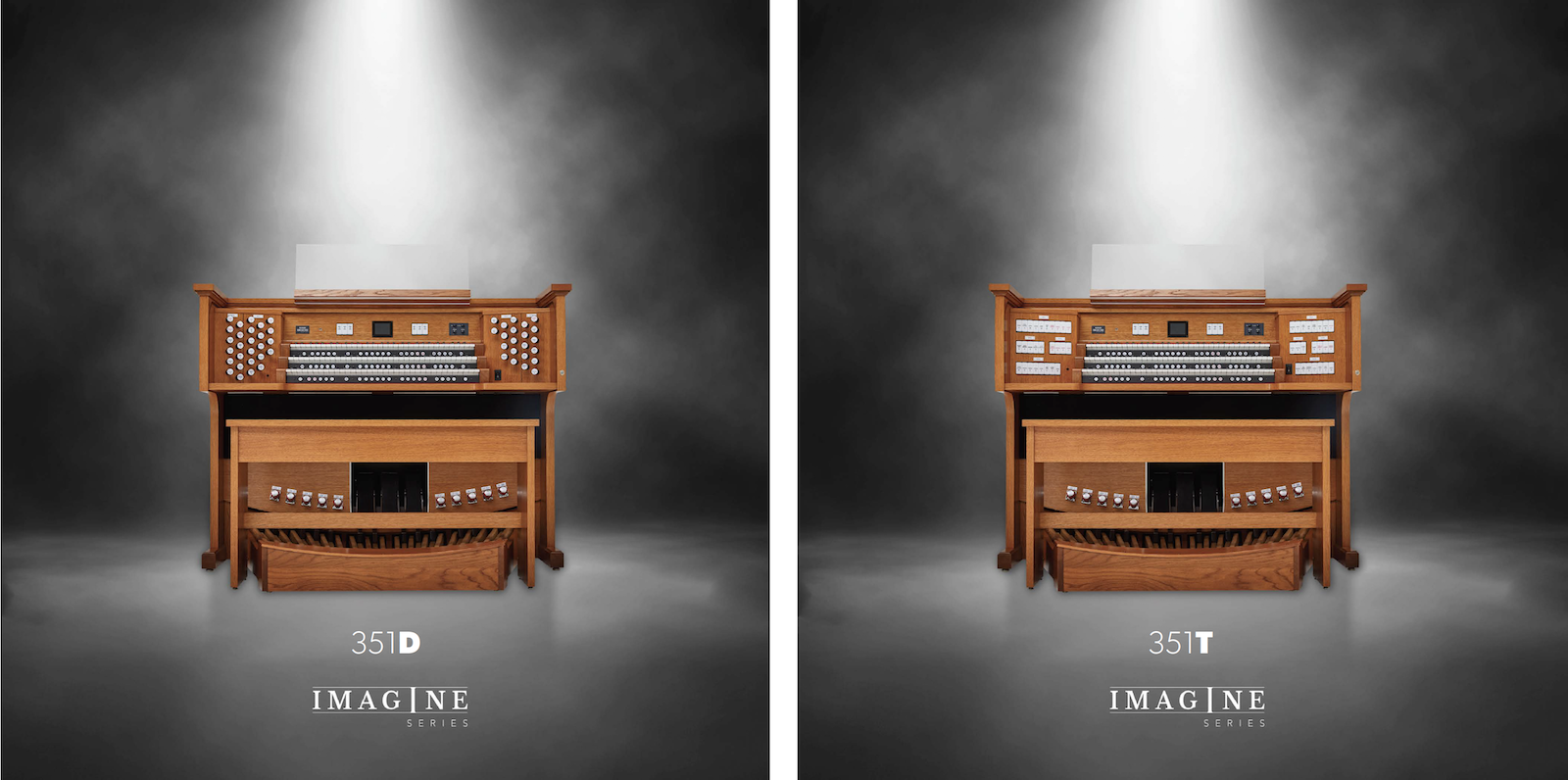 FROM VISION TO REALITY
A highly experienced and diverse group of organ specialists, audio professionals, and engineers developed the Imagine Series with only one goal in mind: to create an unparalleled experience, both for the organist and the audience. The Imagine Series is perfect for leading congregational singing, while also shining as a solo instrument for churches, institutions, and symphony orchestras. The Imagine Series pushes musical creativity to new horizons.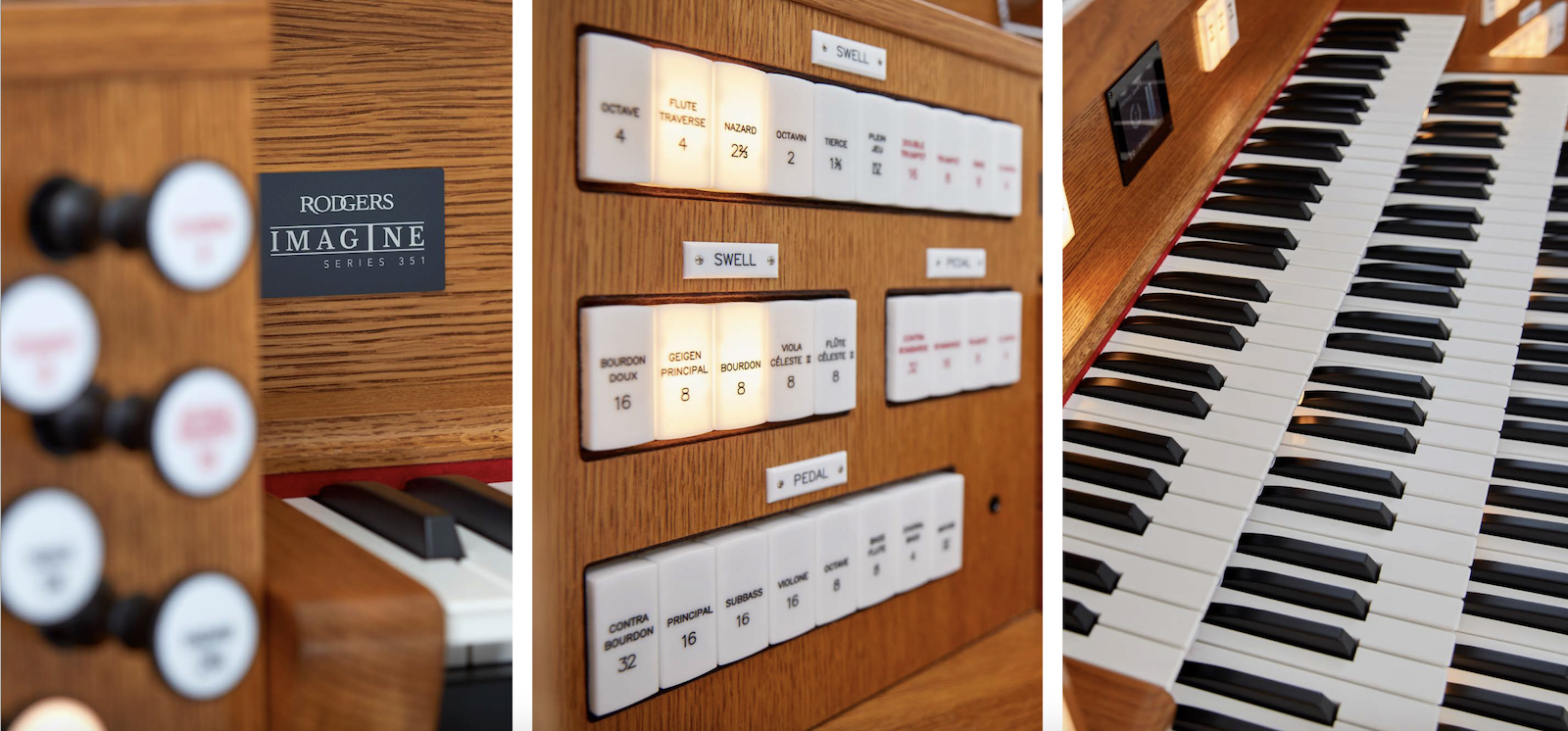 EXPERIENCE UNMATCHED TONAL VERSATILITY
The Imagine Series 351D & 351T captivate the audience and organist with magnificent true-to-life pipe organ samples. Both organs feature 51 main pipe organ stops, including Chimes and Zimbelstern. Each drawknob or stoptab represents four selectable stops, resulting in a total of 198 Voice Palette™ stops spread across 4 unique organ styles: American Eclectic, English Cathedral, French Romantic and German Baroque.
In addition to the 198 Voice Palette™ stops, the customizable Organ Stop Library provides another 88 pipe organ stops and ensembles, while the Orchestral Library offers 37 premium orchestral voices. With a total of 323 choices at their fingertips, organists can create personalized registrations for any style and period of organ literature.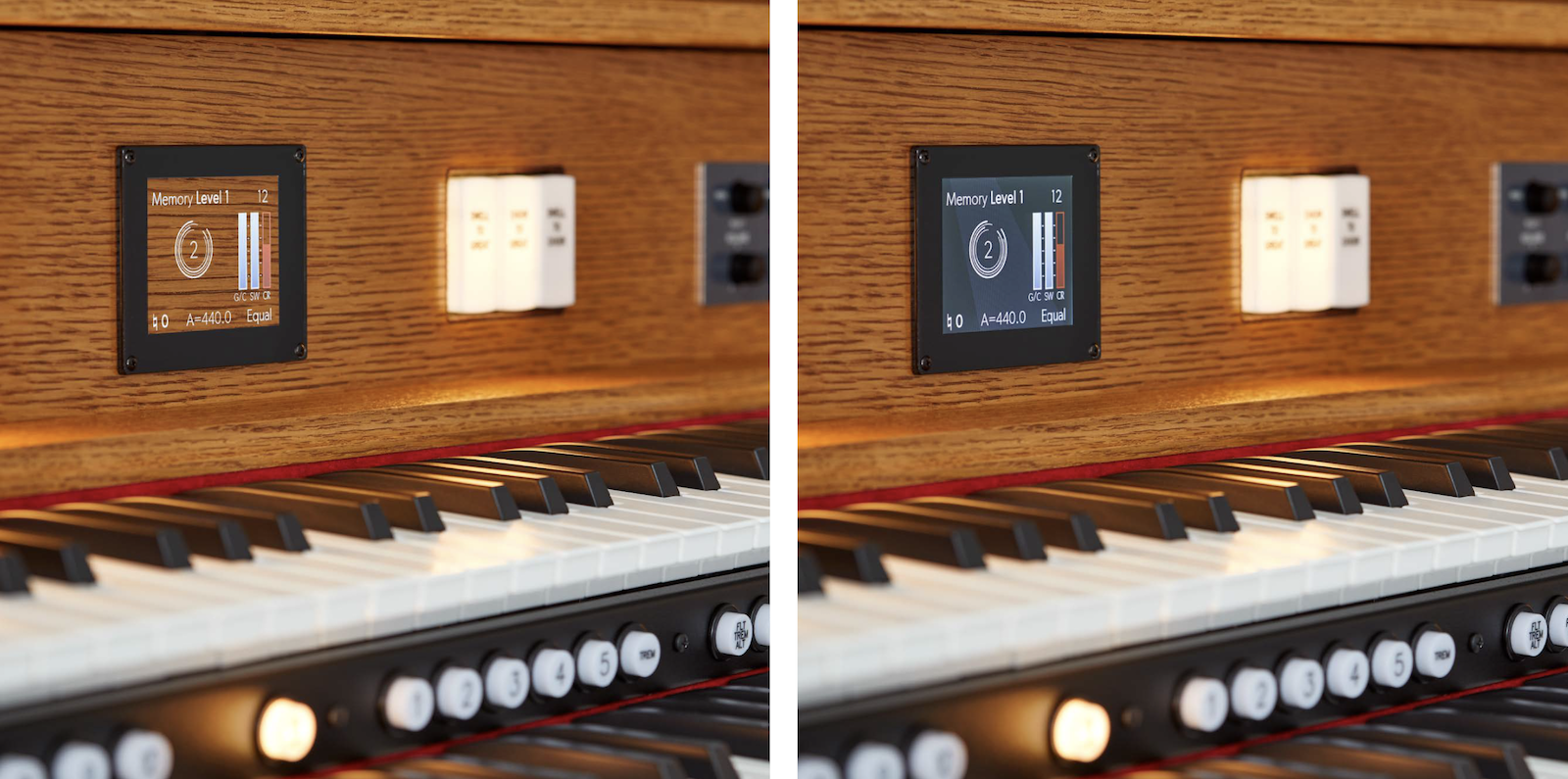 HIGH-RESOLUTION LCD DISPLAY – A BRILLIANT ENHANCEMENT
The Imagine Series feature an experience like no other with a state-of-the-art, multi-color, high-resolution LCD screen. This sophisticated LCD screen offers crisp, easy to read letters and images, vivid colors, and user-friendly controls for effortless navigation.
A centrally located high-resolution color LCD Display provides convenient visual access to the organ's status and menus. Easy-to-reach drawknobs or tabs place the Imagine Series controls perfectly within reach, all while adhering to the strict building standards of the American Guild of Organists.
The display is responsive to real-time performance changes and the adjustment controls factor in ergonomics when making display adjustments. The LCD Display shows real-time performance information including:
Expression and crescendo indicators
Tutti
Transposer
Tuning
Temperament
Memory level
Piston selection
Voice Palette selection
USB device activation
Library stop info
Volume
Reverb
And more
Request a brochure or contact your local Rodgers Dealer for more information.