Rodgers 65-Year Anniversary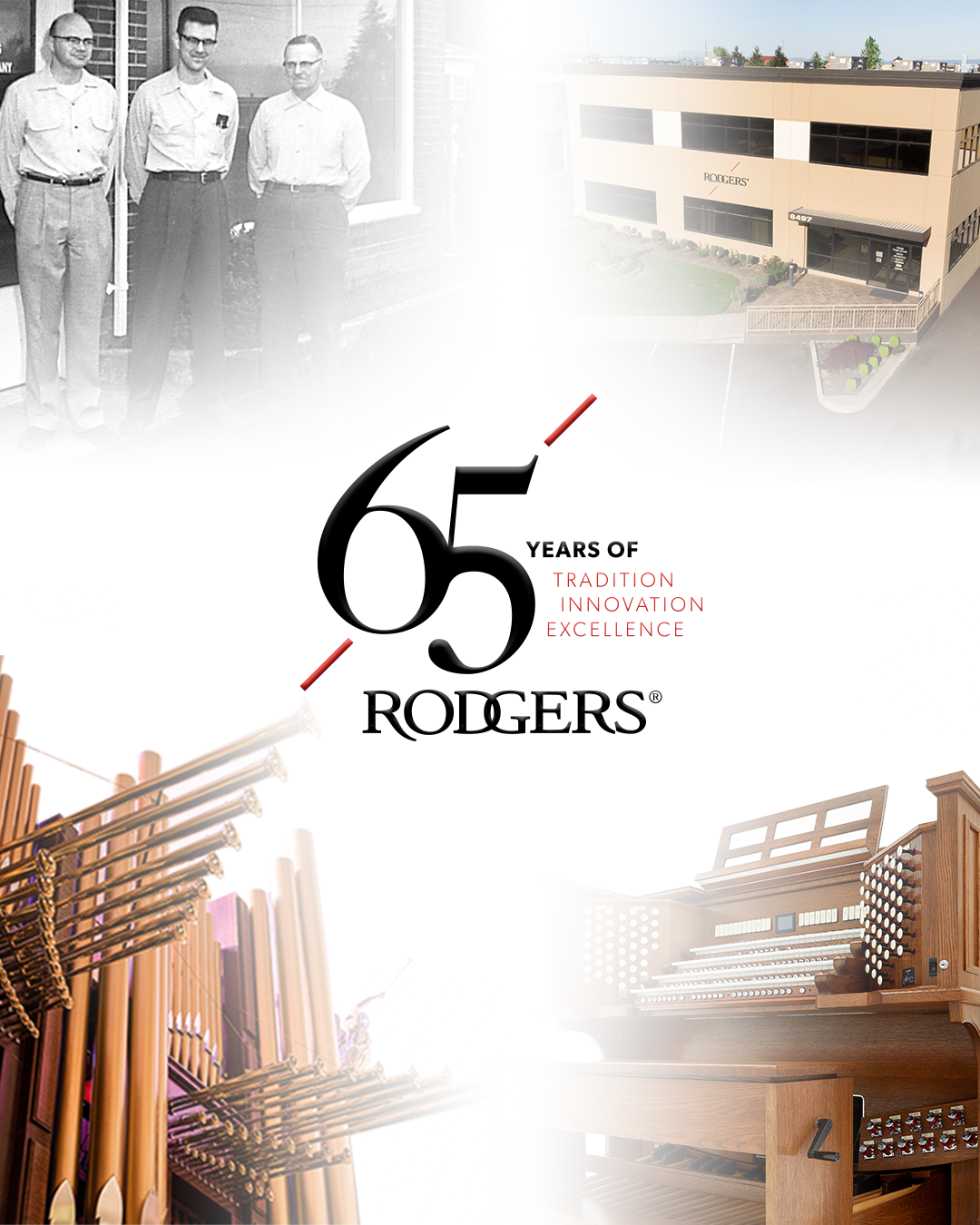 For 65 years, Rodgers Instruments has been dedicated to Tradition, Innovation, and Excellence. We have led the way, with decades of advances culminating in digital organs that sound and behave like a pipe organ. Rodgers is committed to honoring the glorious heritage of the American organ and continuously building its future. ​
Tradition
Two visionary engineers and organ enthusiasts, Rodgers Jenkins and Fred Tinker, originally founded Rodgers organs in 1958 in Hillsboro, Oregon. The company's focus was helping make the transformational power of the American organ more accessible to churches, colleges, performance centers and players by embracing advancements in technology. From this dedication to serve and passion to elevate the human spirit through music, Rodgers was born. ​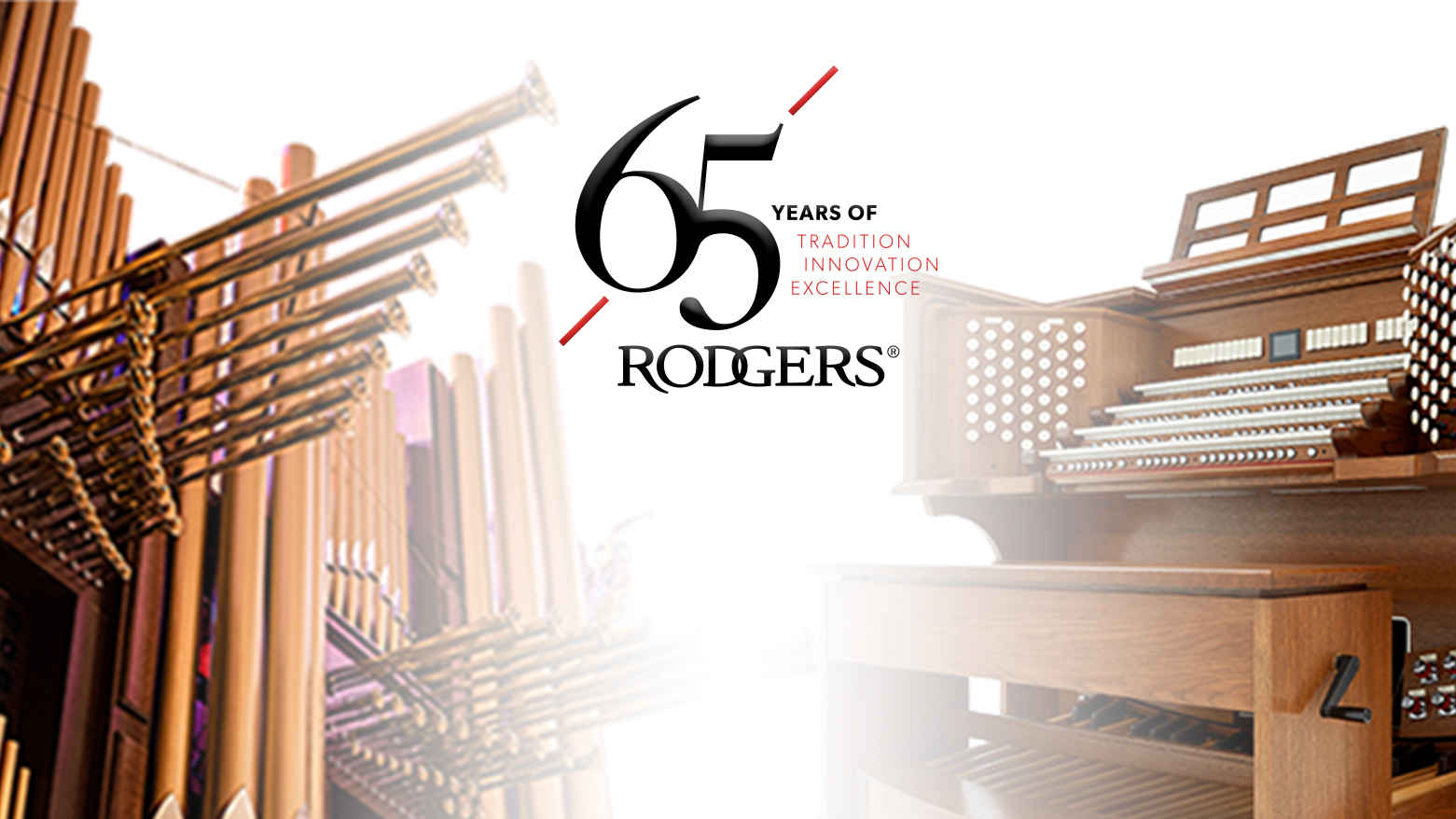 To this day Rodgers is dedicated to the tradition of organ music. Rodgers organs faithfully deliver the rich and dynamic sound of the traditional American pipe organ with an unmatched realism. Every stop on a Rodgers organ is sourced using proprietary, high-resolution recording methods. Those real pipe voices are then ran through Rodgers' Pipe Digital Imaging™ process, which projects them along the same paths that pipe organ sounds flows, for brilliant spatial presence and multi-directional sound characteristics. All of this is done to produce the most authentic pipe sound, making it accessible to places of worship, universities, music schools, performance centers, and enthusiasts around the world.​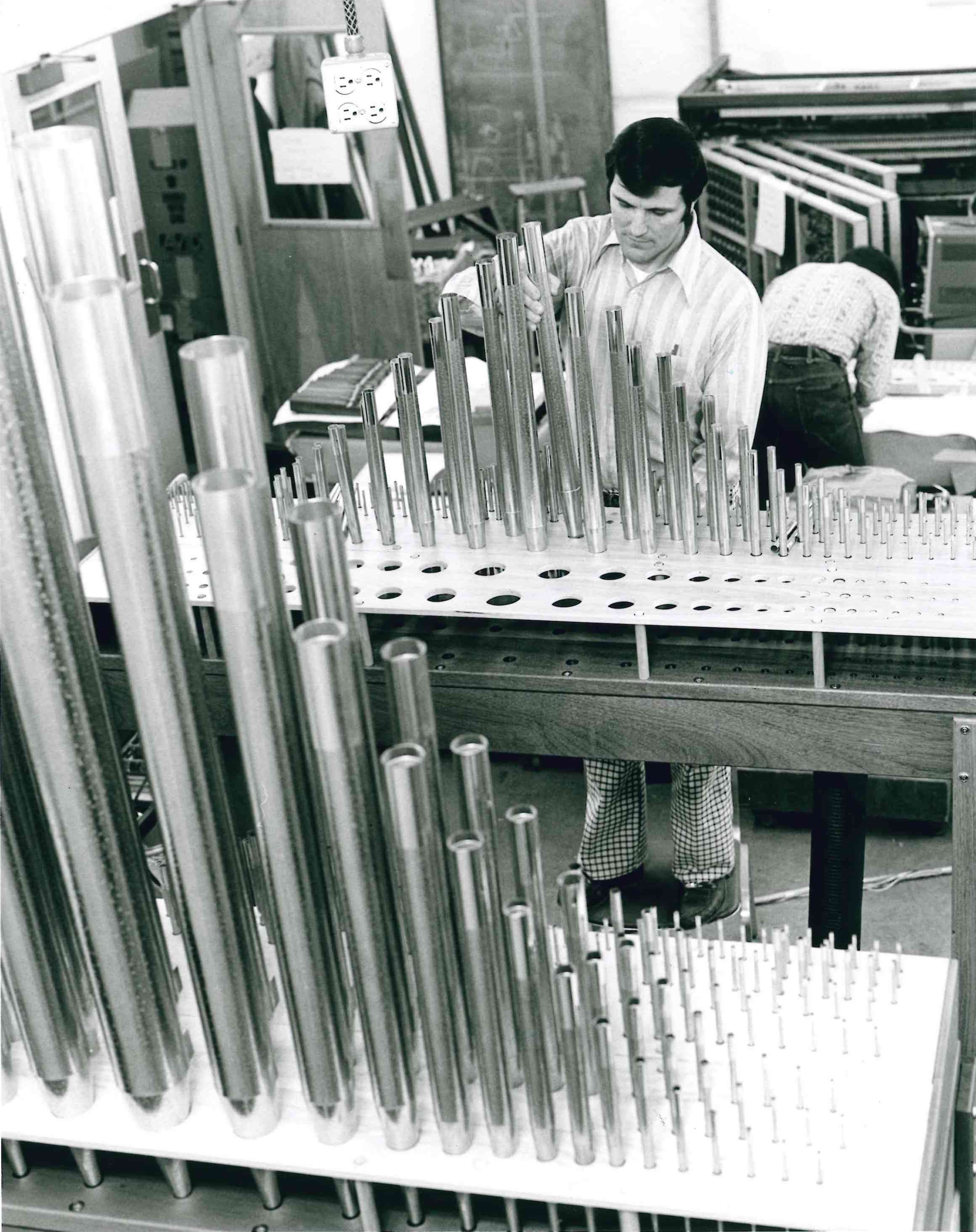 Innovation​
With faith, hard work, and dedication, Rodgers has led the way in innovative digital and pipe hybrid organ technology. Through these advancements more people around the world are able hear the awesome power of organ music than ever before. ​
A few of Rodgers key innovations for the organ world include:​
Pipe Digital Imaging™ which projects high-resolution samples along the same paths that pipe organs sounds flow, ensuring pipe voices sound and behave like a true pipe organ.
Rodgers is also a pioneer in musical flexibility. The Rodgers Voice Palette™ offers organist the ability to select the primary stop sound or an optional stop sound on any specific drawknob without affecting the selection status of other drawknobs.​
Rodgers' partnership with Global Organ Group has also led to the biggest development in digital processing capabilities of any organ on the market today. The DS-Core technology allows for higher resolution sample storage, more processing, greater flexibility, all in real time to the organist. ​
Another innovation from Rodgers is the capabilities for real-time voicing. This affords organists and tuners to quickly adjust the fine tuning and character of digital pipes live, without having to reset the organ.​
One of the most significant innovations from Rodgers has been the capabilities of digital-pipe-hybrid organs. Our hybrid solutions can revive an aging or limited pipe organ and greatly expand its tonal palette by combining existing pipes with beautiful pipe and orchestral voices. Hybrid organs increase the flexibility of pipe instruments and offer enormous savings in the cost of purchase and maintenance. This Rodgers technology brings the pipe organ from history, into the present, and launches into the future.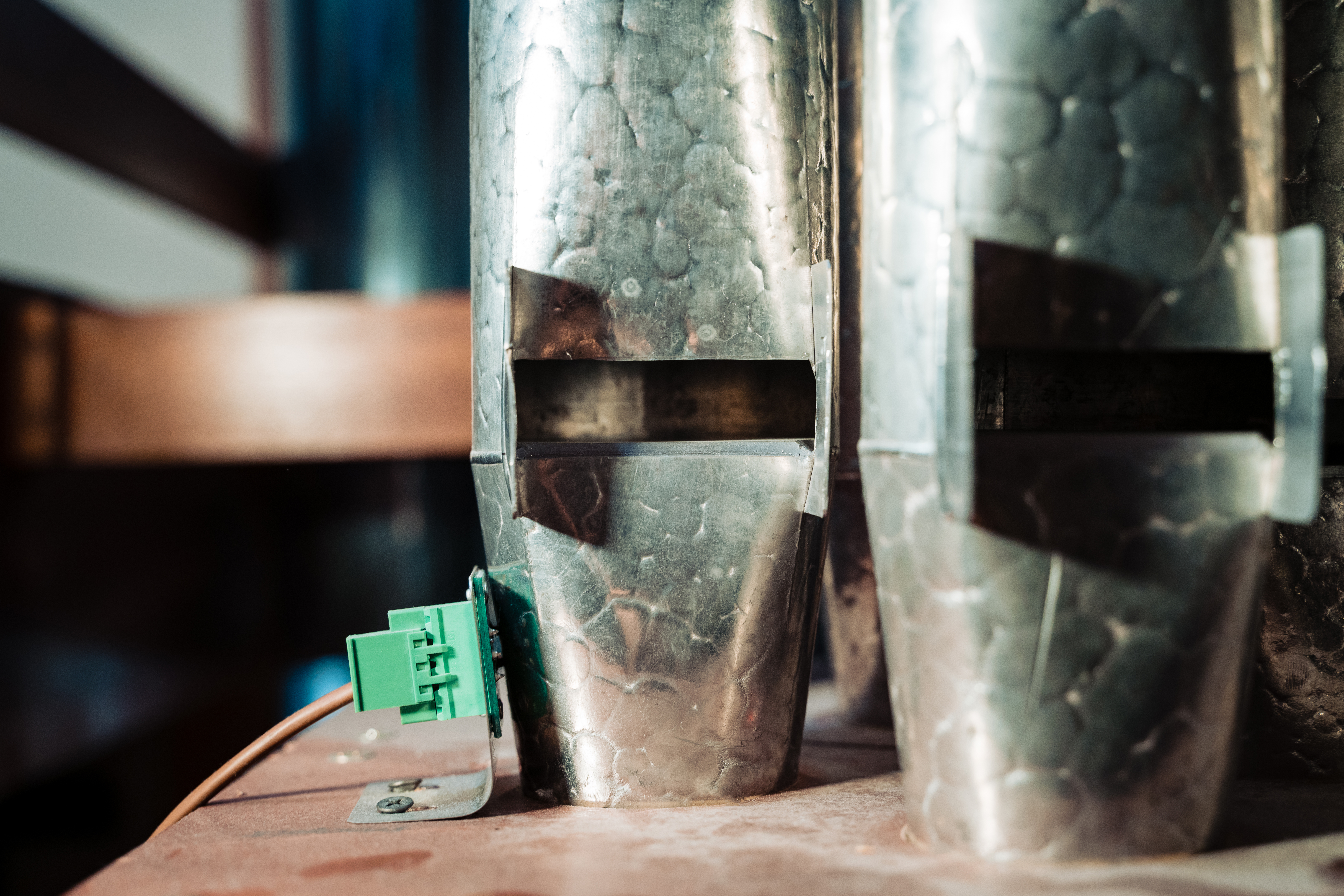 Excellence​
Rodgers Instruments his unwavering in our commitment to excellence. Every member of our team brings an expert level of craftsmanship, attention to detail, and devotion to faithfully creating a true American pipe organ sounds that is beyond expectation.​
Our dedication to excellence is found at every level in our organs. Rodgers engineers are musical enthusiasts that work alongside organists to make sure every sound and feature on the instrument is perfect for the organist. Our consoles are built using sophisticated modern-day manufacturing techniques making Rodgers organs able to provide more robust computation with a much smaller footprint. Our voices are produced using real organ high-resolution recordings put through dynamic processes that allow the sound to behave like a true pipe instrument. Rodgers installations are designed and constructed to the exact specifications needed to maximize the capabilities of the organ and the room around it.​
What sets Rodgers organs apart is our deep understanding of the art, the science, and the inspiration of pipe organ music. We are musicians, worship leaders, and artists who share a love for the instruments we build. ​
​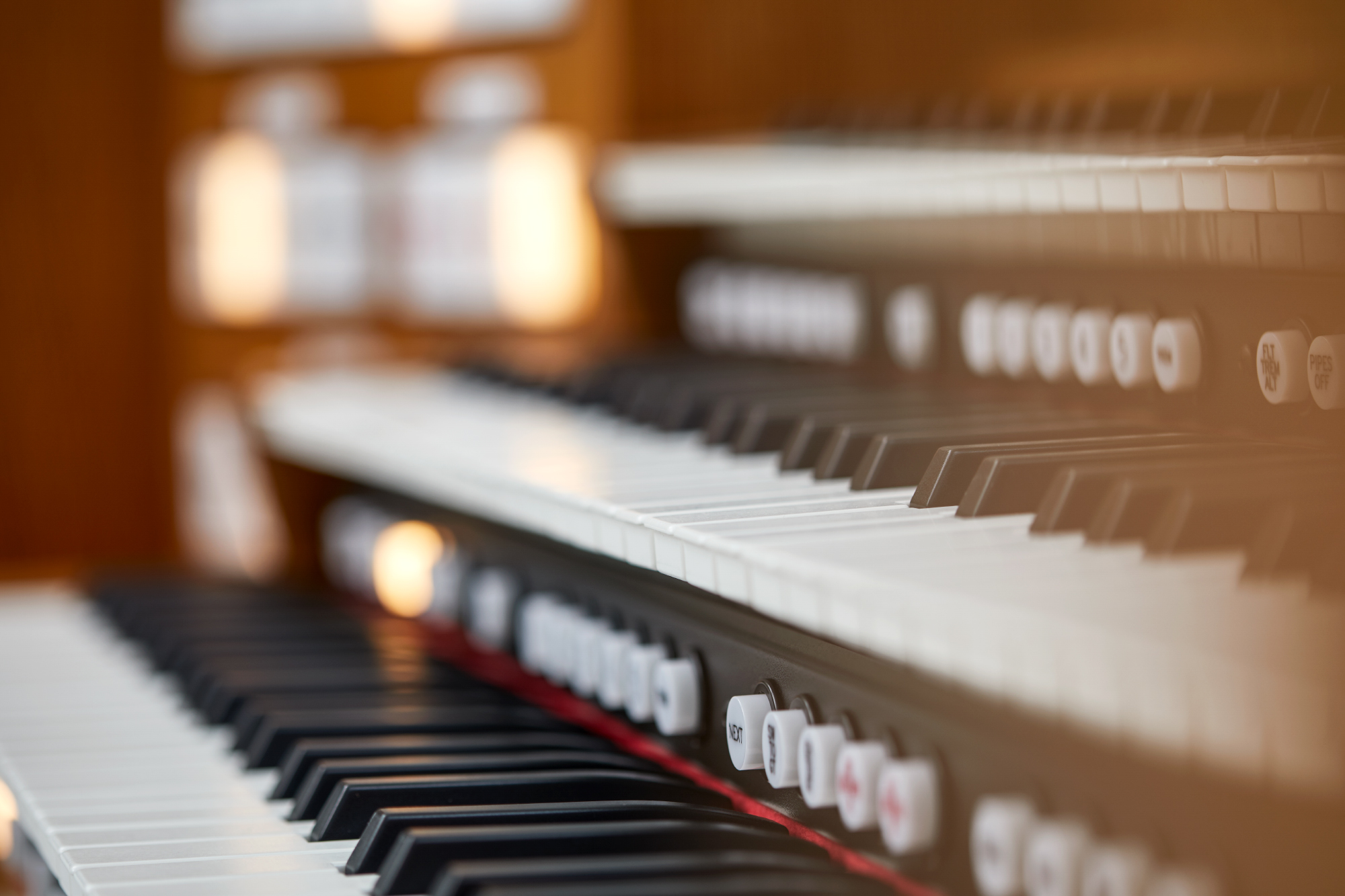 Our history is one of countless stories with churches, organists, and audiences worldwide. We love hearing the memories Rodgers organs have shared with so many. We encourage you to send your story with Rodgers Organs to us at our email at info@rodgersinstruments.com.​