THE FUTURE OF ORGANS - THE NEW INFINITY SERIES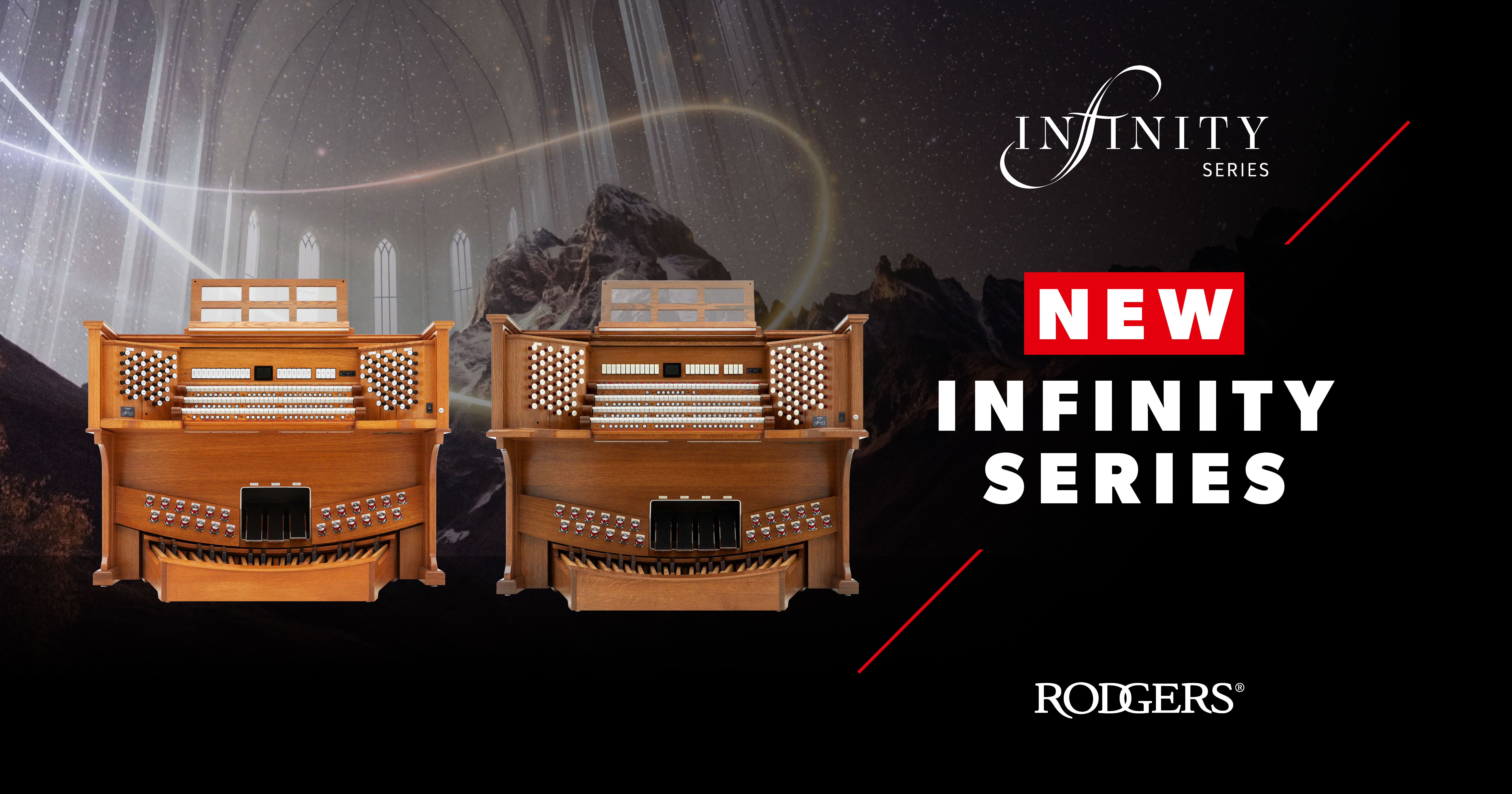 THE FUTURE OF ORGANS
THE NEW INFINITY SERIES
The Rodgers Infinity Series are the ultimate digital organs. These majestic instruments honor the legacy of the traditional pipe organ and combine it with today's state-of-the-art technology. The spectacular, true-to-life pipe organ sound and unmatched versatility of the Infinity Series will shape the future of organ music.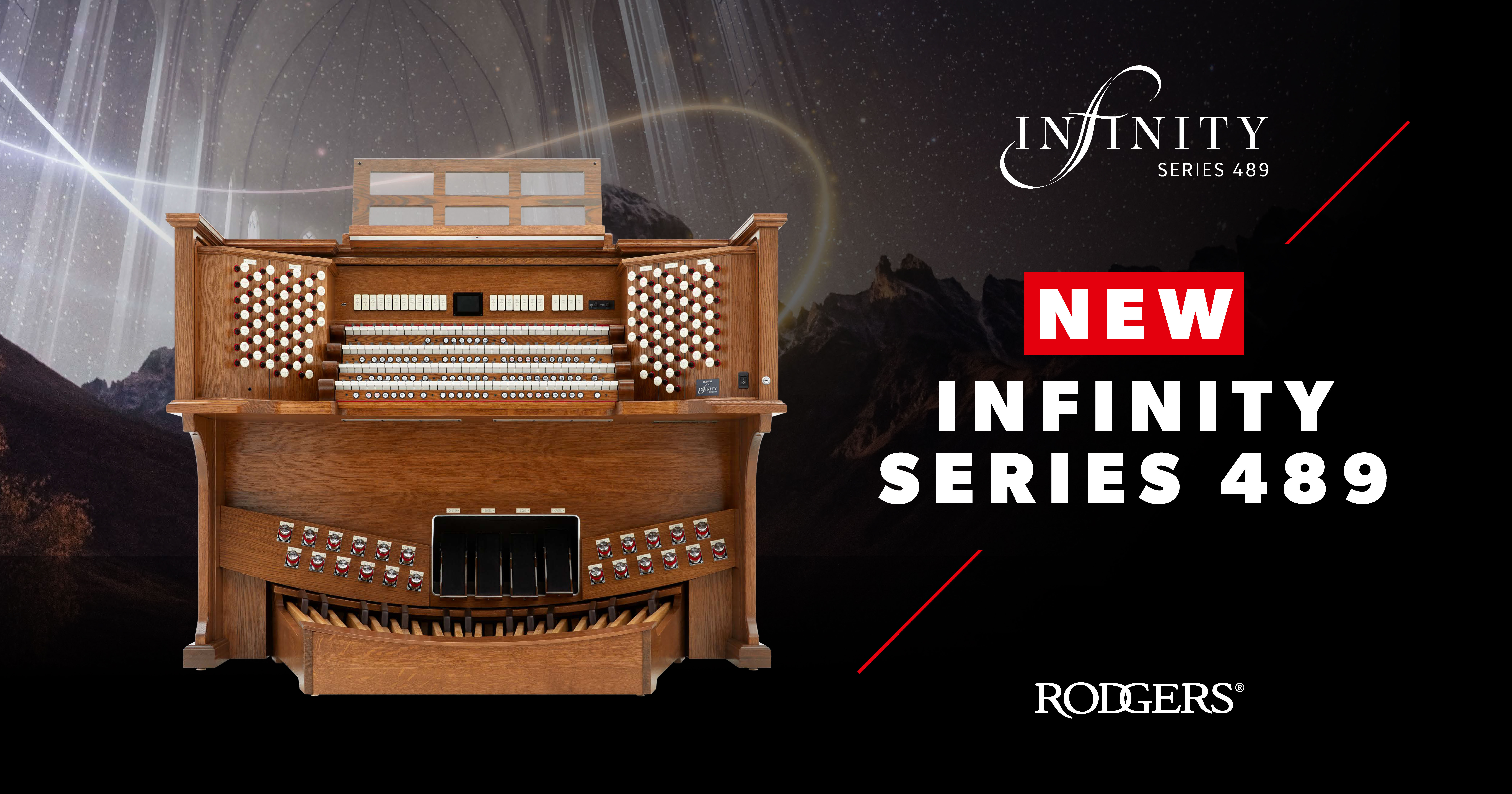 MEET THE INFINITY SERIES 489
This four-manual, pipe-compatible masterpiece shines in every environment. With up to 44 external audio channels, this organ is perfect for leading congregational singing, impressing concert audiences as a solo instrument, and elevating ensembles to the new heights.
This impressive organ features:
89 stops
4 unique organ styles
470 beautiful organ stops
61 premium orchestral sounds
Direct Streaming Technology
MEET THE INFINITY SERIES 367
The majestic Infinity Series 367 features 67 main stops, a vast stop library of beautiful pipe and premium orchestral sounds, four unique organ styles, and a floating Solo division. This instrument has a total of 443 voices available to the organist, to amaze any audience. This pipe-compatible organ features 22 external audio channels – making it a powerful instrument for every venue.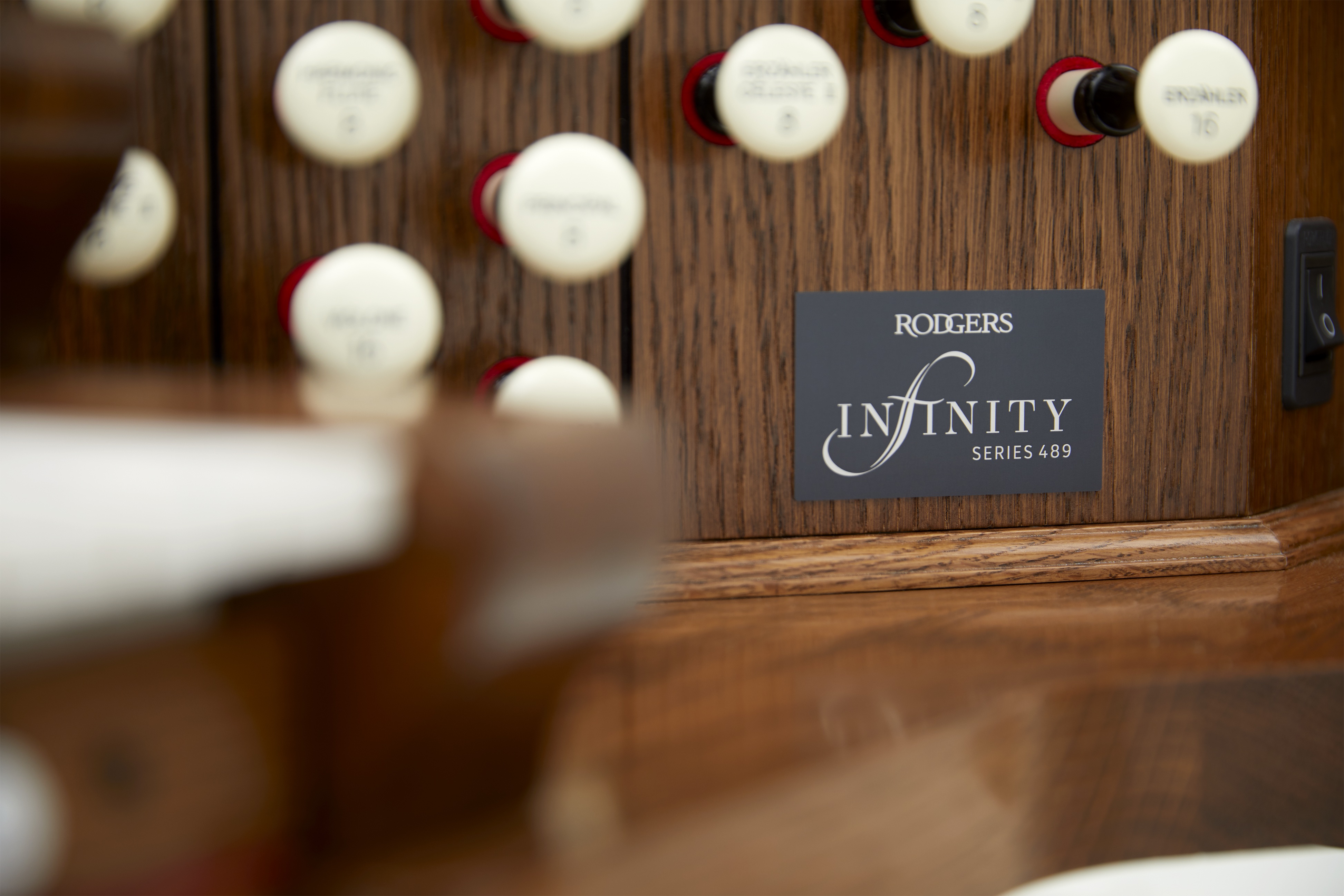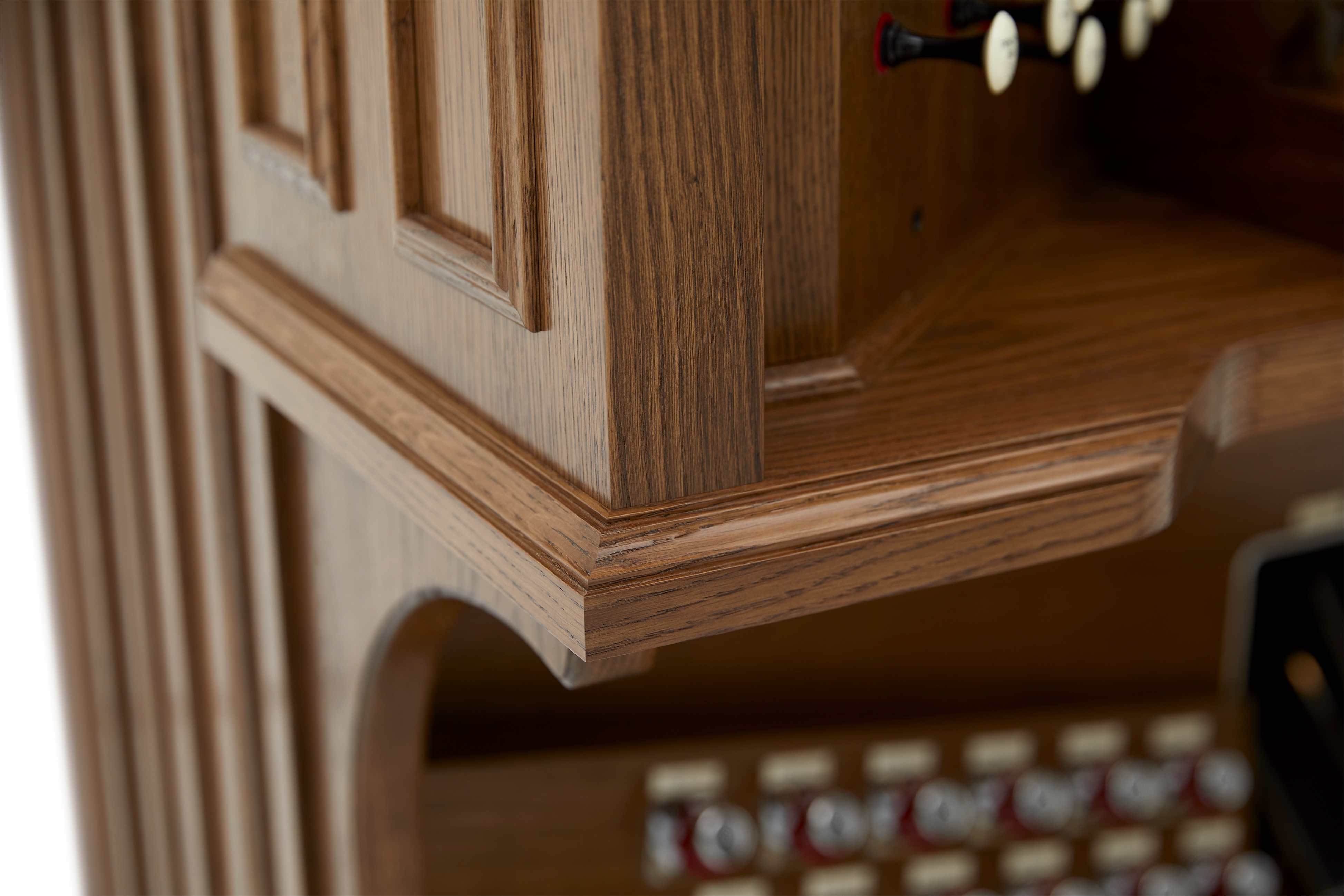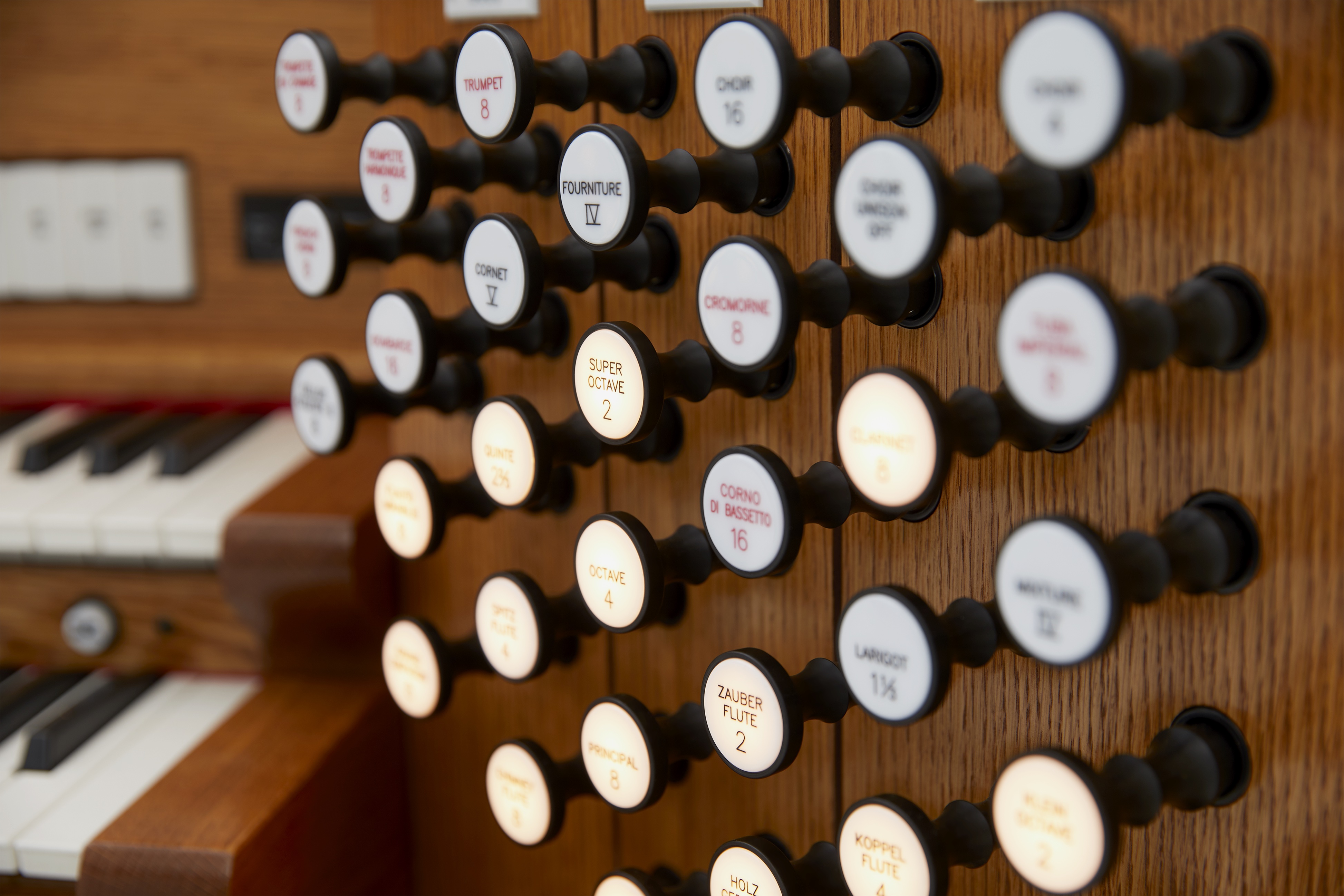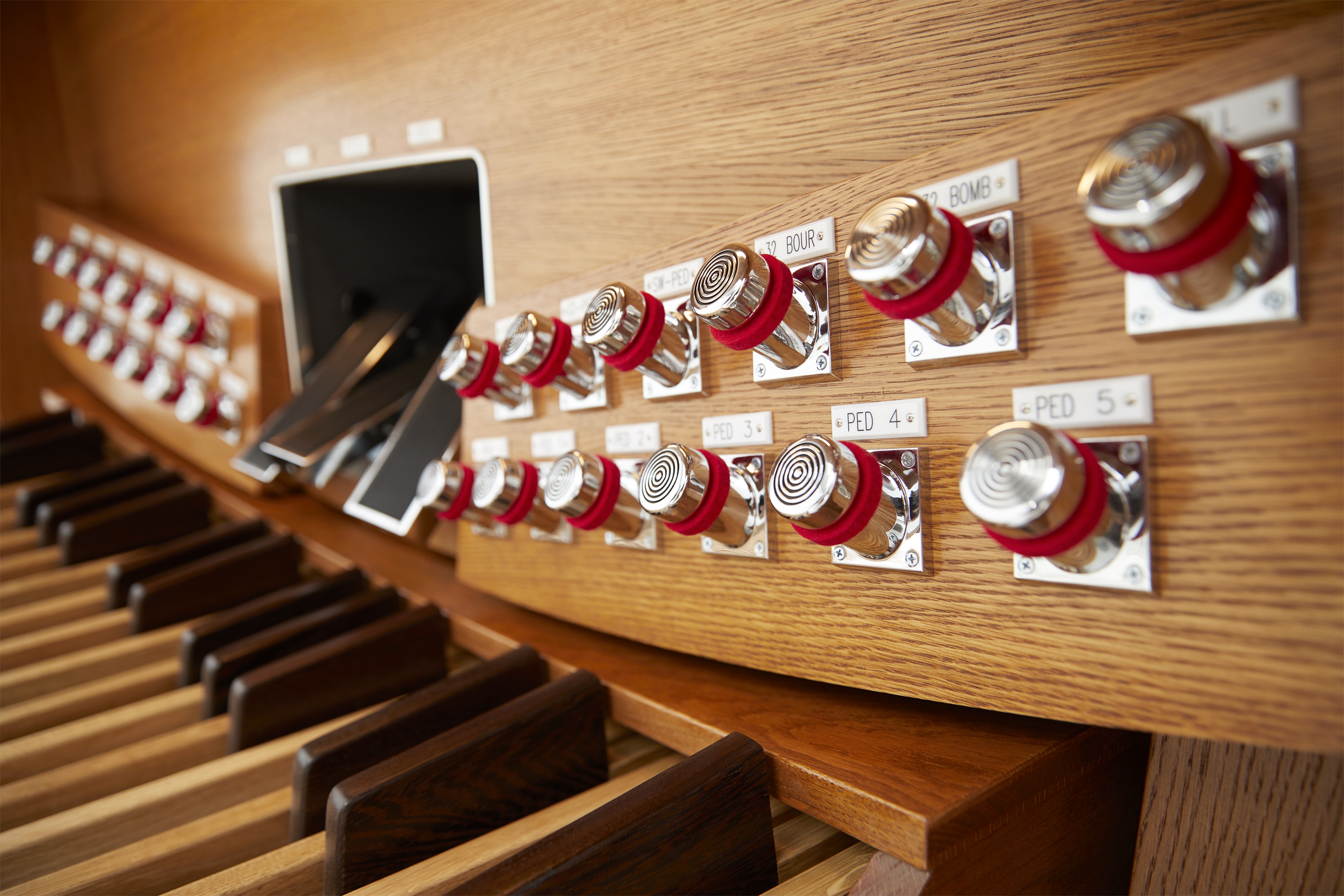 CONTROL EVERY PERFORMANCE
Designed with the performer's needs in mind, Infinity Series consoles provide unmatched control, thanks to a four-way adjustable music rack, adjustable bench, dimmable lighting, velocity-sensitive keyboards and pedalboard, high-resolution color screen, Super and Sub-octave couplers, and support for Bluetooth AirTurn™ technology. Combined with industry-leading software, the Infinity Series organs meet the needs of every organist, now, and in the future.
Request a brochure or contact your local Rodgers dealer for more information