Two Organs in One Church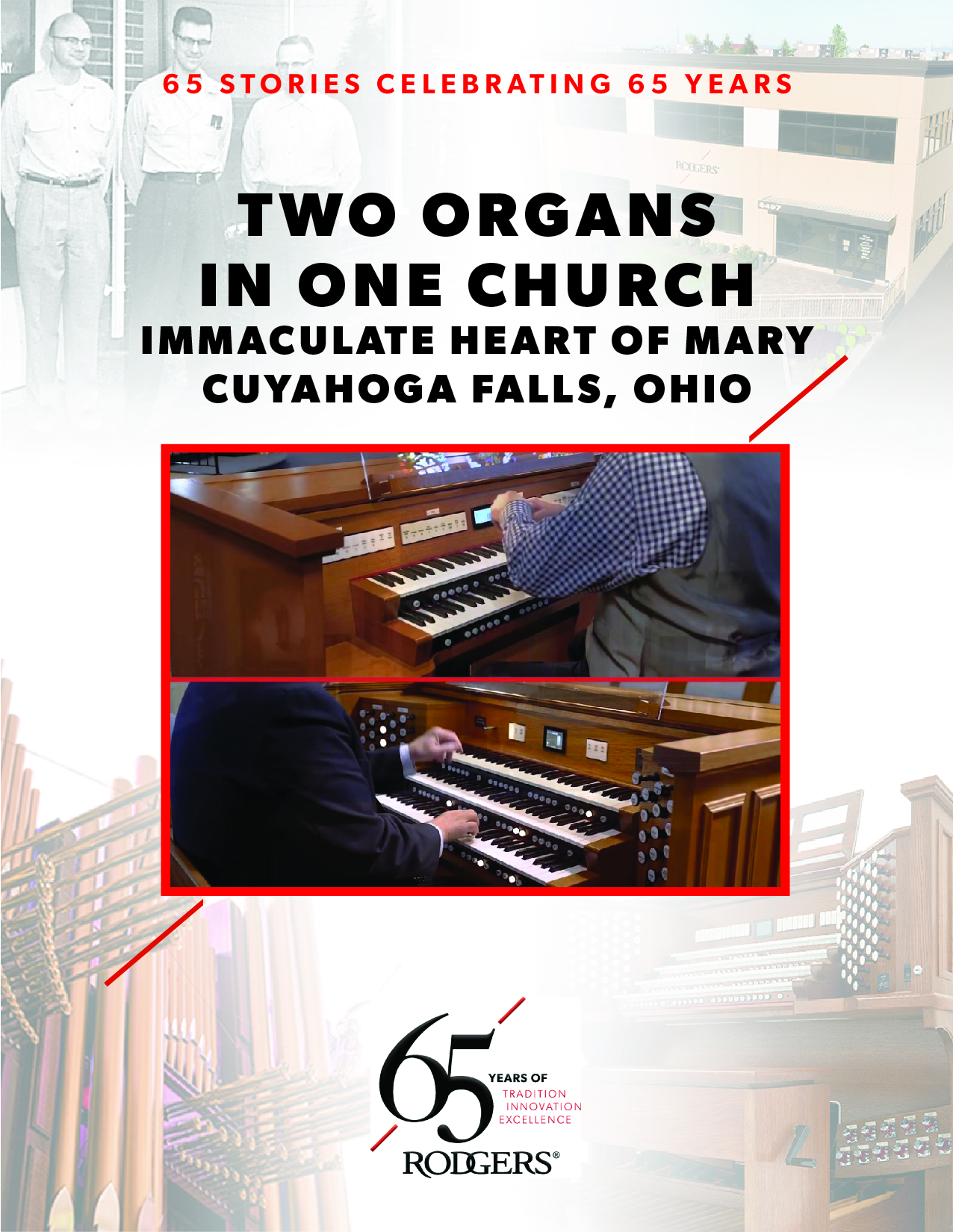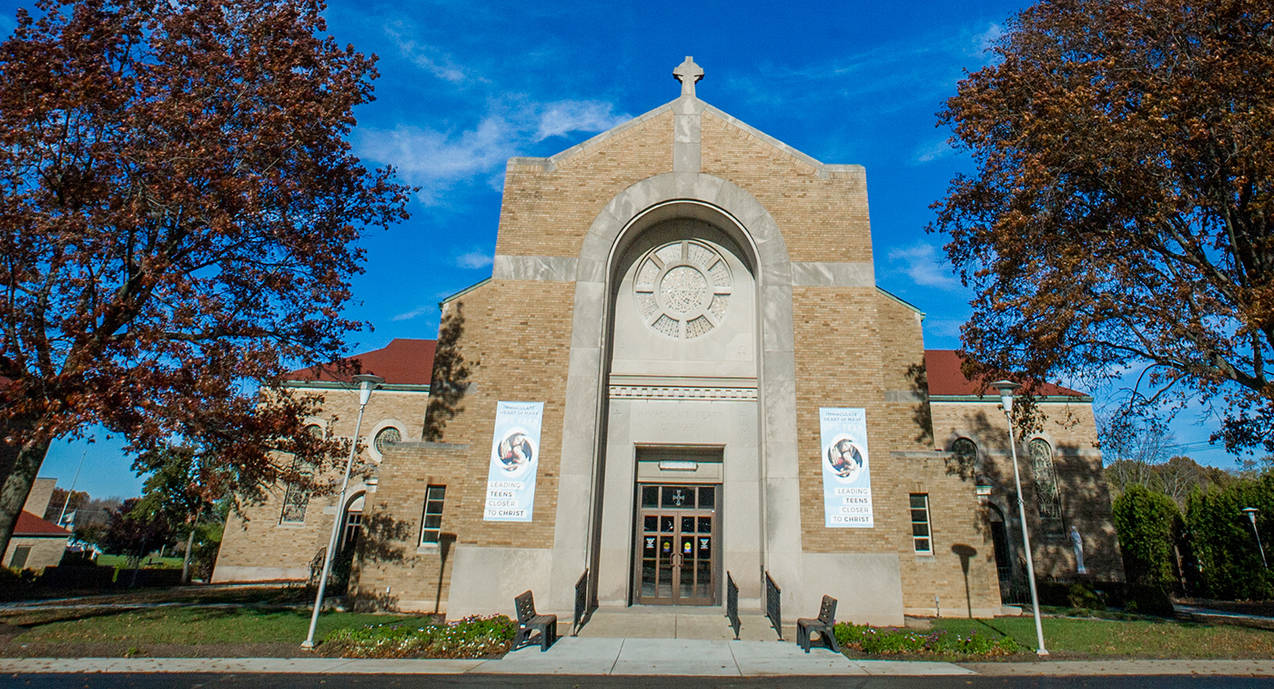 Established in 1952, Immaculate Heart of Mary Church in Cuyahoga Falls, Ohio, had a small Tellers/Rodgers pipe organ at the front of the church and a small Wicks pipe organ in the rear balcony.

In 2020 they decided to move their choir, their main music program, and the organ to the rear balcony loft. The Rodgers representative for the area, Ted Good of T.S. Good Church Organ Company, Inc., met with the Pastor and Music Director to propose combining both pipe organs into a new custom casework and to interface them with a new Rodgers three-manual Imagine Series 351.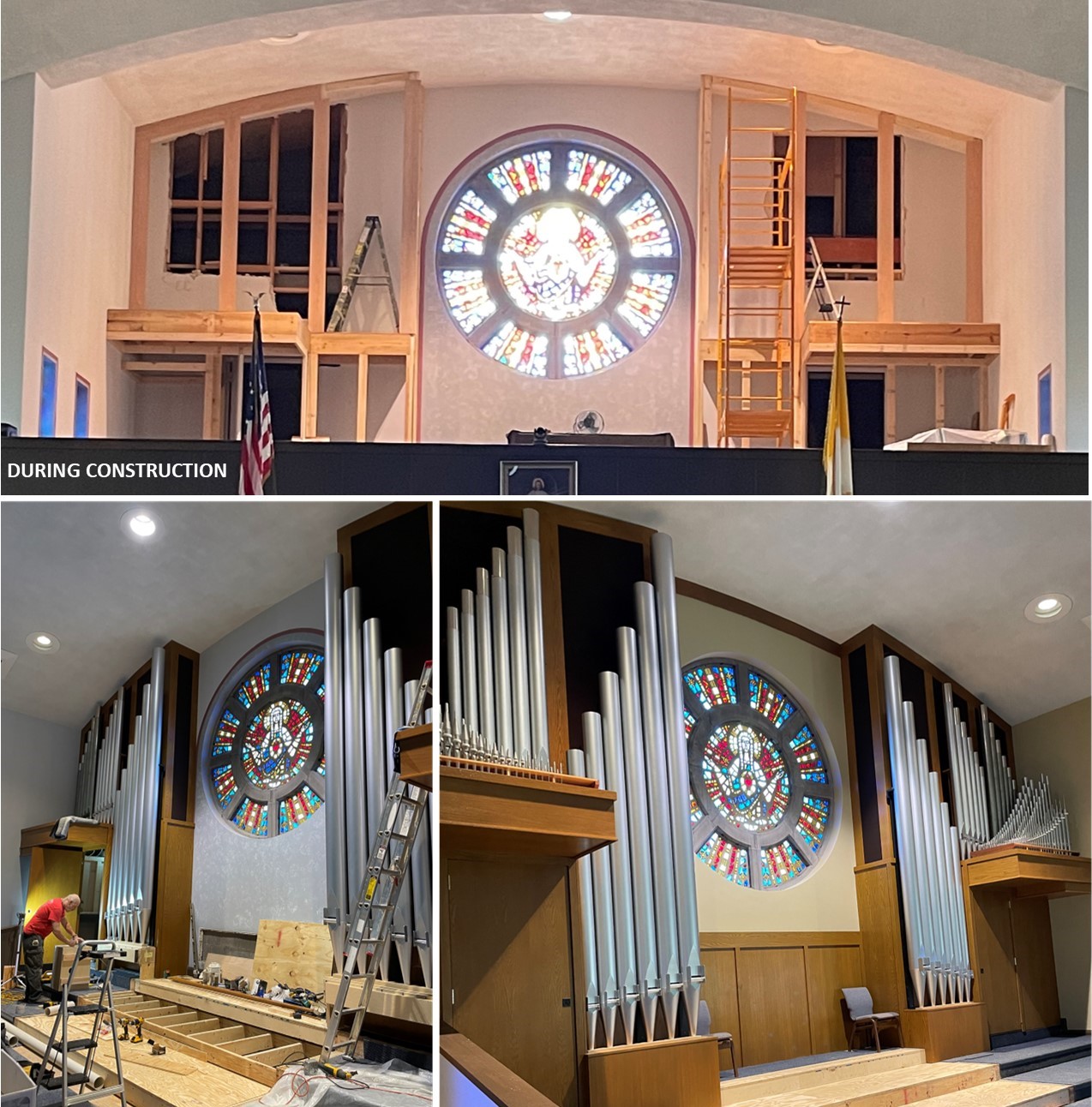 The pipes from both previous organs, with the addition of 12 new 16' Diapason pipes, were relocated to the balcony into new pipe chambers and new casework, including new audio chambers for the digital pipe stops.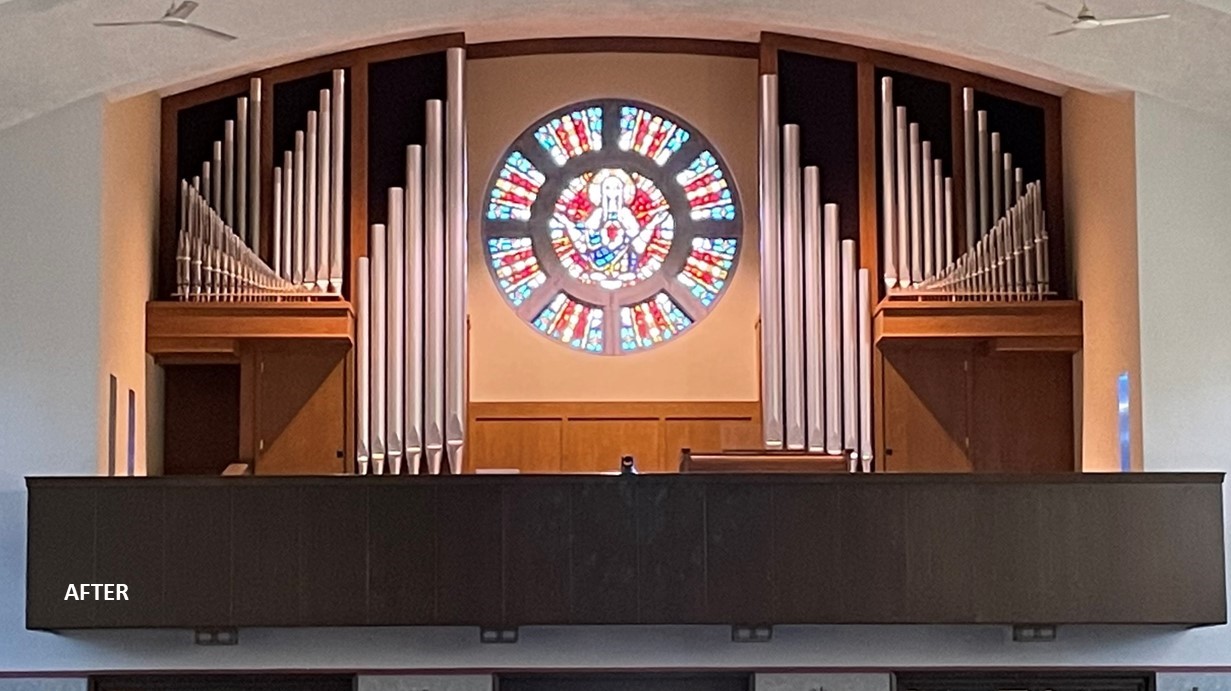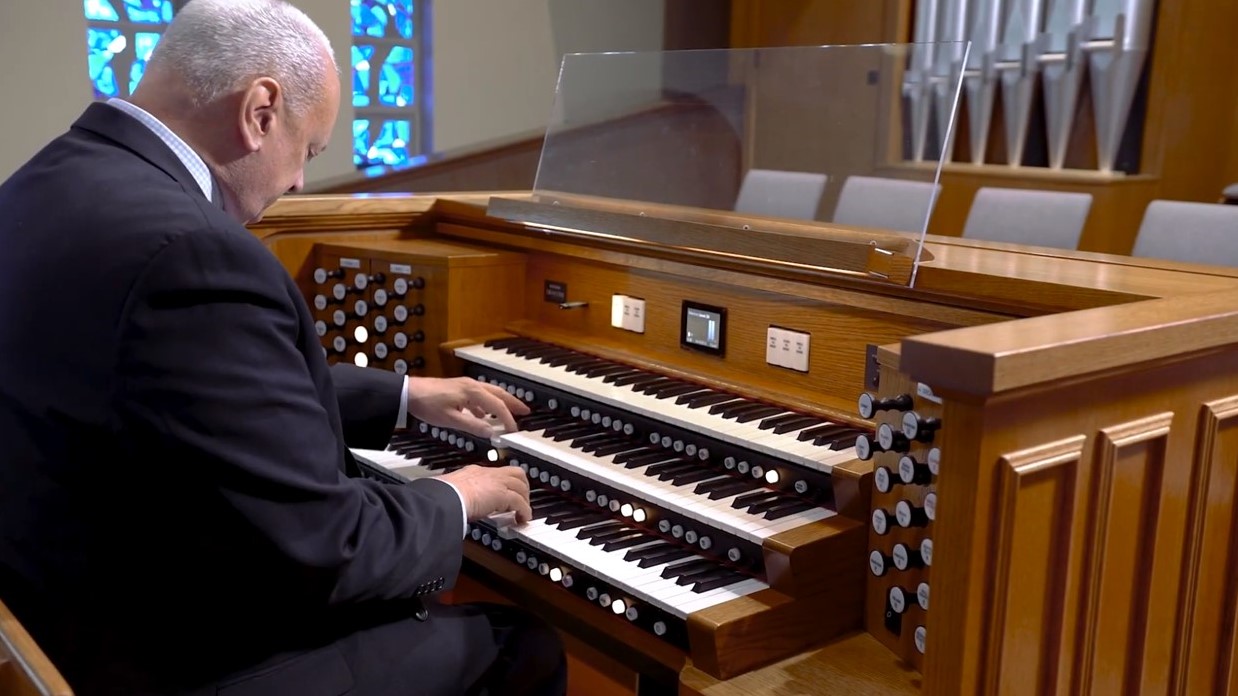 The amazing voicing controls of the Imagine 351 allow the seamless blending of Rodgers digital voices with the pipework to complete a new comprehensive three-manual specification. The result is an instrument of exceptionally rich, warm tone and inspiring creative breadth.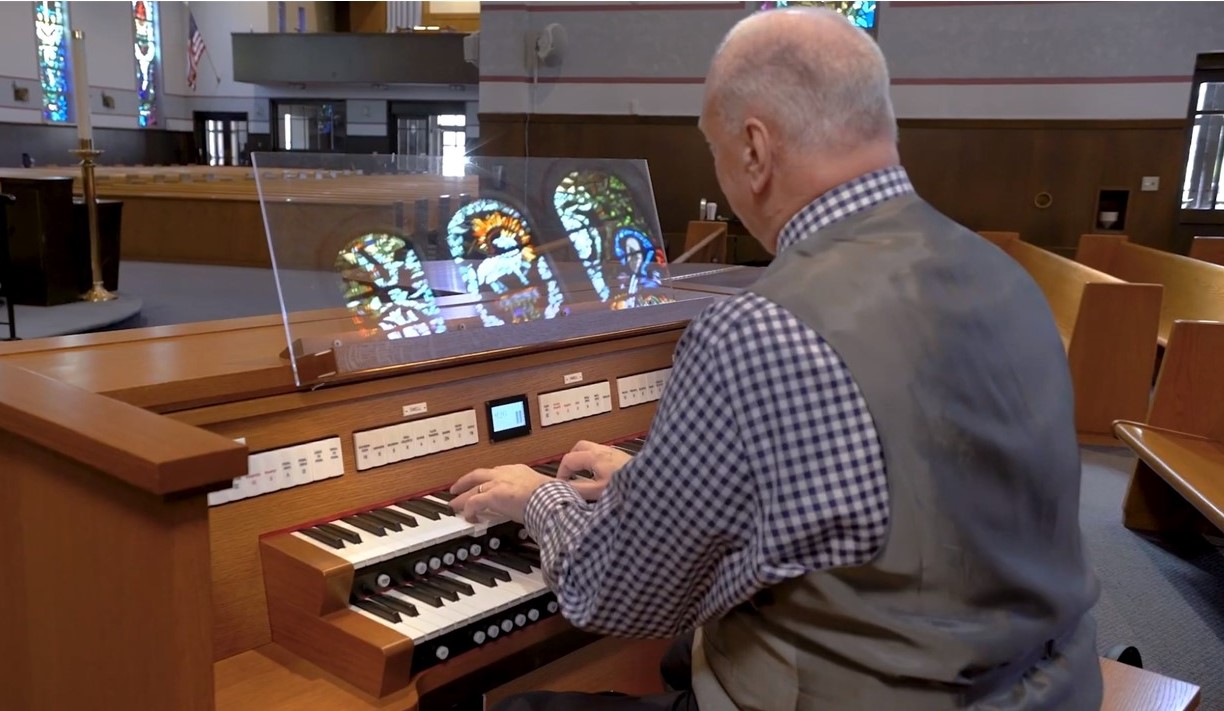 But that's not all! The need remained for a second organ console in the front of the church to serve children's choir performances, special worship and memorial services, and contemporary worship. So, Immaculate Heart's new organ plan also includes a Rodgers Inspire Series 233 in the front west transept. This second console allows the organist to control the pipe organ in the rear balcony remotely or to play it alone through its independent sound system.
Rodgers Instruments congratulates Immaculate Heart of Mary and T.S. Good Church Organs for this wonderful installation which will serve the church and community for many years!
Several performance videos of these beautiful Rodgers organs can be viewed on the Rodgers' YouTube channel. Click the links to view and listen:
https://youtu.be/mwcFArDb7ag - A Mighty Fortress – solo on the Imagine 351 hybrid in the balcony
https://youtu.be/s5zHPNnu7GY - Wachet auf, ruft uns die Stimme (J.S. Bach) – solo on the Imagine 351 hybrid in the balcony
https://youtu.be/icW4ATbwL48?si=CvbrVgia2qO9jg5w – Holy God, We Praise Thy Name – playing the 233 console which activates the 351 stops and pipes
https://youtu.be/d_P8TOFbLfw - Jesu, Joy of Man's Desiring (J.S. Bach) – a duet with both organs
T.S. Good Church Organ Company can be contacted at www.tsgood.com or 800-356-0437.
If your church is looking for a beautiful organ solution to last many years to come, visit rodgersinstruments.com to learn more and to find your local Rodgers representative.