Dealer Spotlight: Lafayette Music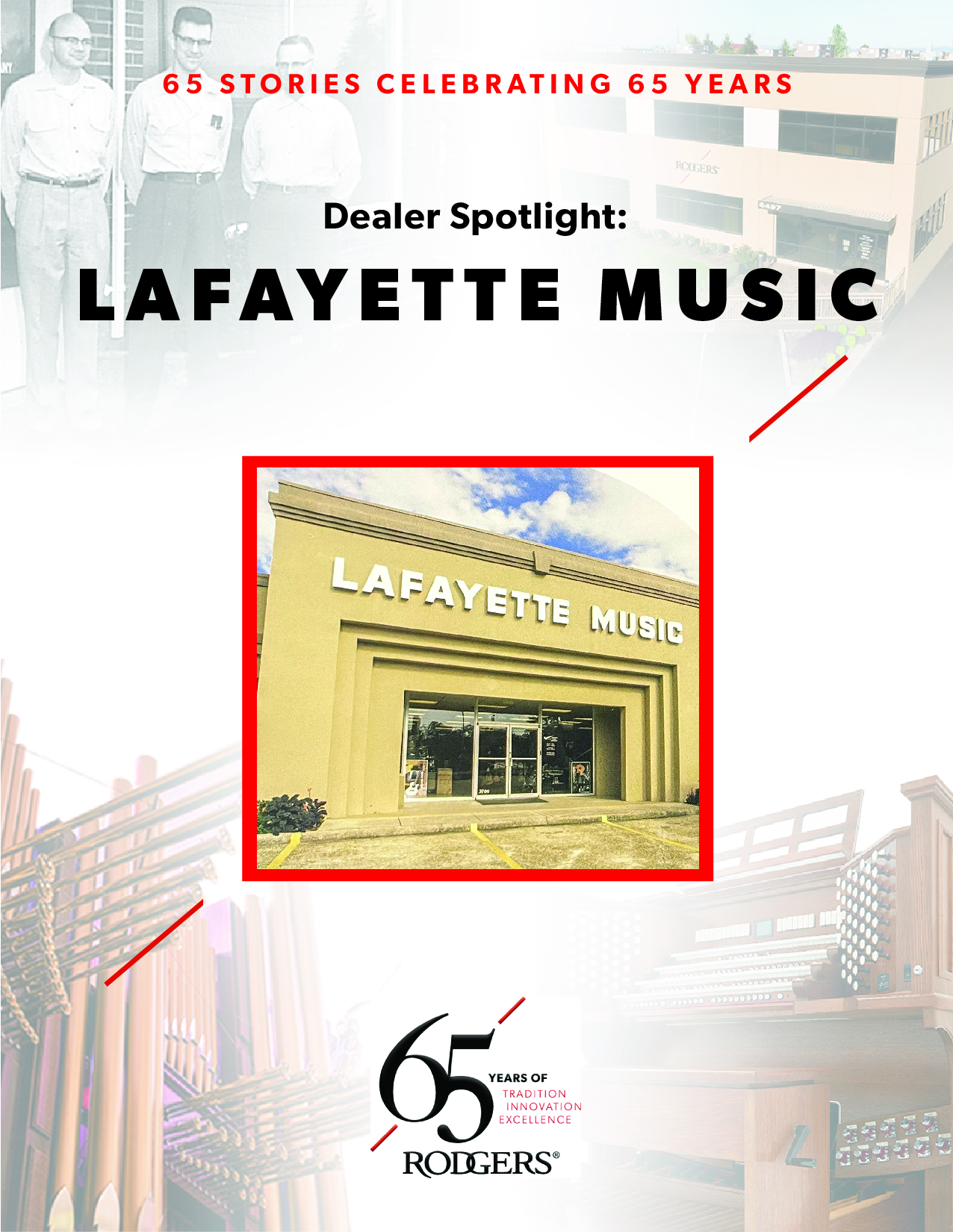 This issue of "65 Stories Celebrating 65 Years" is a Dealer Spotlight on Lafayette Music, Lafayette, Louisiana. They are a multi-line music store that has represented Rodgers for 31 years for the entire state of Louisiana and parts of Mississippi.
In the heart of downtown, Lafayette Music Company first opened its doors in 1955 under the leadership of William C. "Bill" Peyton as "Lafayette's Downtown Music Center." Although a full-line music store, pianos and organs were the focus of Lafayette Music. Mr. Peyton and his wife, Marie, committed themselves and Lafayette Music Company to the development and growth of music in Acadiana.
In 1967, Raymond J. Goodrich, a vivacious and passionate salesman joined the staff, and in the decades to come, would change the course of Lafayette Music. For the next few years, Raymond focused on growing the band department to realize higher profits and further reach into the community and surrounding areas. Due to his efforts, Lafayette Music was able to offer a more personalized service to school band directors. In 1968, because of Raymond's success with the band department, he was promoted to sales manager and would eventually become part owner and later, sole owner, of Lafayette Music Company. Under his ownership, Lafayette Music continued to grow and expand its reach in the piano, organ, combo and school band arenas and was affectionately and officially dubbed, "The Friendly Music Store."
With business flourishing, Lafayette Music hired several mainstay employees whose loyalty to the company has fortified its legacy throughout the decades. Also joining Raymond in the business, his wife Karen signed on as full-time accountant and contributed to the continued success of the company.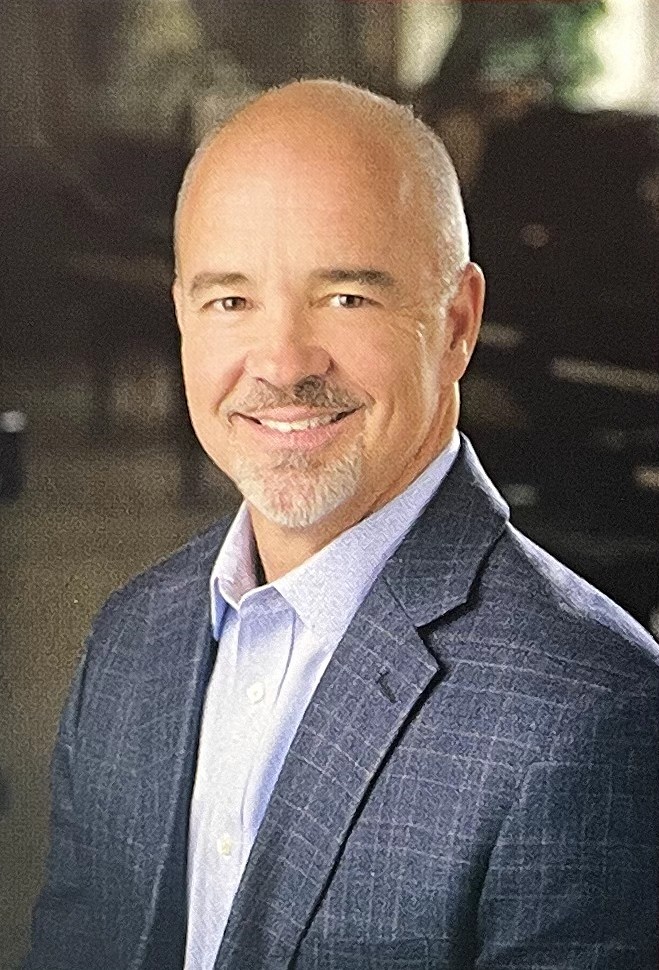 In 1991, Raymond's son, Raymond II, joined the family business. Raymond Goodrich II serves Lafayette Music Company as President and Chief Operations Officer. He truly enjoys sharing his love for music with clients on a daily basis. Raymond earned his Bachelor of Science Degree in Business Administration & Management with a minor in Music from USL. At that time, he proudly played trumpet for the Pride of Acadiana Marching Band, and other music ensembles at USL including the Jazz Band, Wind Ensemble, and Trumpet Ensemble.
Furthering its commitment to the enrichment of music education, Lafayette Music hosts an annual summer band camp, Lafayette Music Camp, which was created in 1983. And, in 1989, The Louisiana Showcase of Marching Bands debuted as a way to give back to the community and fund scholarships for music education students at the University of Louisiana at Lafayette. To-date, the annual competition has raised over $1.5 million which has been reinvested in the music community through 6 endowed scholarships, and a professorship. Hundreds of individual scholarships have been awarded to students through these efforts.
Currently, Lafayette Music is the largest independent, full-line music retailer in Louisiana, with two retail locations, Lafayette and Lake Charles, a dedicated band instrument repair shop, a sister retail location in Alexandria, and a church organ showroom in Metairie. The company has over 35 employees, many with tenures over 20 years. From the main location, Lafayette Music services over 300 schools across the gulf south, reaching from East Texas into Mississippi. In addition to retail and church organ divisions, Lafayette Music serves churches, schools and music venues through its commercial audio installation and service department.
With a reinvented slogan of "You play… We listen," Lafayette Music continues to honor its history and ensure the future of music.