Meet the New Rodgers Inspire Classic Edition
Download Stoplist & Specifications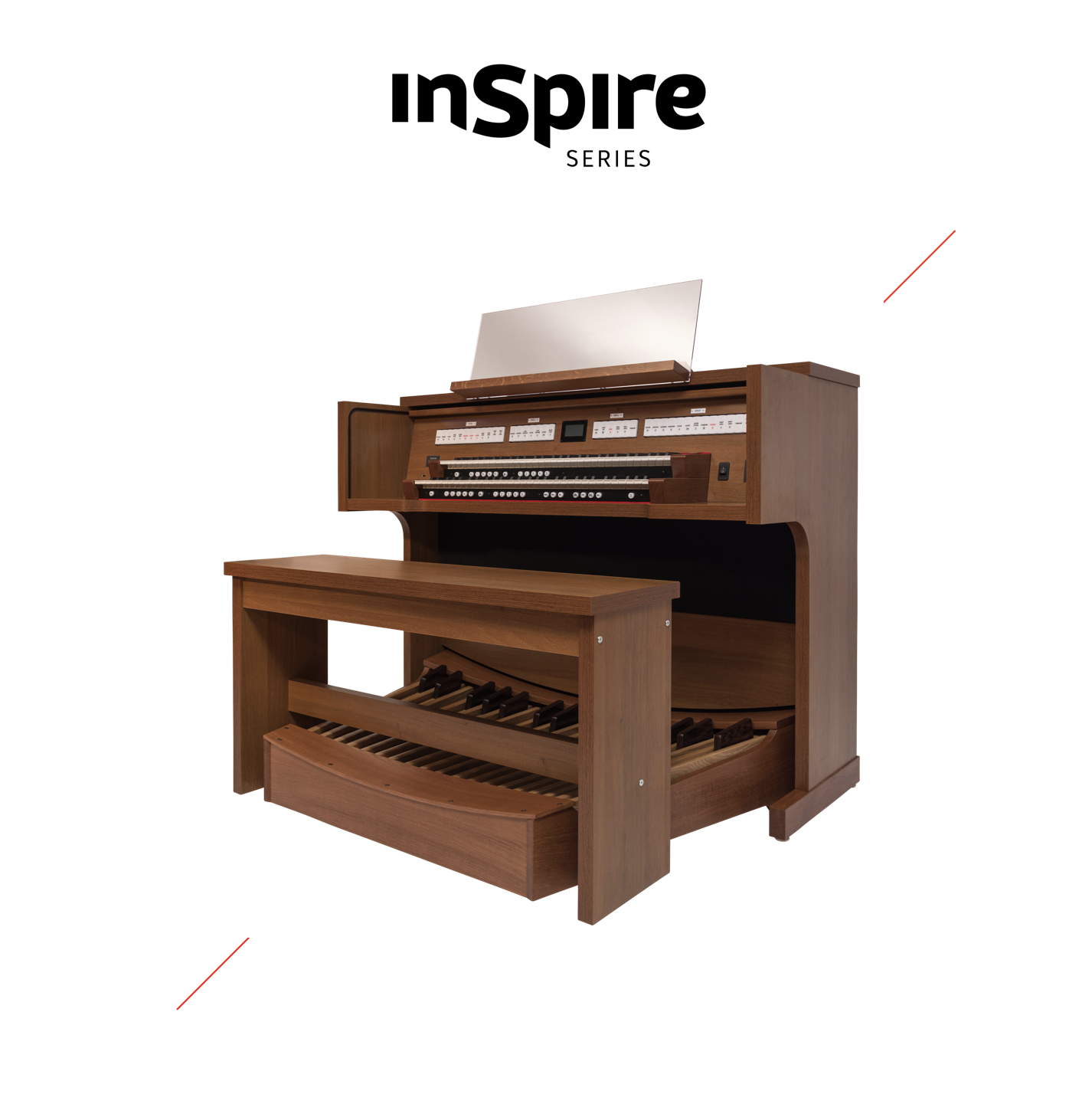 INSPIRE CLASSIC EDITION
MAKE DREAMS OF MAJESTIC PIPE ORGAN SOUND AND BEAUTIFUL ORCHESTRAL VOICES AN EVERYDAY REALITY
Introducing the new Inspire Classic Edition, built to Rodgers standards, and designed as a state-of-the-art entry-level model for the home, studio, chapel or church. The Inspire Classic Edition is born from a goal to support organists spending time practicing at home and churches which are slowly re-opening with a more accessibly priced home and church organ model. The new 2-manual organ is built to the standards of the American Guild of Organists (AGO) and features lighted tab controls and a premium locking rolltop. A stunning array of tonal possibilities are available with the Inspire Classic Edition and Rodgers' unique 32-note velocity-sensitive radiating concave AGO pedalboard provides the ability to play expressive orchestral sounds such as timpani. The Inspire Classic Edition delivers unmatched value and an exceptional playing experience.
A few features:
VOICES
27 stops / 153 total voices
135 Voice Palette™ Voices
4 unique organ styles + Variant Library
18 orchestral voices
18 BUILT-IN ORCHESTRAL VOICES
Orchestral voices are accessed through any of the six Orchestral Couplers.
Piano
Elect. Piano
Harp
Harpsichord
Celesta
Strings
Slow Strings
Choir Oohs
Choir Aahs
Gospel Organ I
Gospel Organ II
Flute
Trumpet
Oboe
Clarinet
Handbells
Timpani
Chimes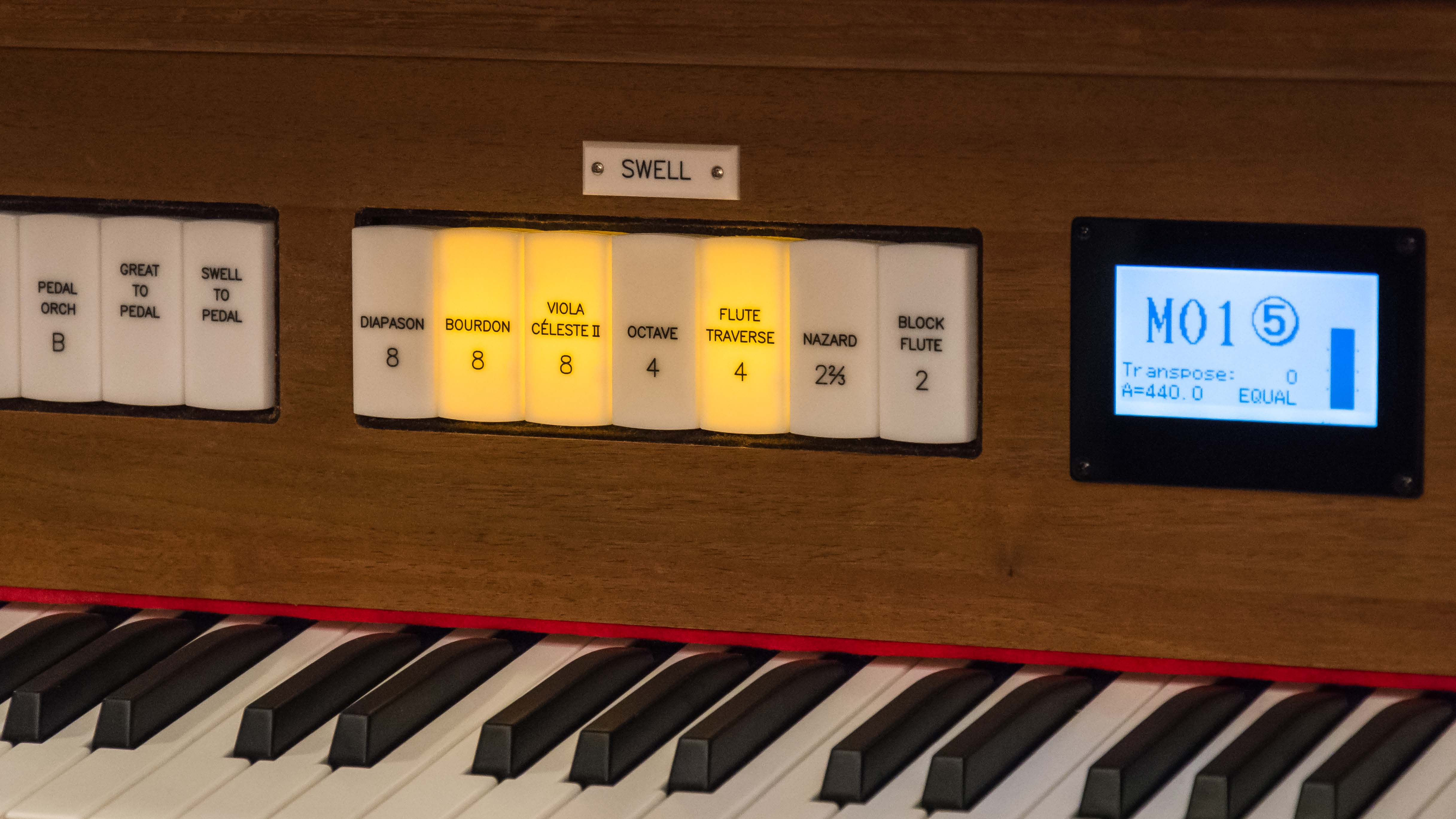 KEYBOARDS
2 Velocity-sensitive tracker touch keyboards
PEDALBOARD
32-note velocity-sensitive radiating AGO pedalboard
GENERAL PISTONS
10
DIVISIONAL PISTONS
5 Great, 5 Swell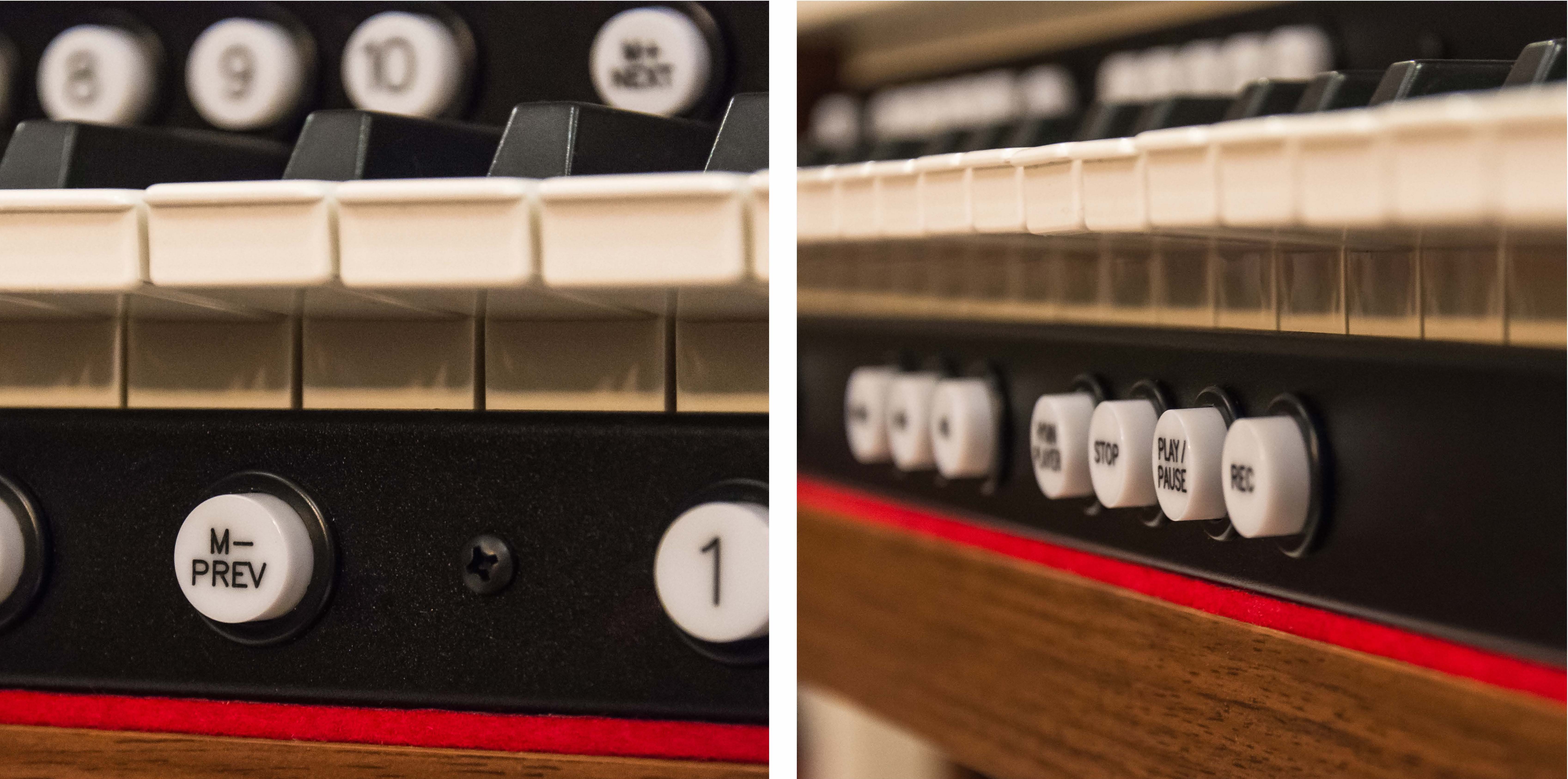 AUDIO SYSTEM
2.1-channel internal audio system: 2 channels x 50 watts full-range audio + 1 channel x 160 watts subwoofer
Internal amp for 2 satellite speaker setup (optional)
6-channel external audio (optional)
Have questions? Contact your local Rodgers dealer for complete details.
Some offers are valid for U.S. customers only.