Monthly Music & Tips Easter Edition: Meditation on the Cross
Download Music & Tips Download MP3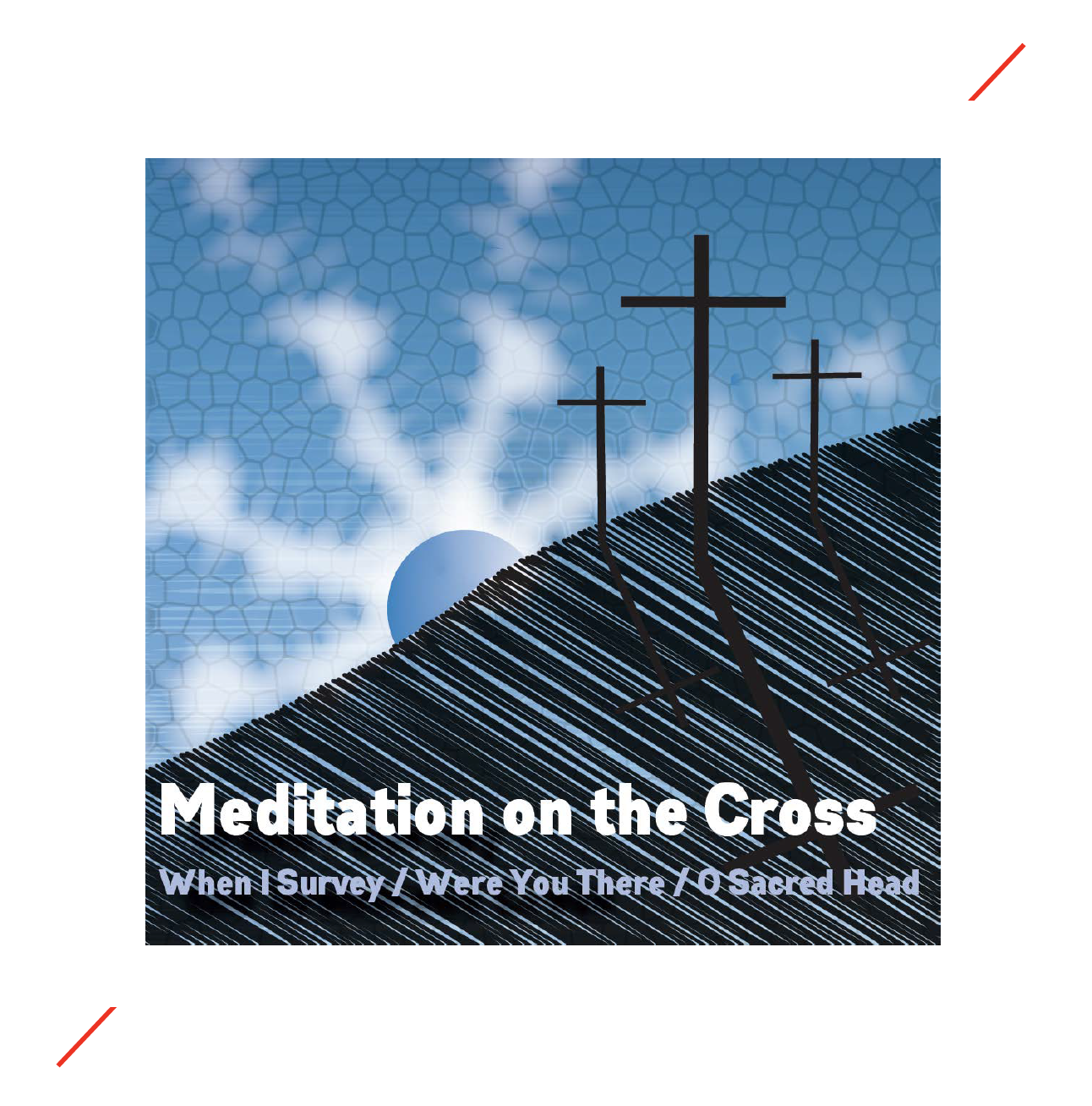 The gift of music from us to you. Please enjoy Meditation on the Cross, a special Easter edition of Rodgers Monthly Music & Tips, arranged by Rodgers Organist Dan Miller. Rodgers Monthly Music & Tips is aimed to provide (Rodgers) organists with free downloadable organ sheet music featuring a background story, preset settings, tips, and a recording. The materials showcase the flexibility, user-friendliness and sound quality of Rodgers organs. We hope this music brings personal comfort to you in these days of isolation during our Easter season. You may consider playing this for communion services online, or for next year's Good Friday services.
Isaac Watts (1674-1748) was an English hymn writer and wrote over 750 hymns in his lifetime, many of which are still sung in churches today. When I Survey is probably his most well-known hymn. Isaac Watts first published When I Survey the Wondrous Cross in his Hymns and Spiritual Songs (1707).
Were You There was likely composed by enslaved African-Americans in the 19th century. It was first published in William Eleazar Barton's 1899 Old Plantation Hymns. In 1940, it was included in the Episcopal Church hymnal, making it the first spiritual to be included in any major American hymnal.
O Sacred Head, Now Wounded is based on a long medieval Latin poem, Salve mundi salutare. The hymn is taken from the last part of the poem, often attributed to Bernard of Clairvaux (1091-1153), but now is attributed to the Medieval poet Arnulf of Leuven (died 1250).
The music was written around 1600 by Hans Leo Hassler. The tune was appropriated and rhythmically simplified in 1656 by Johann Crüger. Johann Sebastian Bach used the hymn in his St. Matthew Passion as well as other works.
This haunting organ arrangement is to be played sensitively, as the tempo indicates "not rushed, with passion and grief." This arrangement is appropriate for communion or Holy Week services in the Christian church.
The arrangement begins with a triplet figure accompaniment reminiscent of Beethoven's Moonlight Sonata.
Pipe organ stops plus orchestral voices such as strings, choral oohs, and orchestral oboe are heard from the organ to weave a tapestry of emotion associated with the three beautiful hymns.