MONTHLY MUSIC & TIPS: "MARCHE ROYALE" by Jean-Baptiste Lully
DOWNLOAD MUSIC AND TIPS DOWNLOAD MP3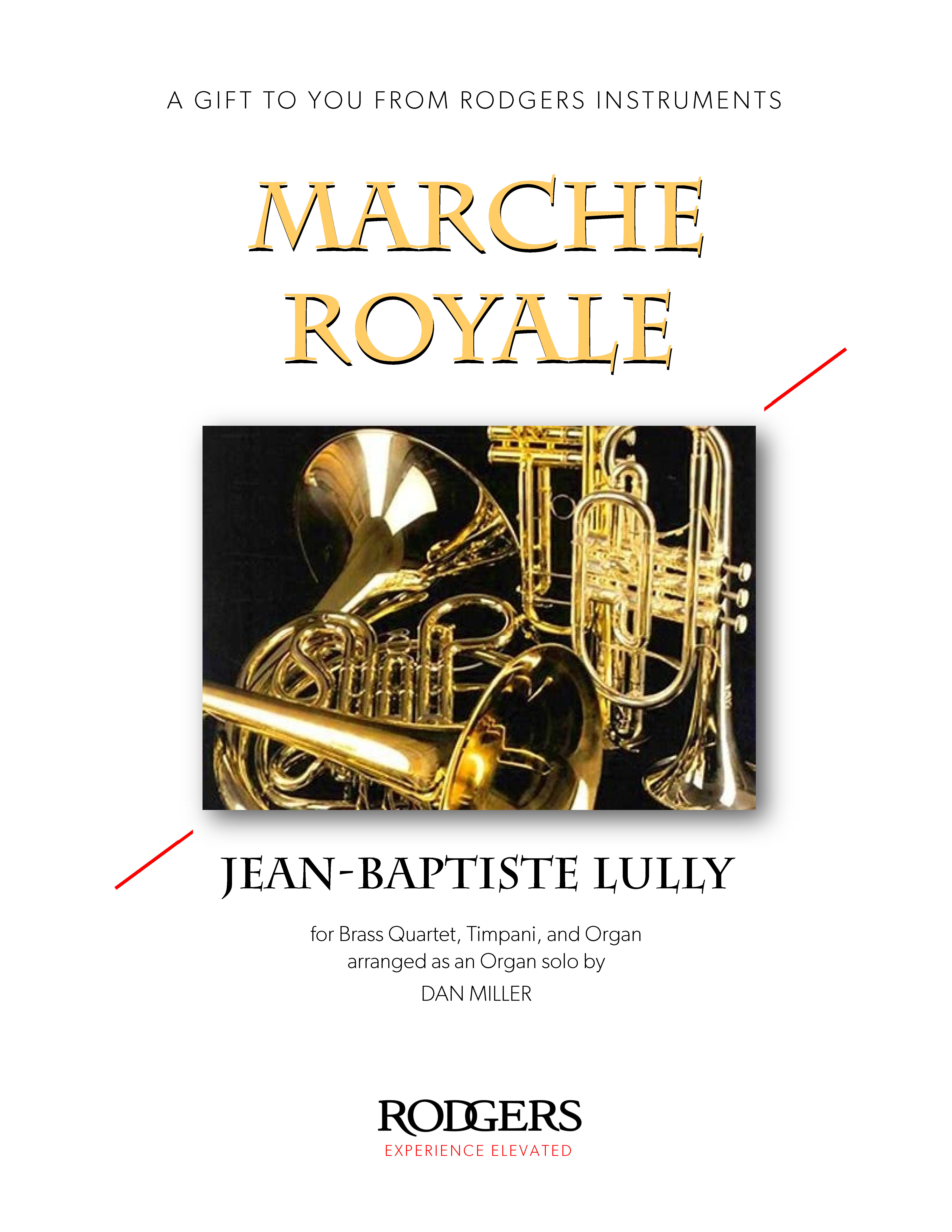 Marche Royale is commonly played by a brass ensemble. Here we present the music arranged for a brass quartet, timpani, and organ, played by one person as an organ solo! Rodgers' Inspire series and Imagine series organs include a new feature called "Enhanced Orchestral Couplers" in which the organist can effortlessly play multiple distinct instruments on the same manual.
Information about how to prepare the organ is included with the sheet music PDF.
For a look at how Dan performed this piece, check out our YouTube video coving the use of Ehanced Orchestral Couplers for Marche Royale.