Welcome to the all new Rodgers Instruments website.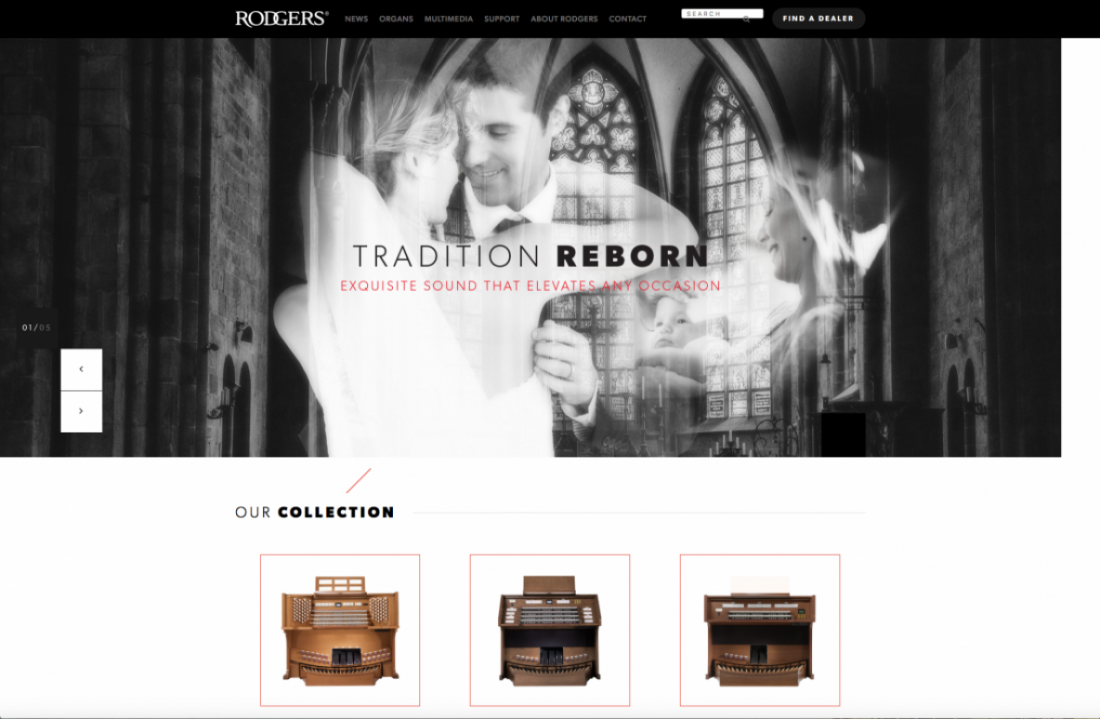 We are delighted to announce the launch of the newly designed RodgersInstruments.com. Our goal with the new website is to provide you with an easier, more intuitive experience that represents Rodgers' dedication to craft and quality.
While our brand has a new look, our mission remains the same — to create the finest American-built digital and hybrid organs available, capable of moving hearts and souls with the boundless power of authentic pipe organ sound.
We hope you enjoy the new website and find the same level of thought and attention to detail that goes into each and every one of our products. For any questions, comments, or suggestions, please do not hesitate to contact us.