Coming Soon: RODGERS HYBRID ORGAN Videos!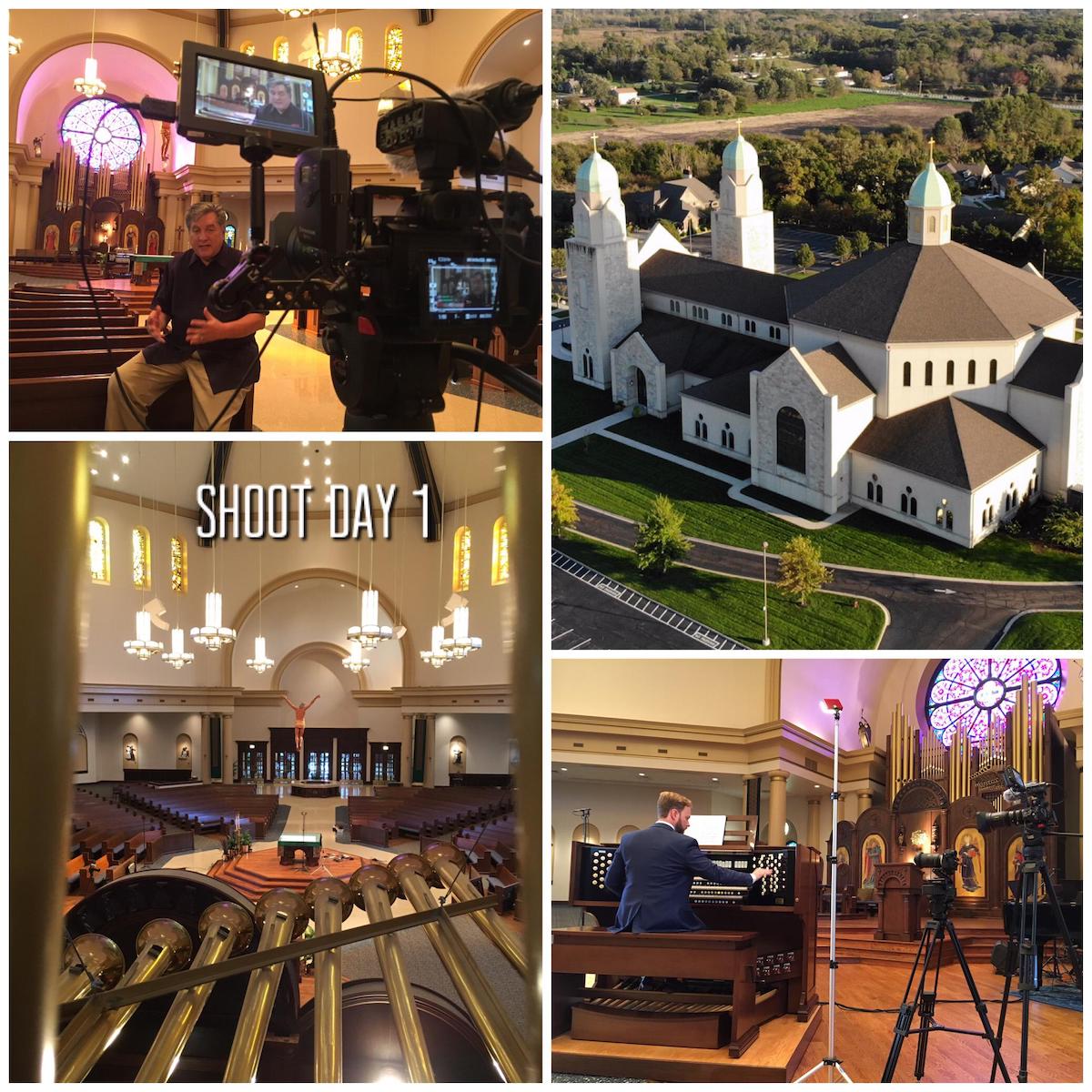 Thank you to all who participated in the successful video shoot(s) for Rodgers Hybrid Organs. Stay tuned for upcoming testimonials and music videos about our prestigious hybrid organs.
Last week our Rodgers film crew went to the beautiful city of Chicago and it's surrounding areas to record a large number of new testimonial and music videos. The first Church visited was the magnificent St. John the Evangelist Catholic Church in St. John, Indiana, and the organ was designed and built by Triune Music (a division of S.B. Smith & Associates and a certified Rodgers Dealer) of Elmhurst, Illinois, in cooperation with a prominent Italian pipe builder, and Rodgers Instruments. The organ features five divisions (Great, Swell, Choir, Solo & Pedal) and a stunning pipe façade housed in an imposing case built from White Oak, to compliment the architectural features of the church.
Throughout thousands of hybrid organ installations, Rodgers is the company chosen to create the perfect marriage of winded pipes with digital voices. The reason is the acknowledged leadership that Rodgers has maintained in developing the technology required for successfully integrating pipe and electronic sound sources.
The new videos will be available here on our website, on our FaceBook page, and on our YouTube channel. To receive notifications of additional videos, please subscribe to our YouTube channel. We also invite you to "Like" our FaceBook page.