INTRODUCING THE NEW IMAGINE 235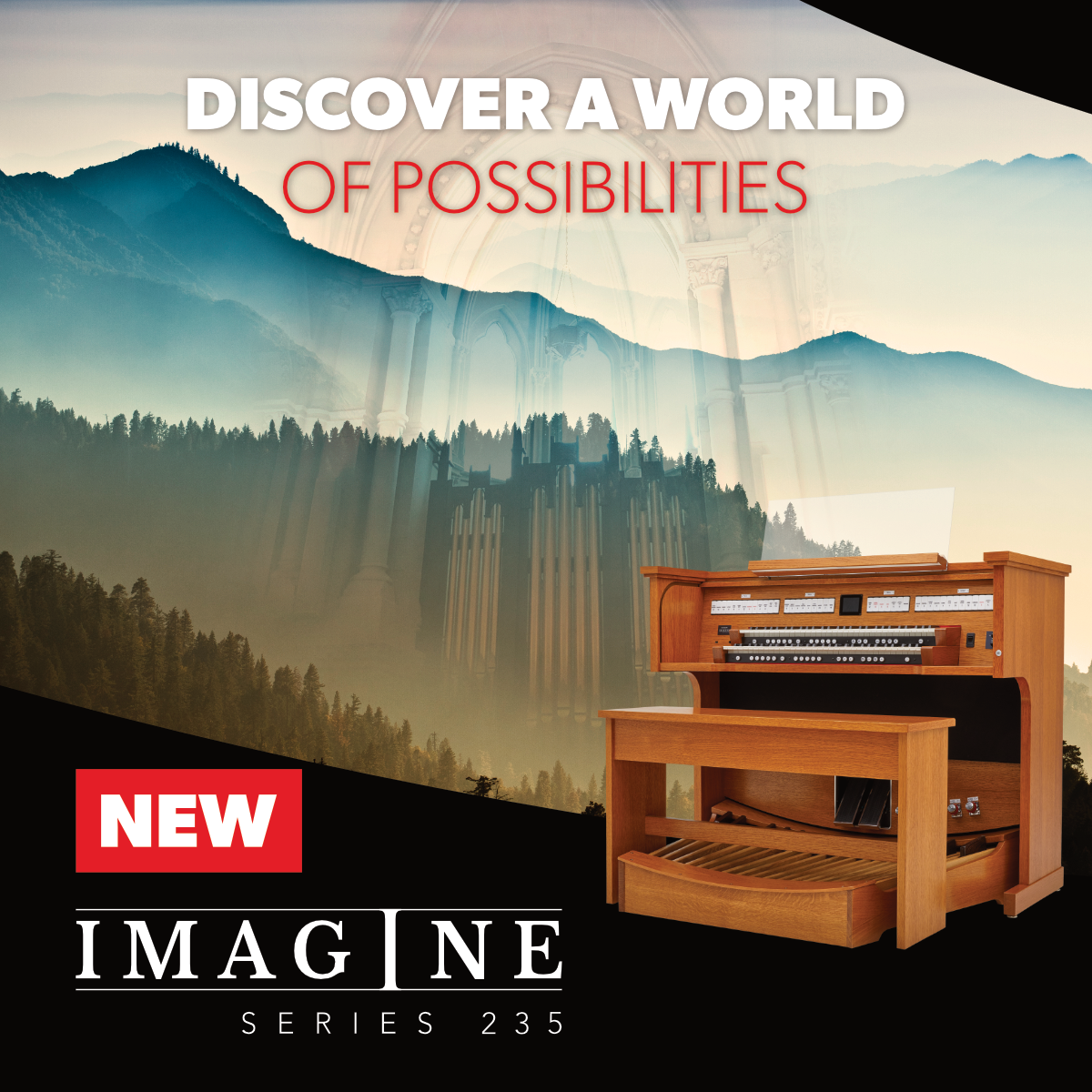 Download the MP3 file above to hear the new Imagine 235
The Imagine Series 235 delivers the most stunning sounds available in digital organs along with the ability to connect to wind-blown pipes, all in a beautiful 2-manual instrument. The organ has 217 total voices spread over American, English, French, and German voice palettes, as well as 28 premium orchestral voices. With 35 main stops, 99 Voice PaletteTM stops, the Imagine 235 allows the organist to discover new possibilities.
Rodgers organs are the culmination of over 60 years of expertise dedicated to elevating the spiritual experience.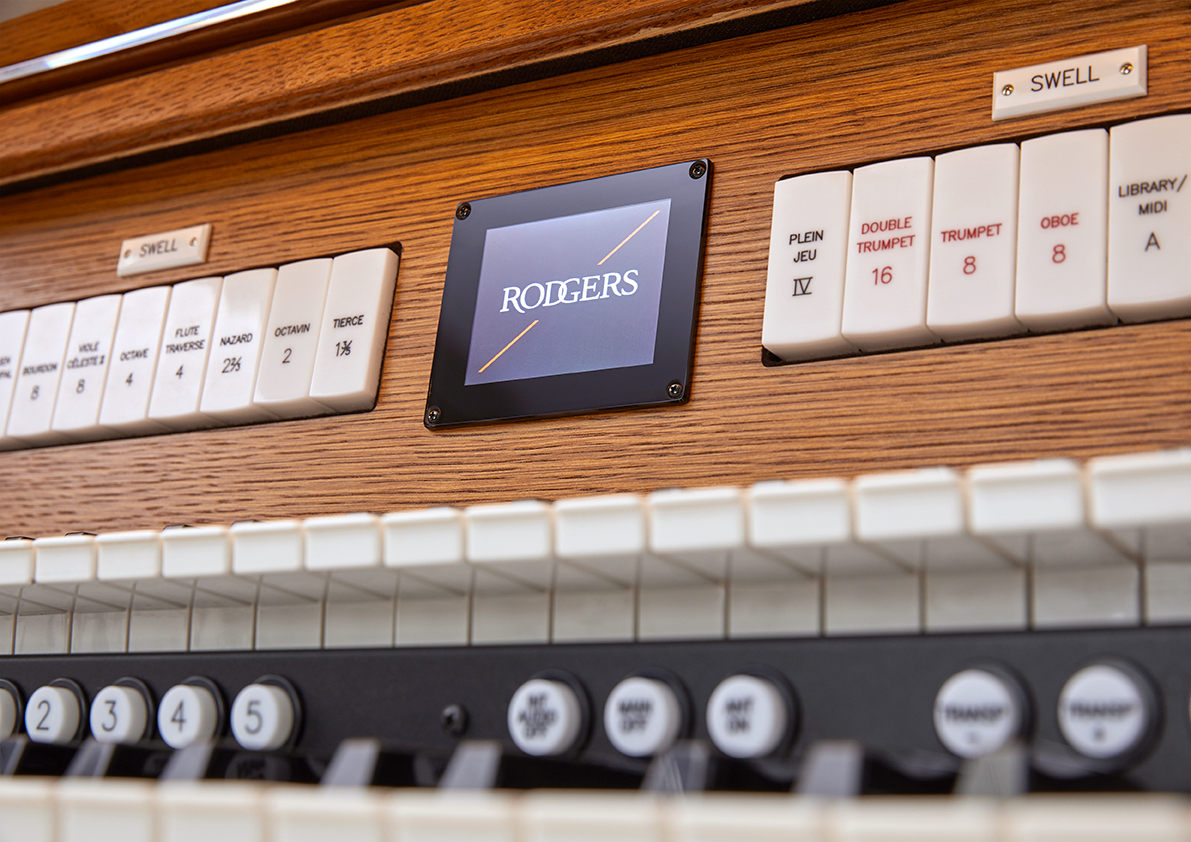 RODGERS SIGNATURE VERSATILITY
The Imagine Series 235 comes equipped with four distinct Voice PaletteTM organ styles per stop control: American Eclectic (engraved on the stop tabs), English Cathedral, French Romantic and German Baroque.
Organists are free to explore their imagination and create a custom stop list, selecting any of the 198 Voice Palette™ stops in real-time, without being restricted to only one organ style. This astonishing versatility extends to the Organ Stop Library and premium Orchestral Library as well.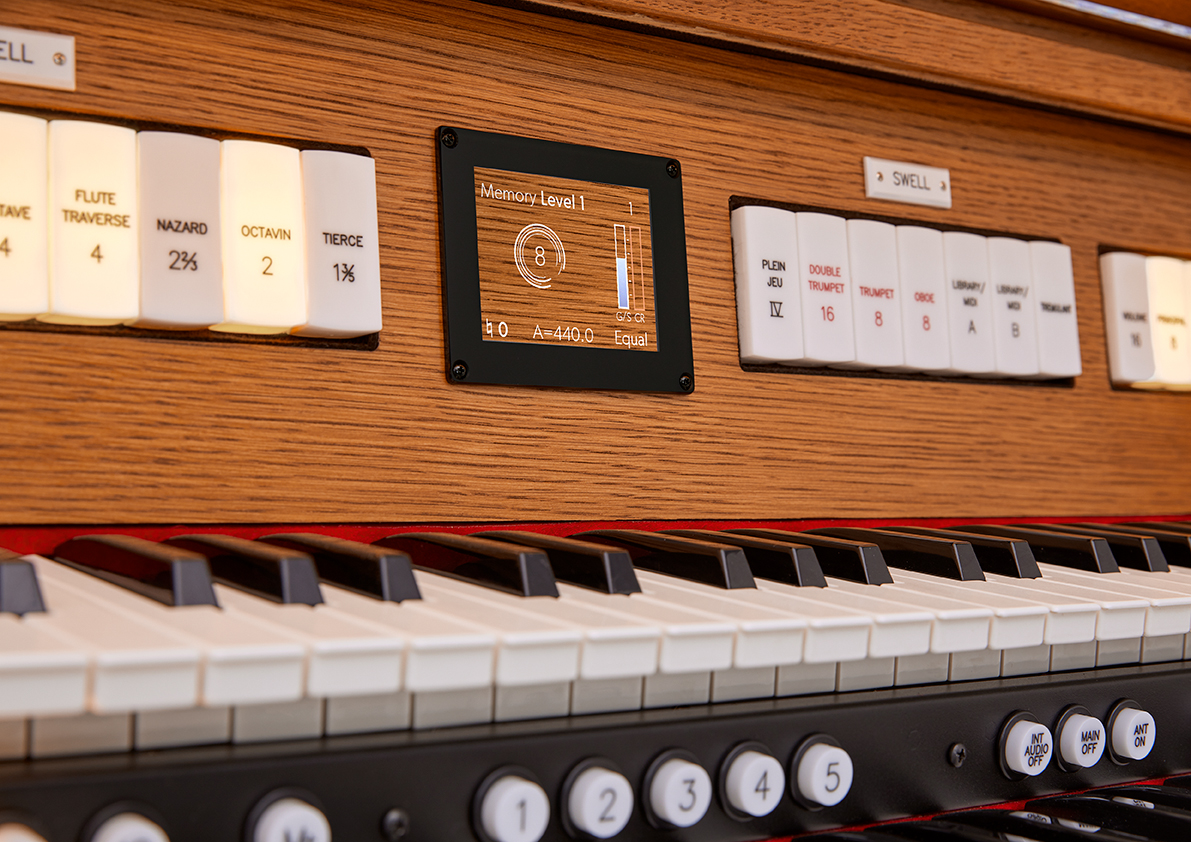 THE ULTIMATE PLAYING EXPERIENCE
The Imagine Series 235 incorporates the latest technology in digital organs called Direct Streaming. It enables the organ to store long-looped samples of highly regarded Aeolian-Skinner and European pipe organs. These high-resolution samples truly capture the essence and unique characteristics of each individual pipe.
Each pipe organ is recorded key by key, stop by stop – resulting in an immense amount of data. Our engineering team developed a way to process all this data instantly. As a result of this, the organ starts up in seconds and all voices of the instrument are available in real time. This solution along with our elegant consoles and user-friendly interface deliver a playing experience unmatched by other digital organs.
IMAGINE SERIES - FROM VISION TO REALITY
The Imagine Series was designed and developed by a highly experienced and passionate team of organists, audio professionals, and engineers. Their goal: creating an unparalleled organ experience, for both the organist and the audience. These versatile organs are perfect for leading congregational singing, while also shining as a solo instrument for churches, institutions, and symphony orchestras. The Imagine Series pushes musical creativity to new horizons.
Request a brochure or contact your local Rodgers Dealers for more information.