MONTHLY MUSIC & TIPS: "AVE VERUM" by Mozart
DOWNLOAD MP3 DOWNLOAD MUSIC & TIPS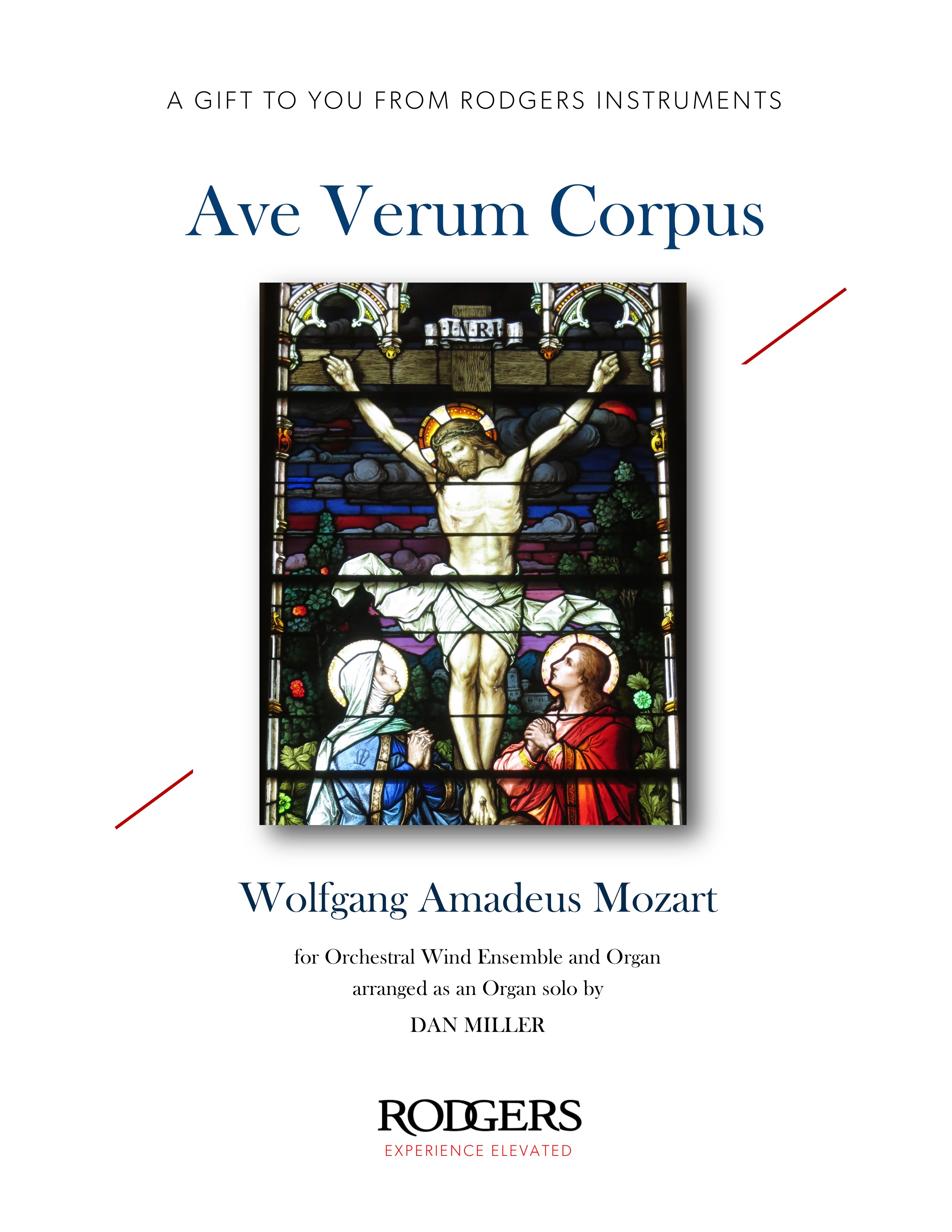 Ave verum corpus (K. 618) is a motet based on the Latin hymn, composed in 1791 by Wolfgang Amadeus Mozart to celebrate the feast of Corpus Christi. (The feast of Corpus Christi falls on the Thursday following Trinity Sunday. In 2021 it was celebrated on June 3rd.) In many countries, the day is a holy day with a procession in the streets of a town or in an individual parish, with prayers and singing to honor the Blessed Sacrament.
Mozart's original motet was scored for choir, string instruments, and organ. This arrangement for orchestral wind quartet and organ is played as an organ solo, featuring a new technology called "Enhanced Orchestral Couplers" in which the organist can effortlessly play multiple distinct instruments on the same manual. Information about how to prepare the organ is included with the sheet music PDF.
For a look at how Dan performed this piece, check out our YouTube video covering the use of Ehanced Orchestral Couplers for Ave Verum.