St. Francis of Assisi Celebrates a new Rodgers Classic Series 559 organ!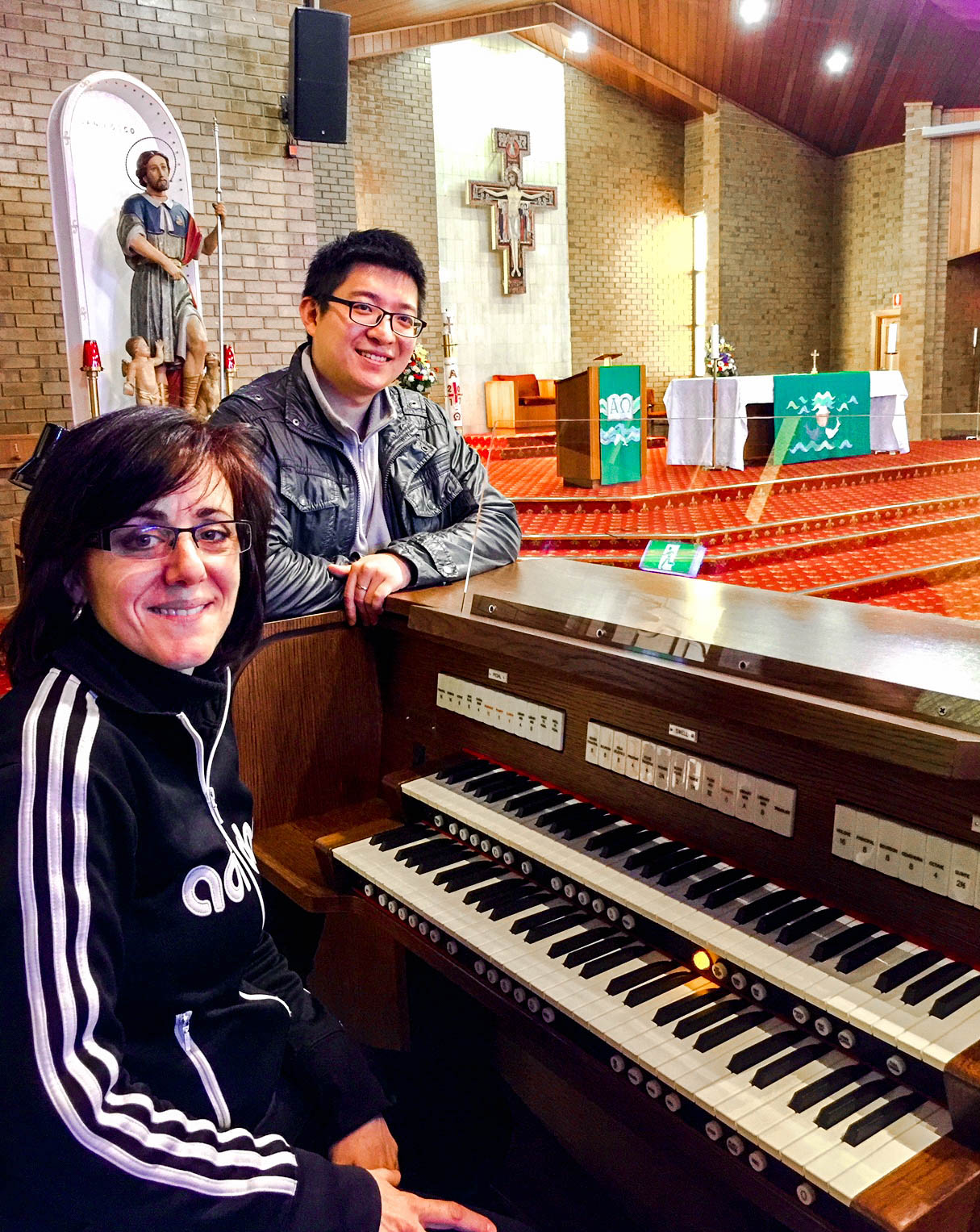 St. Francis of Assisi Catholic Community's new Rodgers Classic Series 559 organ was donated by a devout Italian Butcher, who when he was a boy, played the little pipe organ in his village's Church in Italy. After looking at all the options for his historic church, Annino Deciccia faithfully chose the Rodgers organ. The beautiful installation has been a dream for him and his wife Bianca Deciccia for over 20 years.
The Rodgers Classic Series 599 organ comes equipped with external audio, and the organ is packed with an unexpected array of modern features, from the onboard Hymn Player with 350 commonly played hymn tunes to the 32-note velocity-sensitive pedalboard for expressive orchestral effects.
ABOUT ST FRANCIS OF ASSISI
St. Francis of Assisi Catholic Community is located in Newton, South Australia and used to be an Italian mass centre until becoming a parish in 1964. The current church was built by the parish community and opened in 1985. The St. Francis of Assisi community now consists of people with Italian and Australian background.
St Francis of Assisi has a vibrant music culture led by their Music Director and Organist, Anna Fantasia and supported by a wonderful Italian Community. Anna was kind enough to share some of her thoughts.
PLAYING THE RODGERS ORGAN
'The Rodgers Classic Series organ is used for English and Italian masses on Sunday mornings and Saturday nights. It is also used for all holiday feasts and celebrations throughout the year as well as for many weddings and funerals.
I (Anna) am the organist for the Sunday morning English and Italian masses which both have choirs involved. There are two other organists for Saturday night mass. I have encouraged the school music department to play the organ and also the school's music students to use it also.
I enjoy many features of the Rodgers organ and there are numerous new functions which I am yet to learn about. The feel of the keys on the Rodgers organ is fantastic and the sound is absolutely amazing. The other 2 organists [at St. Assisi's] are very happy with the new Rodgers organ.'

Why Rodgers?
'Many parishioners have complimented the new Rodgers organ and have been very happy with how it sounds. The Rodgers organ is able to replicate sounds made by real instruments and sounds absolutely remarkable.
As an experienced organist who has performed on many organs and pipe organs, I think nothing beats a Rodgers organ. The process of acquiring the new organ from Kerry Morenos (National Organ Specialist for Principal Organs, Australia) was very easy. St. Francis made the right choice in buying a Rodgers organ as it will be there for many years to come and will be used by the school as well as the parish community.'
Rodgers would like to kindly thank St. Francis of Assisi Catholic Community, Annino & Bianca Deciccia, and Anna Fantasia for their confidence in Rodgers organs. We also thank Rodgers Dealer, Principal Organs, Australia for their continued professionalism and excellence in the field.​