The NEW Imagine Series 351 Moving Drawknob Organ

Honor the great history of American pipe organs with classic moving drawknobs
The versatile Imagine Series 351 is now available with moving stops and tabs. This option is perfect for any organist desiring a classic pipe organ touch. The instrument is designed with the artist in mind and is built according to AGO specifications. Like the most prestigious pipe organ builders, Rodgers uses Syndyne drawknobs and mechanisms for the best performance and feel to the organist.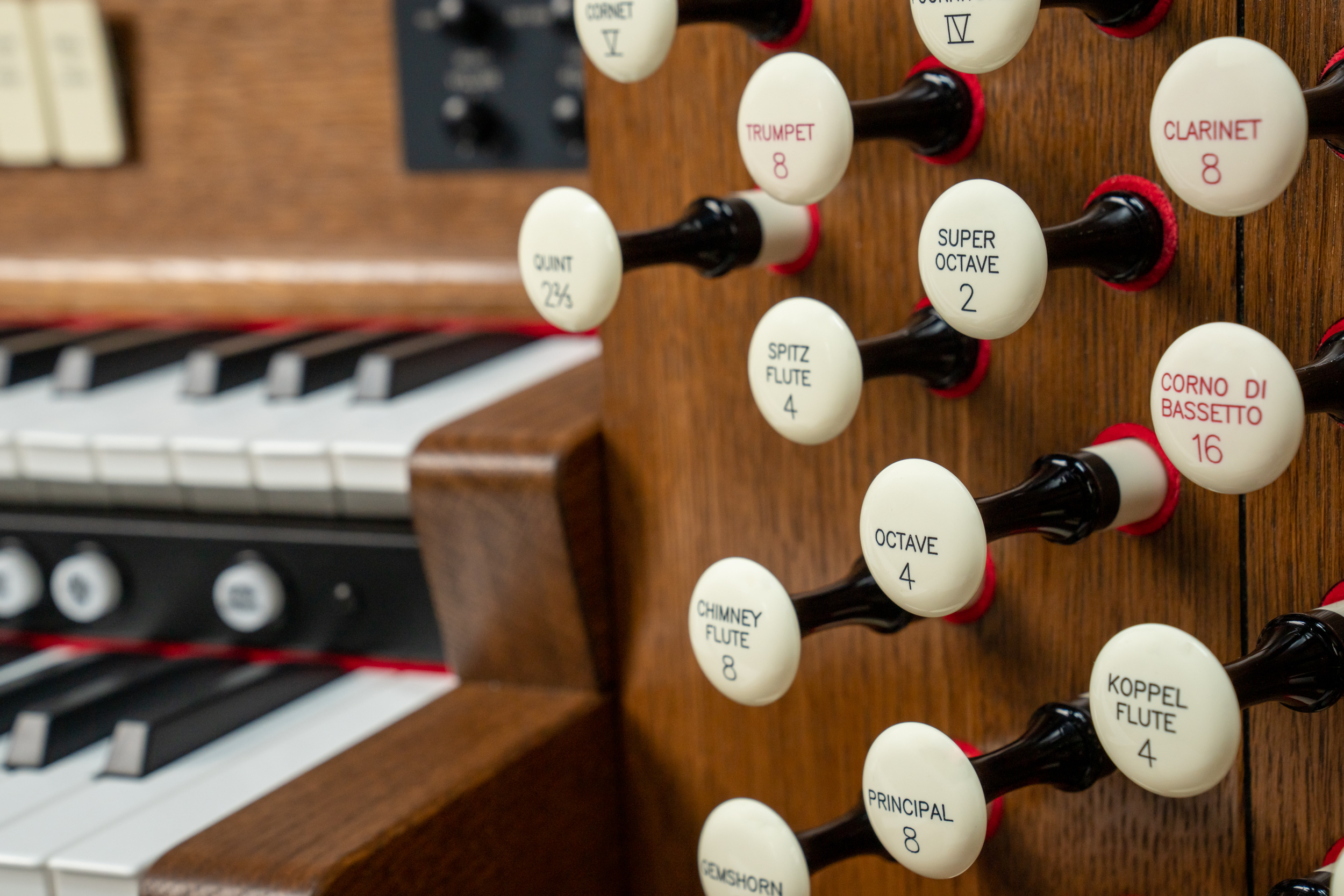 DISCOVER A WORLD OF POSSIBILITIES
The Imagine Series 351M captivate the audience and organist with magnificent true-to-life pipe organ samples. All organs feature 51 main pipe organ stops, including Chimes and Zimbelstern. Each drawknob represents four selectable stops, resulting in a total of 198 Voice Palette™ stops spread across 4 unique organ styles: American Eclectic, English Cathedral, French Romantic and German Baroque.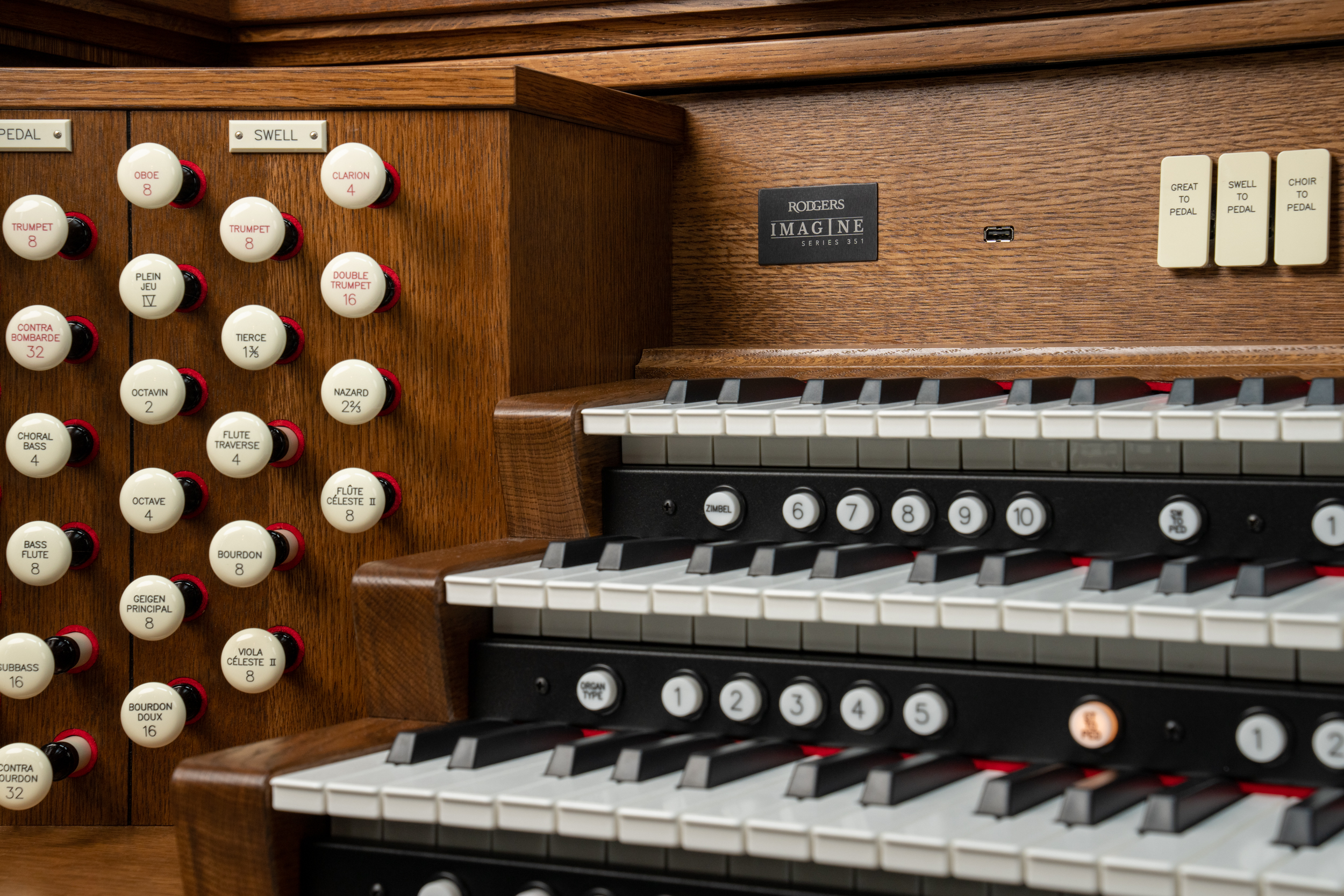 PIPE COMPATIBLE
All Imagine Series organs are pipe-compatible, meaning winded pipes can be combined with the organs' premium digital sounds. Our Pipe Integration Manager technology ensures that the digital voices are always in tune with the pipework, as the temperature in the room rises and falls.
Request a brochure or contact your local Rodgers dealer for more information